Are you thinking about installing a new deck in your backyard? If so, there are a few things you need to know before moving forward with your deck project. 
In this blog post, we will discuss the most important aspects of installing Trex decking and provide you with tips that will help you get the job done right.
If you're ready to start planning your new deck, keep reading!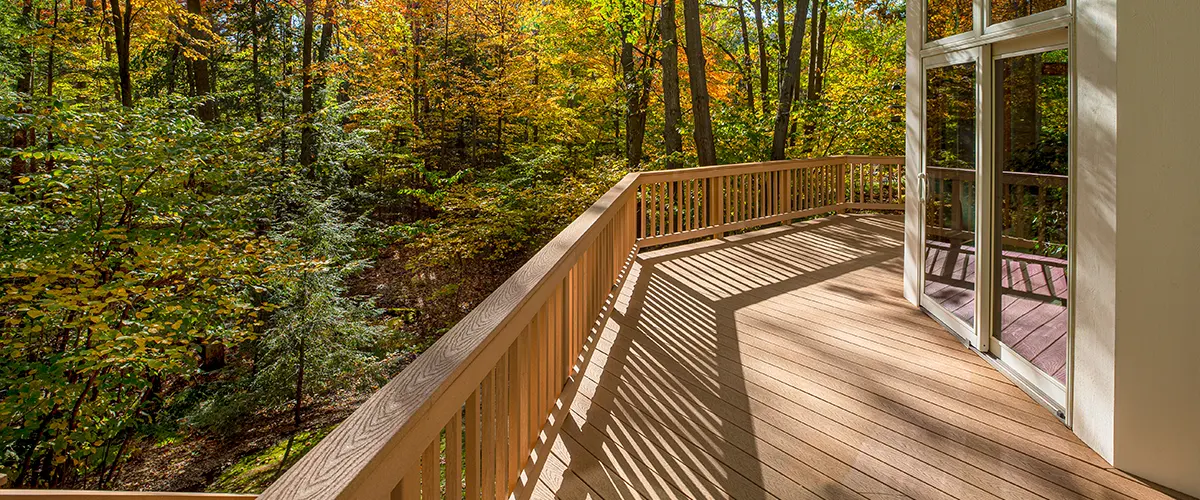 1. What Is Trex Decking And Why Should You Choose It?
Trex decking is a composite material made of wood and plastic that is designed for outdoor use. It is a popular choice for homeowners because it is durable, low-maintenance, and eco-friendly.
This type of composite decking is available in a variety of colors and styles, so you can find the perfect option to match your home.
If you're looking for deck boards that don't deteriorate quickly, Trex deck boards are a great option.
The material won't rot, warp, splinter or fade like typical wooden decks can over time. Still, it will require periodic cleaning and resealing every few years.
2. How Does Trex Decking Compare To Other Types Of Decking Materials ?
Firstly, Trex is more durable than traditional wood decking materials. A composite deck will not rot or twist, making it a more reliable option. Additionally, composite decking requires little upkeep, which is a major plus for busy homeowners.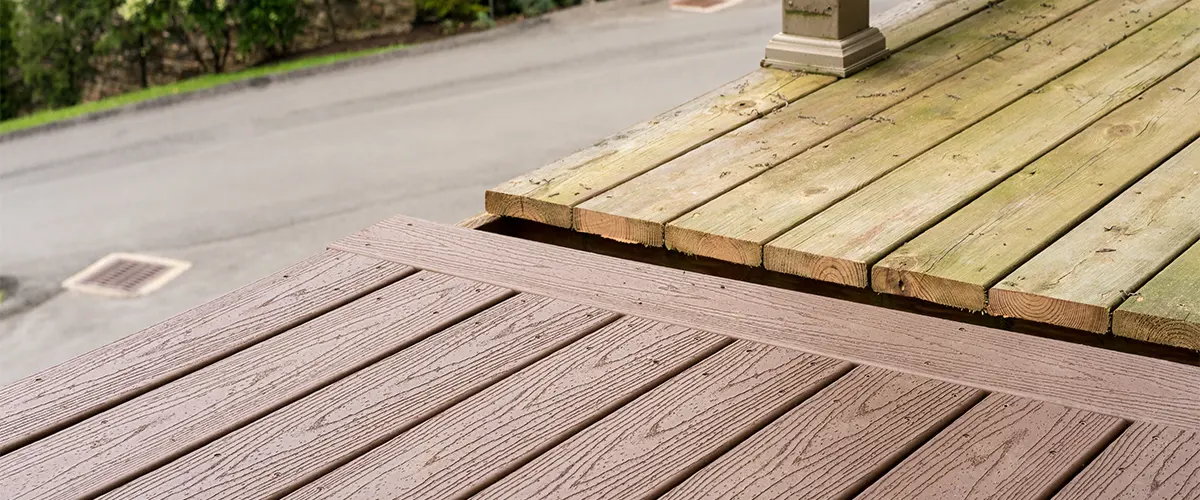 Unlike other materials on the market, Trex decking doesn't need to be painted every few years – once it is installed, you can pretty much forget about it. Another reason why so many homeowners choose this kind of composite decking is because of its environmentally friendly properties.
3. Pros And Cons Of Trex Decking
There are a number of benefits and drawbacks to choosing Trex as material for your deck. Some of the most significant include:
4. How Does Trex Composite Deck Boards Hold Up Over Time?
The lifespan of a Trex deck varies depending on a number of factors including climate, exposure to sunlight, and foot traffic. In general, these deck boards should last for 15-20 years, which is much longer than the typical lifespan of wooden deck boards.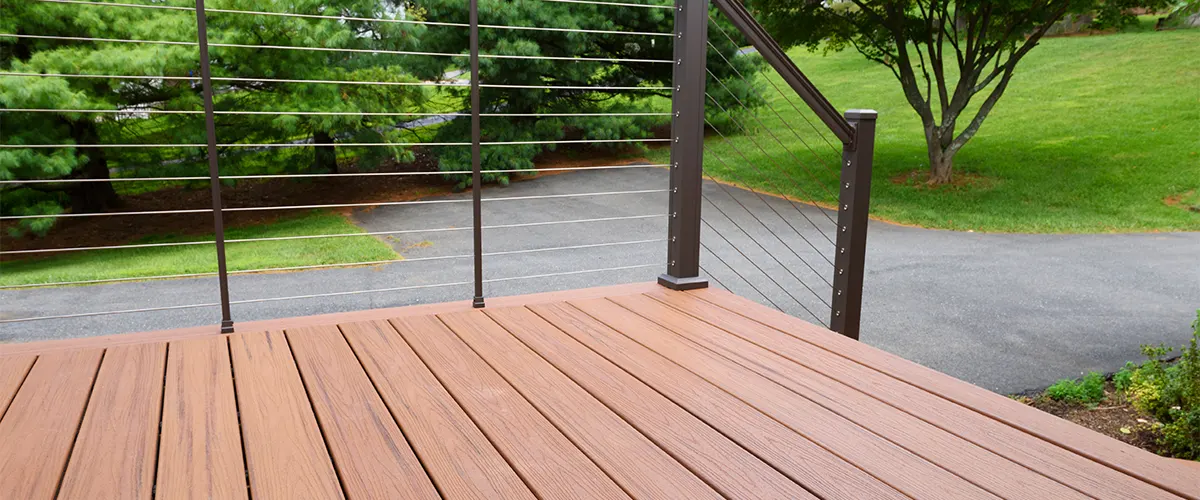 To keep your Trex composite decking looking its best, you will need to perform periodic cleaning and resealing. The good news is that this is a relatively simple process that doesn't require a lot of time or effort.
Cleaning your Trex decking can be done with soap and water – just be sure to avoid using harsh chemicals or abrasive cleaners. For periodic resealing, you will need to use an approved Trex sealant.
Make sure to read the instructions closely, as each sealant may require different application methods. Overall, keeping your composite deck in good condition is not too difficult, but it is important to stay on top of it to ensure that it lasts for many years.
5. How Can You Find A Qualified That Installs Trex Decking In Your Area?
When it comes to finding a contractor to install a Trex deck in your backyard, it is important to do your research. Start by asking your friends and family for referrals, or check with the Trex website to find a qualified contractor in your area.
Make sure to interview several different contractors before making a decision. Ask them about their experience installing Trex, as well as any other types of decks they have installed in the past.
From installing deck joists, to creating your deck frame, and measuring your deck perimeter, the deck contractor should know the process of deck building by heart.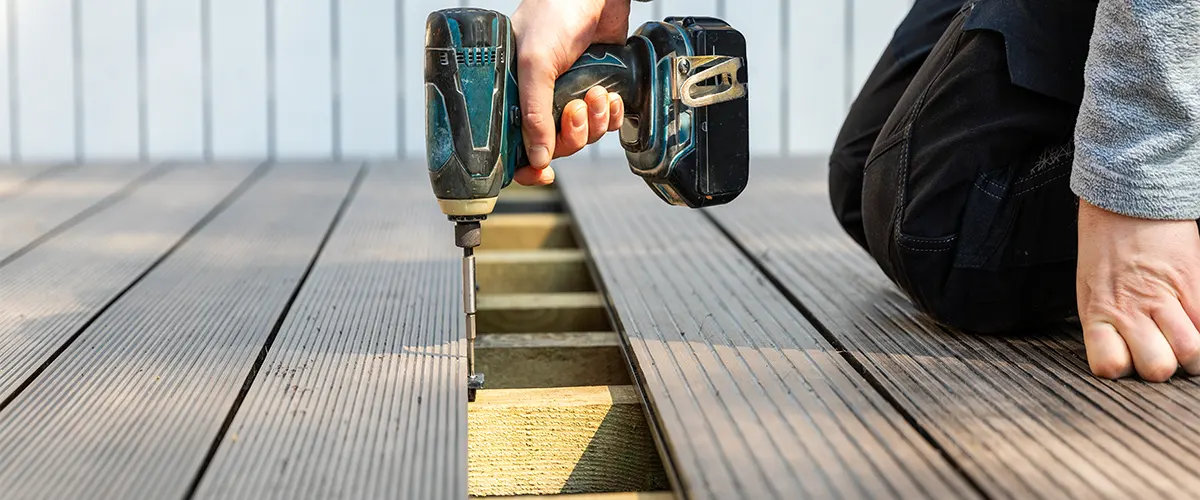 Once you have selected a contractor, be sure to read the terms of the contract carefully before signing. This will help ensure that both you and the contractor are on the same page about the project.
6. Which Trex Decking Product Is Best ?
The type of Trex decking that you need will depend on how you plan to use it and the weather conditions in your area. For example, if you're using the deck for outdoor entertaining, Trex Transcend would be a good option because it is slip-resistant and will stand up to heavy foot traffic.
If you want to use your deck year round, consider choosing an ultra durable product like Boral Timber Deck. This type of Trex decking is ideal for areas that receive harsh winters, as it has exceptional resistance to cracking, denting, chipping and color fading.
7. How Much Does It Cost To Install Trex Decking?
When it comes to pricing, Trex decking is more expensive than traditional wood decks. That being said, the benefits that come with using Trex are well worth the price tag for many homeowners.
The actual cost of installing Trex decking will depend on several factors, including the size of your deck and whether or not you are hiring a contractor to complete the installation. A general quote would be between $7-10 per sq. ft., which is about 25% more than wooden decks.
If you want to save some money on your project, consider using recycled Trex decking boards to build your deck. These can be a great alternative for homeowners who want the advantages of Trex, but at a lower cost.
Frequently Asked Questions
Trex decking only requires very, very little to no maintenance and won't splinter like other materials. Additionally, it is practically non-slip and incredibly easy to keep stain-free. Another great benefit of Trex decking is that because this material does not absorb water like hardwoods do.
Trex decking can be installed by a professional contractor or by the homeowner themselves. If you're comfortable using power tools and following instructions, you can try to install your new deck by yourself. However, if you're not sure whether you want to take on the project yourself, let us know and we'll help you install your dream deck
On average, it will cost you between $7-10 per square foot to install Trex decking. This amount does not include hiring a contractor or renting the necessary tools for installation.
If you're considering a home improvement project that includes adding a deck, Trex decking is definitely worth your consideration. With its many advantages over other types of decking materials on the market today, Trex is quickly becoming the go-to choice for homeowners all across the country.
However, as with any major home renovation project, it's important to do your research and weigh all of your options before making a final decision. If you have any questions or would like more information, please don't hesitate to get in touch. We'd be happy to help!