The 5 Best Deck Building Companies In La Vista, NE
Work with the best deck builder in your area and get a deck addition that'll reflect that!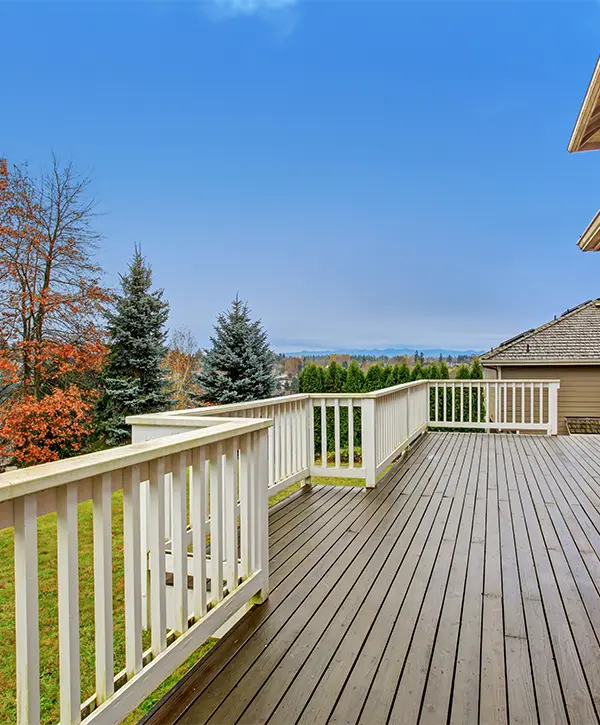 There are many deck building companies in La Vista, NE, but don't expect all of them to deliver the superior product you deserve.
Here at Deck Bros, we're well accustomed to how our competition works. We've seen them building amazing decks, but we've also seen them build decks without any sense of responsibility.
In fact, many of the decks we repair are products of big deck building companies that you would expect top-notch craft from.
Here are, in our opinion, the best 5 deck building companies in La Vista, NE that you should get a quote from!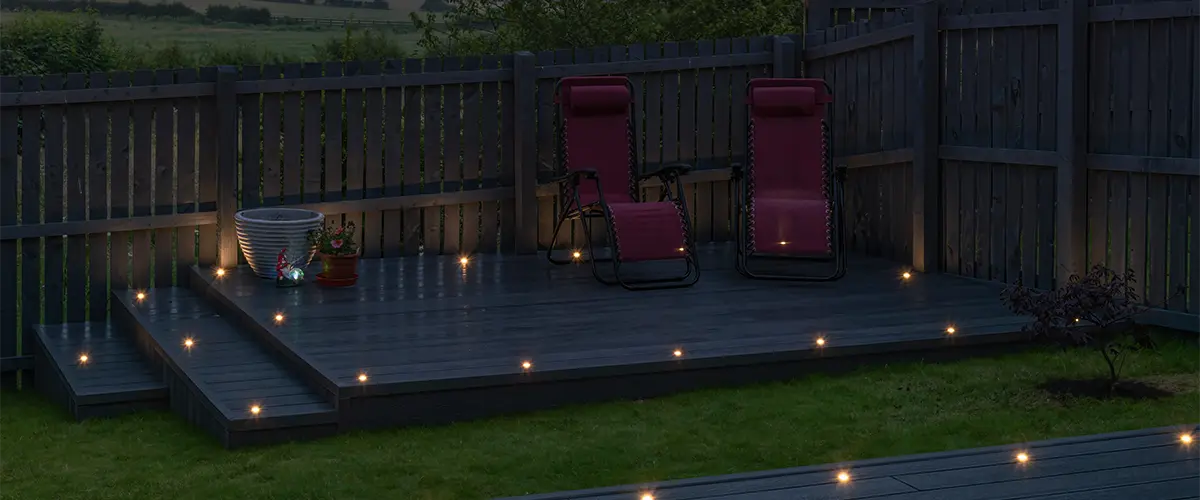 1. Starting With Deck Bros
At Deck Bros, we strive to make positive changes in the deck building industry.
We're offering you a superior deck addition that's built to last. We do it quickly, efficiently, and at a reasonable and honest price. You'll get an accurate quote with everything that goes into your project after our in-depth consultation, so you can compare it with the different quotes you're getting.
You'll go through a deck building process designed with your comfort and well-being in mind. We not only work with some of the best carpenters in Omaha, but with people that love what they do. We're all dedicated to seeing your project through, and you'll get a reliable, friendly, and polite team that's always ready to jump in and help.
Here's what your neighbors are saying about working with the best deck building company in La Vista!
Here's what your neighbors are saying about working with us!
Quick call turned into a quick 10×10 above ground pool deck. Luan was professional and energetic and kept us in the loop. Highly recommend.
The owner was very responsive, crew talented, and work done to last a long time. Work was completed on time and project started quickly.
We offer professional deck building and deck repair services for homeowners in and around La Vista! If you're looking to get the best decking company on your project, click the button below and talk with us!
2. Concept Decks & Basements
At first, Concept Decks & Basements was a full remodeling company. However, they decided to focus their efforts on creating decks and basements after realizing they had a true passion for those services.
Nowadays, not only do they offer high-quality deck construction, but also provide stunning basement remodeling jobs. They're also doing deck repairs and can build amazing covered decks, pergolas, and gazebos!
Today, Concept Decks & Basements is one of La Vista's favorites when it comes to decks and basements.
They did an amazing job on my deck. The work was done quickly and the quality is outstanding. I still get compliments today. 
 Couldn't have found a better company to do the work.
Fantastic work!! 
Well experienced to adjust for the hidden variables and the challenges of the weather.
3. Decks, Decks & And More Decks
Decks, Decks & More Decks has been building composite and PVC decks since 1980. With Omaha homeowners turning to them for help with over four decades of experience, they have helped create beautiful outdoor spaces.
No project is too large or small for them to handle. They're exceptional with any sort of repair, and no matter the size of your deck construction project, they will provide top-notch craftsmanship and problem-solving skills.
The Omaha-based family business welcomes you into their showroom, where you can test product samples and speak with them directly.
Decks, Decks and More Decks did a fabulous job on our new composite deck. We would recommend them to all as you get everything you would expect with a professional business. 
What hard working crews they have and they are definitely experts in the area.
We had a great experience with Robert and his team. 
They are not only good at their craft, but also have amazing planning skills and make the whole project painless. 
Thanks!
4C Construction is a reliable company in Omaha that specializes in residential construction services. The business is locally owned and operated, and the staff is dedicated to giving their customers exceptional service.
With over 30 years of professional experience in all phases of the construction industry, 4C Construction can take on any construction project, even decks. They nurture every customer relationship to ensure long-term satisfaction.
Although not exclusively focused on decks, their years in the construction industry make them a viable option for any other home improvement projects you might have.
4C Construction built a new deck and installed a new lift for me. 
I am thrilled with appearance and quality of the work. 
The crews were friendly, courteous, on time, and very clean. I would highly recommend this company!
They built a new deck for us, and we love it! They were very professional and friendly! 
We would recommend them to anyone! Looking forward to enjoying part of my retirement sitting on our new deck. 
Thank you 4C Construction!!!!
Forsman's Finest provides top-quality decks with great customer service. The company is run by Travis and his wife, Shelley, who value professionalism, respect, and communication.
Travis has been interested in woodworking since he was 14 and has been working in the building industry for more than 20 years. In 2018, with the help of his wife Shelley, Travis started Forsman's Finest. Together they provide customers with excellent customer service by keeping them updated on every step of their order's progress.
Their intent is to improve the relationship homeowners have with Omaha area contractors. They're succeeding in making sure every customer feels heard, understood, and valued throughout the deck building process.
Travis and his team were so great. They met with me and talked about ideas and helped my vision come to life. I love the extra space we now have. The deck they built is so wonderful. A great group people.
Our deck is beautiful, and the craftsmanship is top notch. Our deck included a wheelchair ramp, and they made sure that it was done right. The Forsman team was very professional. Nothing but good things to say!
These 5 deck building companies are some of our top picks for your upcoming deck construction.
In the end, no matter if you're going with Deck Bros or a different contractor, you need to make sure your deck is safe and sound.
Our best recommendation is to get multiple quotes from the deck building companies that we mentioned, compare them, and choose whichever suits your needs best. Keep in mind, though, that a lower price is not always the best deal, and that the highest price-point is not always high-quality.
If you're ready to start your deck with a safe option, Deck Bros is just the right deck builder to do so. We're respectful of your home, time, and money, and we can guarantee that you'll love having us on your project!
If you're interested in getting a quote from one of the best deck builder in Omaha, click here. If you want to reach us directly and discuss your upcoming project, call us at (402) 369-5724!