The Best Deck Repair In La Vista
If you're looking to bring back to life an outdated outdoor space, our complete deck repair service in La Vista is your best bet!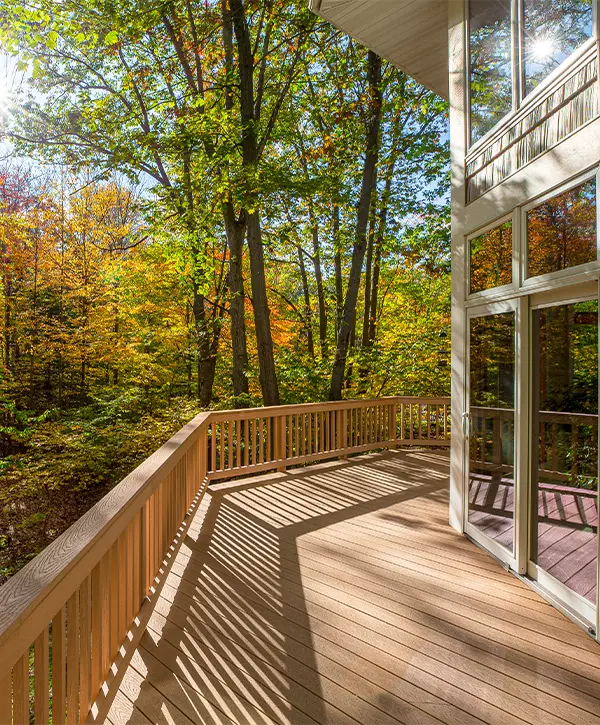 With Deck Bros, you're getting a professional team of carpenters and deck builders that know the decking industry inside out. You'll get an advanced and thorough inspection of your existing deck to make sure you're getting the most efficient fixes.
We're proud to have served and improved the backyards of dozens of homeowners in your town from the very beginning, and we're not planning to stop anytime soon.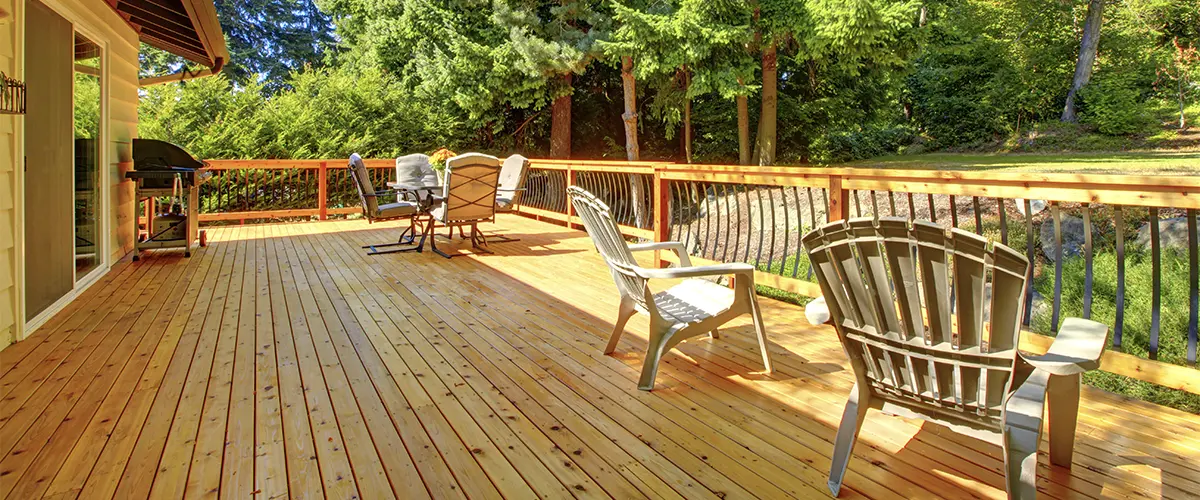 A Deck Repair Service That Brings More To The Table
At the end of the day, a deck repair is all about making you feel safe on your deck again. But that doesn't mean other aspects of your project should remain unattended.
At Deck Bros, we leave nothing behind, so you'll also get:
A Trustworthy Repair - From Your Trustworthy Builders
Our goal is to raise the deck repair standards and offer a complete service that puts to shame any other contractor in La Vista.
With us, you're getting an in-depth inspection where we determine the most pressing issues with your existing deck. We'll come up with the most efficient solution, but we'll also let you in on some of our extra thoughts.
Older decks, for example, come with serious issues that put your life at risk every time you step on its surface. While a quick deck repair can postpone building a new one for another few years, it's not always as advantageous as you'd think. Sometimes, it simply makes more sense to build a brand new deck and make a real investment!
Be sure to check out our deck repair and deck building offers! Get a free quote from the best deck builders in La Vista and start your project now!
Your Neighbors Are In Love With Their Upgraded Deck!
Our dedication is seen in every project we complete, and heard in the stories of each of our past customers. This is what your neighbors say about getting their deck repaired with us!
My husband and I are very pleased with our new deck. They were able to tear down and replace our deck in a very short time. They did an excellent job! 
1 day for the tear down and 3 for the build. The workers were very courteous and professional. My neighbor who watched the whole process was impressed with the speed and skill that they used replacing our old deck. 
I would highly recommend Deck Bros if you need a deck repaired or replaced!
My family and I have been renovating our home for the last two years and have used many local companies. 
Deck Bros was hands down the best! The quality of work, attention to detail and communication with my husband and I throughout the project was second to none. 
The workers were meticulous and did beautiful work on my back deck and front porch. Luan (the owner) was very responsive with our questions and was always checking in on the project to ensure we were satisfied. 
Highly recommend using Deck Bros!
Here's What Your Deck Can Look Like!
We'll help you see your vision through and revamp your outdoor space like no one else can. Check out some of our finished products and see for yourself what your deck can look like!
Types Of Upgrades And Deck Repairs
You have a lot of upgrade options for your deck repair in La Vista. We'll consult you and find the most cost-effective solution that serves you best. Anything from several boards replaced to a whole new decking is possible, and there shouldn't be any limit when it comes to your safety.
Let's see some popular upgrades:
While for younger homeowners staining, sealing, and pressure washing their deck can be relaxing and therapeutic, older homeowners find it a hassle and would rather have someone else do it for them.
Many of the homeowners we helped already had a wood deck, but they simply couldn't maintain it any longer. Maintenance costs start piling up, time is short, and the effort becomes unbearable.
We gave them the opportunity to replace their pressure treated or cedar wood decks with composite, a low maintenance decking material. It lasts longer, doesn't require on-going maintenance, and you'll save money on stains and sealers so you can invest elsewhere in your home.
Wood rails, like wood posts and wood decking, are also prone to rot or insect damage that will weaken the stability of the entire structure.
In most of our deck repair projects, we're replacing the decking, but the railings are also getting some of our attention. We're either refinishing a wood rail and strengthening it with new screws and brackets to look and hold better, or we'll replace them altogether with metal railings.
We're big fans of Westbury Aluminum Railings, the best metal railing on the market these days. More and more homeowners begin to see the real value they bring. Their safety, durability, strength, and aesthetic appearance are undeniably superior to those of wood rails.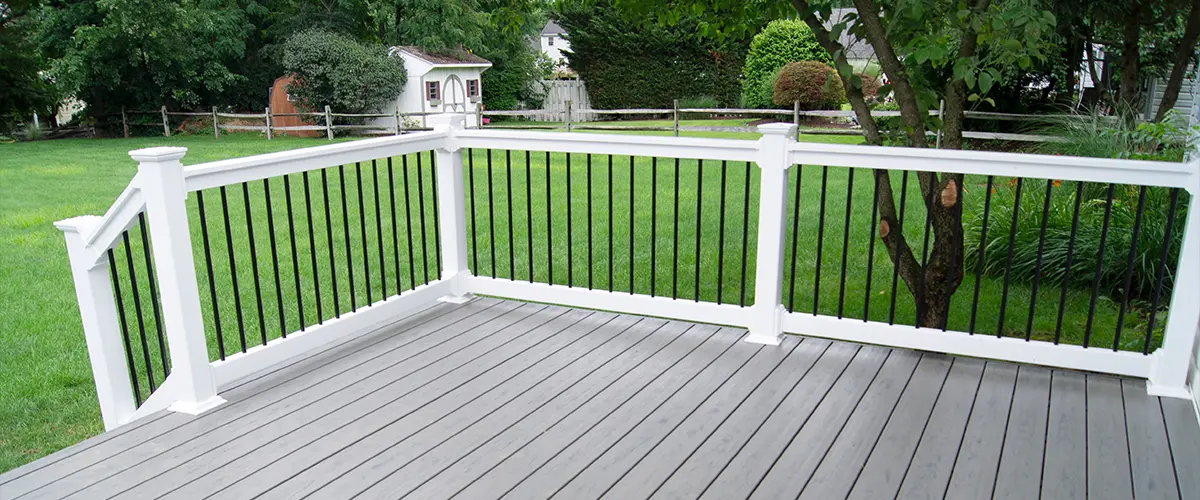 The most serious issues with older decks come from their frame. Back in the days, deck posts were placed directly in the ground and the lumber was poorly treated against the elements.
This caused the posts to rot at a faster rate, so the structure itself was becoming less reliable way quicker.
Lately, we're seeing a lot of homeowners choosing metal frames for their outdoor space. These are extremely durable and will resist even the harshest weather conditions. Fortress Building Products offer some of the best steel frames on the market, but they do come with a heftier price tag.
Deck lights are a great addition to any deck, and they can really enhance the look and feel of your outdoor space. They come in a variety of styles, and there's sure to be one that's perfect for your needs.
Some deck lights are purely decorative, while others are more functional and can be used to provide light for tasks like cooking or reading. No matter what type of deck lights you choose, they're sure to add personality and character to your deck.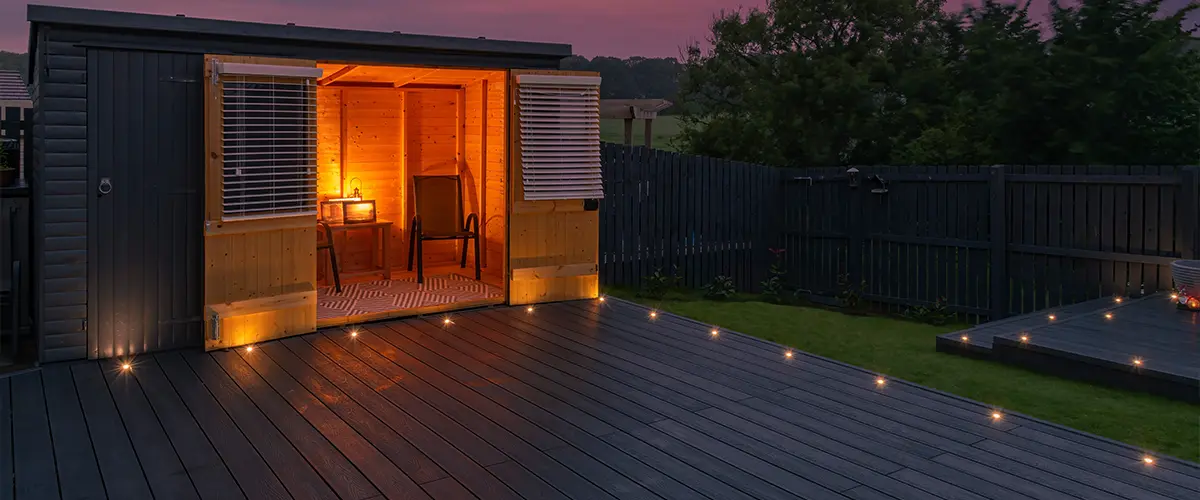 Deck Repair In La Vista Couldn't Get Any Easier
Go through a process that focuses on your well-being and comfort at all times during your project. We're offering a simple, quick, and intuitive deck repair that gets you the best results.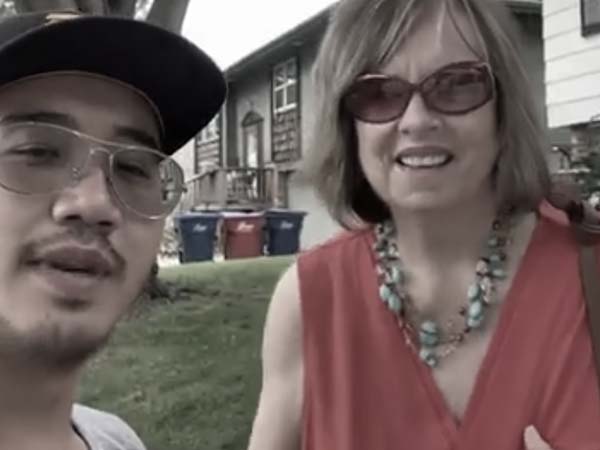 We'll have a thorough inspection to see what your deck really needs.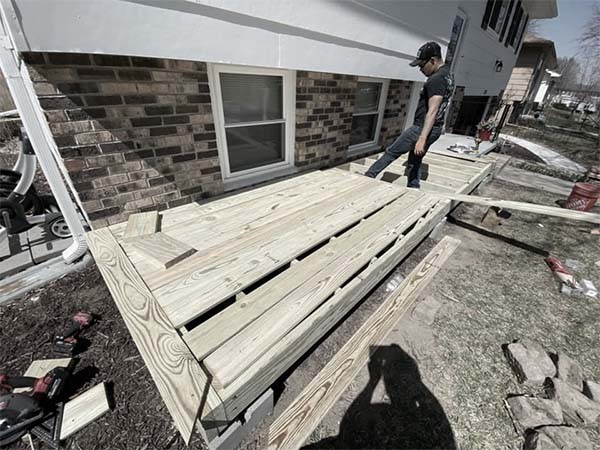 Based on what we discover, we'll get to work and fix your deck.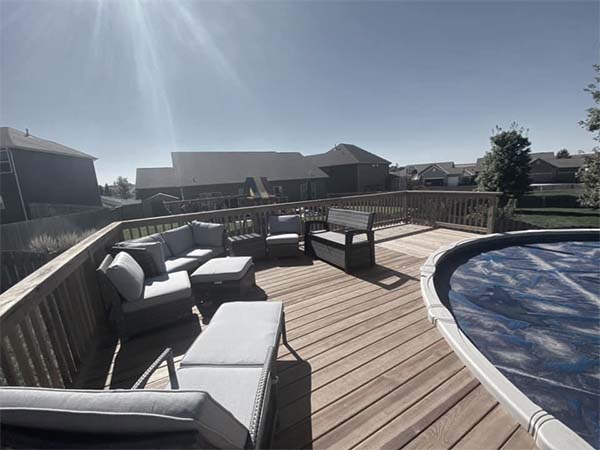 Start planning your next barbecue because your deck is ready!
Frequently Asked Questions
We would rather take the time to complete your deck repair correctly than try to do it quickly and risk making mistakes. Most repairs can be done in a single day, but some may require more days or even weeks to finish. After our inspection, we'll tell you exactly how long your repair is going to take.
The deck repair cost in Papillion varies depending on the extent of the damage.
For example, replacing several wood boards and refinishing them may only cost less than $5k. Replacing an entire 12×12 wood deck, however, will cost around $14k.
I'm Luan, a deck builder with a lifetime experience. Me and the tradesmen I work with are licensed, insured, and ready to give you an excellent deck repair that comes with zero hassle.
As passionate builders, we bring together decades of craftsmanship and the promise of a high-quality service for your home. We only work with like minded professionals, so our values remain consistent throughout our company.
It's Time To Regain Trust In Your Deck
If whenever you step on your deck you're hearing squeaks and you feel it moving, that's a clear sign your deck is not as reliable as it used to be and you need to take action.
At Deck Bros, we know everything that can go wrong with a deck, and we have the perfect solutions to avoid that from happening with your space.
If you're looking to regain trust in your deck and you want the best deck builders in town to help you achieve that, you're in the right place!
With us, you'll get:
Get Your Deck To Feel Safe And Look Great Again!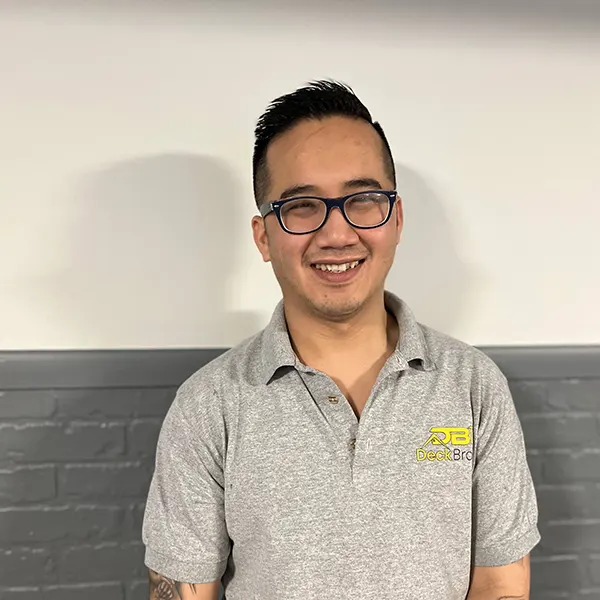 Request a free quote and let's discuss your upcoming deck repair in La Vista! Or talk directly with Luan, the owner of Deck Bros, at (402) 369-5724 and see if we're the right fit.