The Best Deck Building In Lincoln, NE
Ready to start your deck construction? Better do it with a real pro!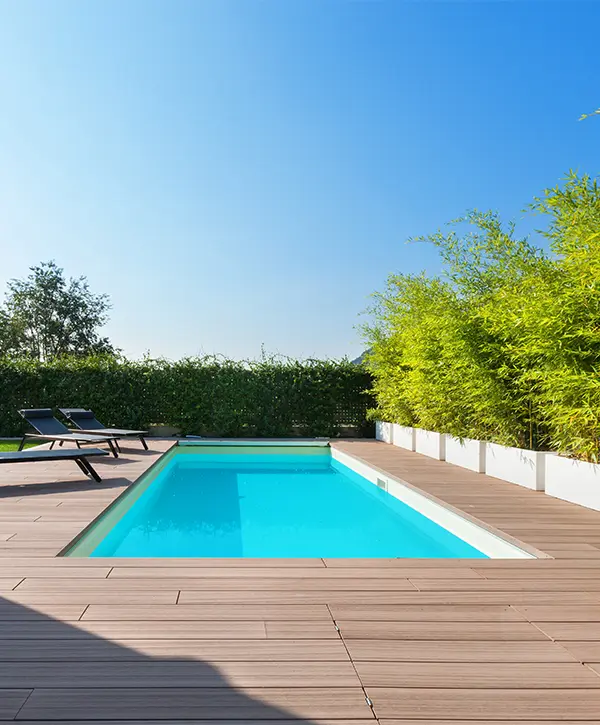 A deck in your backyard might just be the best investment you can make this year! It's a radical change that will improve your lifestyle, but also boost the value of your property.
Deck Bros provides budget-friendly solutions and a top-notch final product, done in record time! With us, you're sure to get a deck that'll last for as long as you'll live in your home!
Enjoy professionalism, dependability, punctuality, and honesty from one of the top deck builders in Lincoln and the entire Omaha Metro Area
Get A Deck Builder That Won't Hesitate On Over-Delivering
We know for a fact that the best way to keep our good reputation is to keep delivering increasingly better quality on every project we work on. No matter the scope of work, materials, budget, and preferences, our final goal is to see your vision through!
Make Your Backyard An Attraction For Your Guests!
Deck additions are the ideal upgrade for those wanting to host the best parties outdoors. And as long as you have a spectacular deck, everyone will envy your investment and want one themselves.
However, decks need to be safe, fully functional, beautiful, and not break the bank.
Deck Bros makes sure your new addition is built up to the highest standards. We're carefully inspecting and ensuring your deck is safe and sound, every step of the way. You'll get a personalized design that will maximize its functionality, without sacrificing anything from your deck's looks.
But most importantly, we're offering you all these at a fair and honest price, with no hidden fees, and no extra costs.
Lincoln Homeowners Love Their New Decks!
We make customer satisfaction our #1 priority. We want to see you happy with your new deck, and we won't call it a day until that happens. Your neighbors are loving their new decks, and so can you!
Our deck was literally rotting off our house. They tore down and put up our new one in a day. It looks amazing and they made it a little bigger!
The team was respectful and professional. They had my deck done within the week I called them.
He was fair and honest about the pricing.
I'd recommend Deck Bros to anyone. Such a good experience.
You can not fault this company. They were honest and upfront, no surprises. 
 They kept us informed, started work ahead of time, replaced the deck quickly, were courteous, friendly, respectful and helpful. 
Even if they are more than some of your quotes, go with them. You will be happy!
How Your New Deck Can Look Like!
Come see our beautiful finished decks that will make your backyard the new envy of the neighborhood. We value functionality and comfort highly, so you can be sure that your deck will check all the boxes!
Type Of Upgrades And Materials
Recently, the deck building industry has changed a lot.
New materials are coming up, new building methods, and new features that anyone would want in their backyard.
Below you'll find what deck building entails and what materials you should go for.
A completely safe and functional deck frame is of utmost importance, and it all starts from your deck's frame.
Although pressure-treated wood is still a popular choice among homeowners, it has some significant drawbacks. The worst thing about this material is that it's a softwood, so it will decay, grow mold and mildew, and eventually rot. Rot in particular creates even worse problems, leading to an unsafe environment.
A new framing material that's starting to become more and more common is metal. Not only metal frames will match all types of decking, but their durability and strength are unrivaled. Although metal frames cost more upfront, they're definitely a wise investment that'll save you money in the long run. 
Brands like Fortress Building Products offer the best steel or aluminum frames.
In Lincoln, we often have clients who want to switch from a wood deck to a composite because they're tired of staining, sealing, maintaining, and spending increasingly more money on it.
For decking, there are mostly three options available.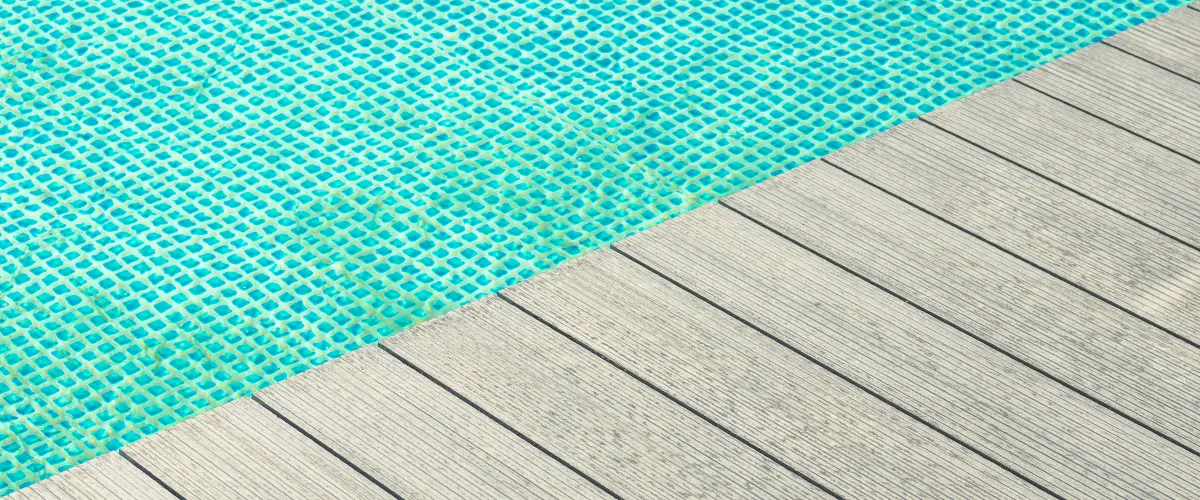 Not only do railings aesthetically finish off your deck, but they also make it much safer for anyone who uses it.
When it comes to choosing railings, your decision will be easy.
Deck lightings are mandatory, especially for elevated decks with stairs.
Stairway lightings and railings lights are some of our favorite deck lighting choices. These create a warm and welcoming atmosphere while also conveying direction to your steps at night.
As a rule of thumb, cost-effective, low-voltage lightings are the best call you can make. These won't make your electricity bill skyrocket, and you won't sacrifice on the quality of your deck.
There are plenty of options available, all at different price points, so this upgrade won't feel costly at all.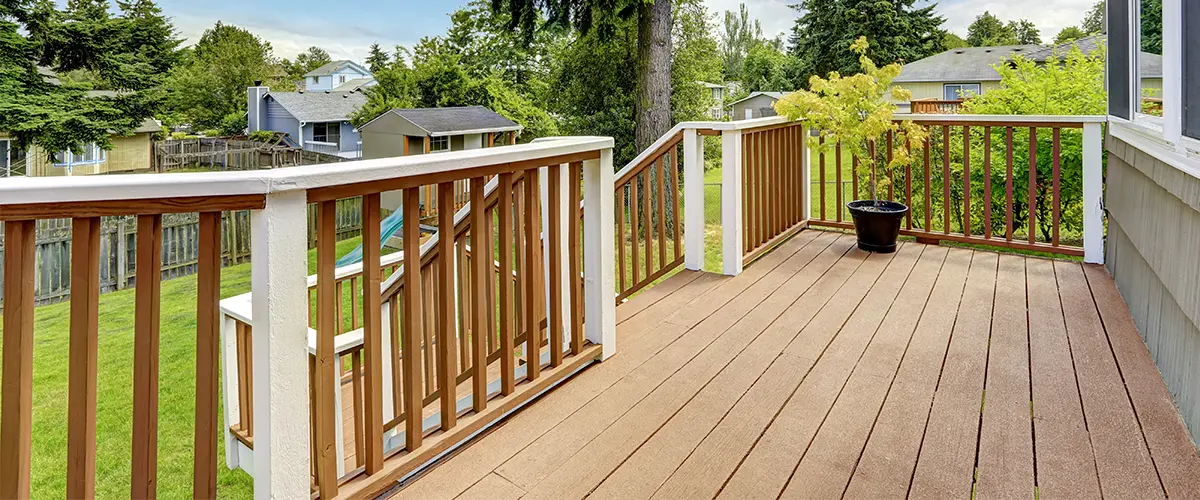 Get Your Deck Build Quick And Effortlessly
Our process is designed with you in mind, to make your deck building project run as smoothly as possible! We're focused on creating a quality product that is clear and efficient, and we believe that this combination is the recipe for success!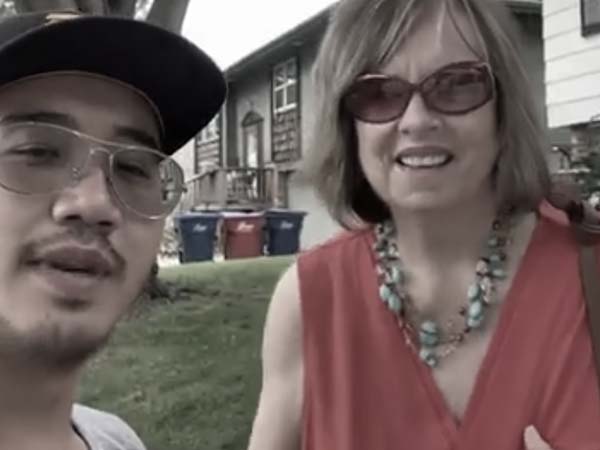 Request your free quote or call us directly!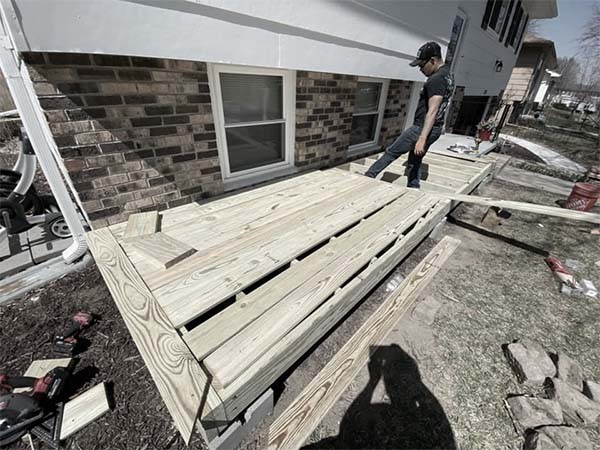 Be part of your incredible deck building journey.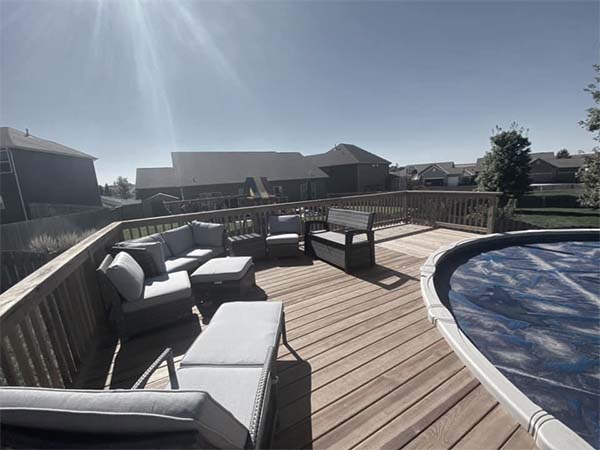 Your new deck is ready! Time to plan your next barbecue!
Frequently Asked Questions
A simple 12×12 cedar deck will cost around $15k, but a 20×12 composite deck with aluminum railings, fascia wrapping, and a set of stairs will cost around $35k. Pressure treated wood decks can be even more affordable, but you'll spend more money with them in the long run. And on the other side, custom decks will cost a lot more.
After we come to your property and assess the work that needs to be done, you'll have a clear plan for budgeting and what materials will work best for your project.
The majority of our jobs require three days. For more complicated tasks, like larger, elevated decks with two sets of stairs, your project will unfold differently. We'll also dedicate more time to these, as elevated decks require exemplary, quality work.
Whether you need your deck in two weeks or two months, we'll figure out a plan that works best for you. During our visit, we can give you a more precise timeline so there are no surprises.
Yes! We offer a 5-year workmanship warranty that ensures your deck is built to last for as long as you'll live in your home.
Besides our warranty, you'll also get a limited-to-lifetime warranty on manufacturer materials.
Now Is The Best Time To Get Your Well-Deserved Deck Addition!
Your deck building in Papillion is in good hands with your local experts from Deck Bros.
With over 30 years of perfecting our craft and understanding the underlying needs of our customers, you're sure to receive the best deck building service in Papillion.
You'll get:
Get The Fastest Deck Construction In Papillion Today!