The Best Deck Repair In Lincoln, NE
Ready to get your deck back to its former glory?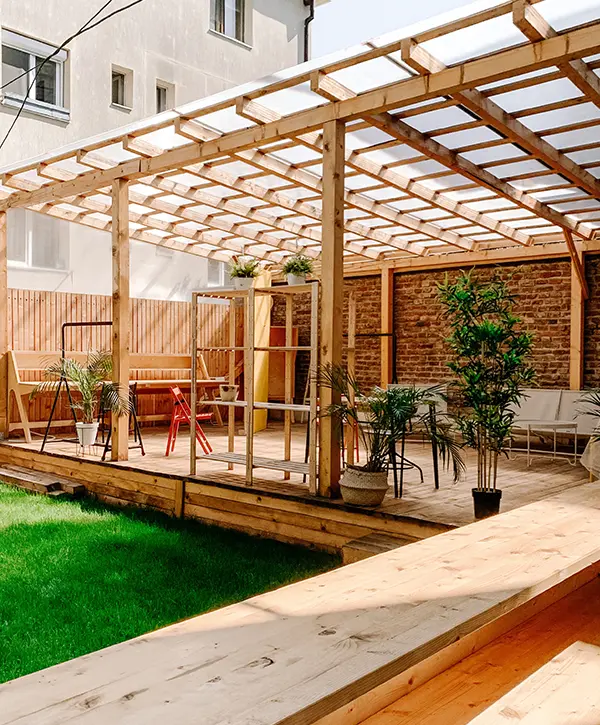 If your deck is not in its prime, a quick repair can do the trick and make your outdoor space perform at full capacity.
At Deck Bros, we not only pride ourselves on our work but also guarantee some of the best decks and outdoor spaces in Nebraska. We take deck repair seriously because we know how important it is for your deck to be safe.
We have extensive experience with repairing decks and we'd go above and beyond to make sure stepping on it is 100% safe.
Here, we're doing things differently than most deck builders in Lincoln.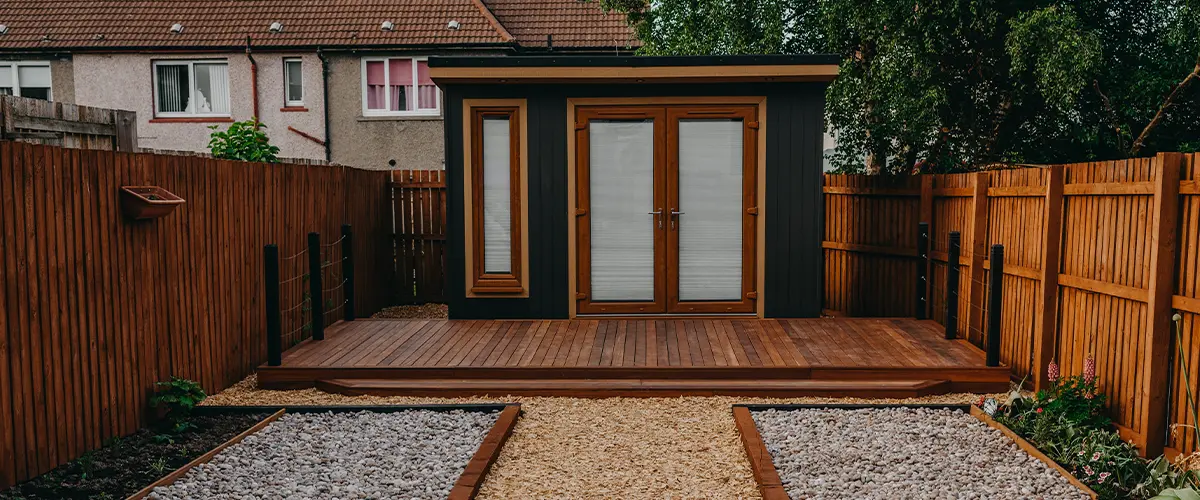 A Complete And Reliable Deck Repair Service In Lincoln, NE
We know shoddy contractors and sketchy repairs done with no sense of responsibility are serious problems in the industry. For that, we're going the extra mile and offering you something that no other deck builder in Lincoln does.
At Deck Bros, we leave nothing behind, so you'll also get:
Get Your Premium Deck Repair In Lincoln, NE
Deck repairing can be a tricky project to undertake. You can't be sure whether a repair is everything your deck needs, or if the actual problem is much more serious.
After our in-depth inspection of your deck, we'll be able to tell for sure what is the most pressing issue with your deck. From that moment, we'll offer you an accurate pricing and timeline quote, and it's your call if you want to take action.
If you're ready to begin, we'll offer you guidance and help you choose the most advantageous materials, minimizing the costs and maximizing the performance of your deck.
You'll get a team dedicated to your success, and we'll do everything in our power to make sure you're comfortable and at ease with how your project unfolds.
Deck Owners In Lincoln Love Their Repaired Decks!
Our customers can now enjoy their decks again! We pour our hearts into every project we work on, and it shows! This is what people say about working with us!
My husband and I are very pleased with our new deck. They were able to tear down and replace our deck in a very short time. They did an excellent job! 
1 day for the tear down and 3 for the build. The workers were very courteous and professional. My neighbor who watched the whole process was impressed with the speed and skill that they used replacing our old deck. 
I would highly recommend Deck Bros if you need a deck repaired or replaced!
My family and I have been renovating our home for the last two years and have used many local companies. 
Deck Bros was hands down the best! The quality of work, attention to detail and communication with my husband and I throughout the project was second to none. 
The workers were meticulous and did beautiful work on my back deck and front porch. Luan (the owner) was very responsive with our questions and was always checking in on the project to ensure we were satisfied. 
Highly recommend using Deck Bros!
Types Of Upgrades And Deck Repairs
Deck repairs are not always a straightforward process, not even for an experienced builder. We might start replacing some rotten decking boards, but the underlying issue is what's more important.
A quick deck repair can turn into a complete replacement really fast.
Let's see what are the first things we'll look at when repairing a deck.
If you're attached to the idea of having a wooden deck, consider harder options like teak, ipe mahogany, or tigerwood. Not only will these make your deck stand out, but they'll also save you money down the road.
If you're not sure what's best for you, it's always a good idea to reach out to local professionals who can give you insight into giving excellent service and advice to homeowners.
Our recommendation is composite decking all the way. TimberTech and Trex offer some spectacular decking boards that are much stronger than natural wood, look very similar to it, and their installation is easier.
Railings are mandatory for most decks, and the most common railing material is wood. Although the wood looks great and can give a rustic feel to your entire deck, wood railings are prone to water damage, pest damage, and weathering.
There are two alternatives to replace a wood railing.
The first one is also the best – aluminum railings. Westbury Aluminum Railings are some of the best metal railings on the market. These are strong, durable, can take a lot of weight and pressure, don't rot, and are treated against corrosion. You'll make a fine investment with metal railings.
The second option is worthy of consideration. The composite railing looks great, but it's pretty expensive for what it offers. At that point, it makes more sense to spend a little extra on metal railings that you'll know for sure they'll last forever.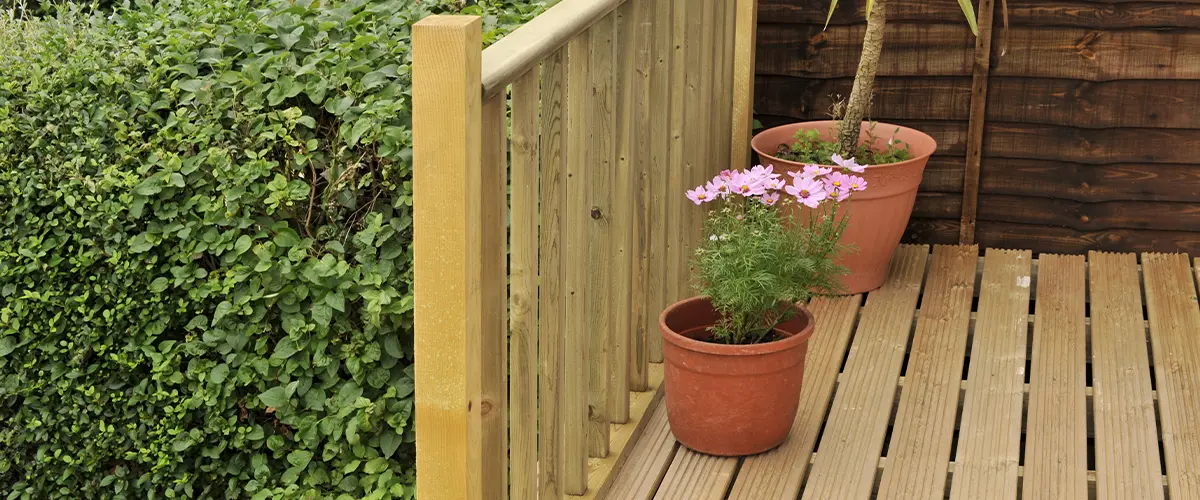 In the past, most deck frames were made from pressure-treated wood.
Grade #1 pressure-treated wood is still a very popular framing option for most decks. These are affordable boards and fairly reliable. Back in the day, builders were using 4x4s, but now, 6×6 or even larger posts are required.
If you want a real upgrade, metal frames will always outperform wooden ones no matter what the condition or environment is. However, these are more expensive.
Deck lights are a great addition to any deck, and they can really enhance the look and feel of your outdoor space. They come in a variety of styles, and there's sure to be one that's perfect for your needs.
Some deck lights are purely decorative, while others are more functional and can be used to provide light for tasks like cooking or reading. No matter what type of deck lights you choose, they're sure to add personality and character to your deck.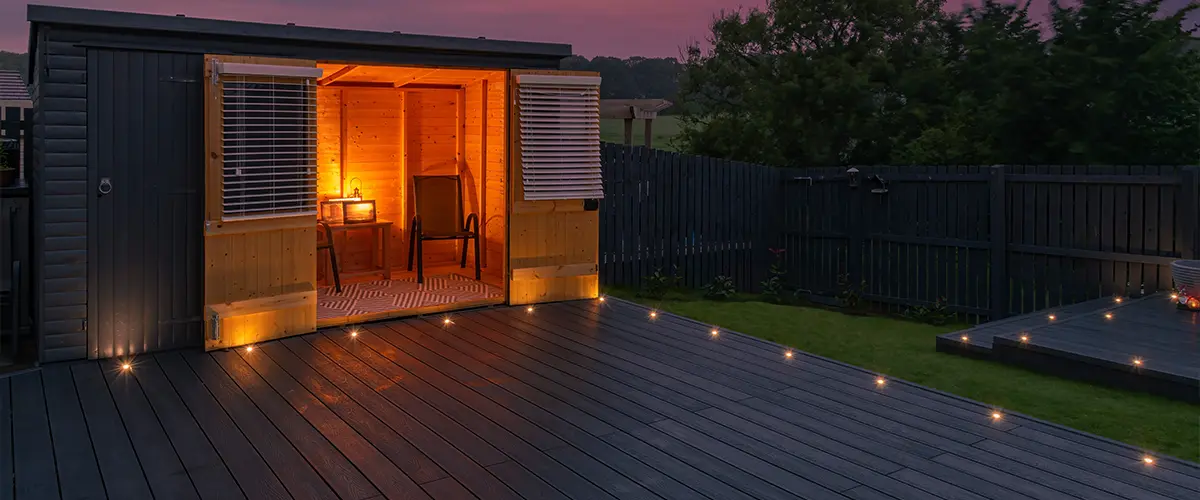 Check Out Our Finished Deck Repair Projects In Lincoln, NE
You can now get the whole nine yards with a deck repair that makes your deck look like brand-new. Don't believe us? Check out some of our finished projects and see for yourself!
The Best Way To Start Your New Deck Project In Lincoln, NE
Go through a simple and effective deck repair process designed to keep you informed, in the loop, and in control at all times. This process makes it easy for you to start, and it's our guarantee that you'll love having us on your project!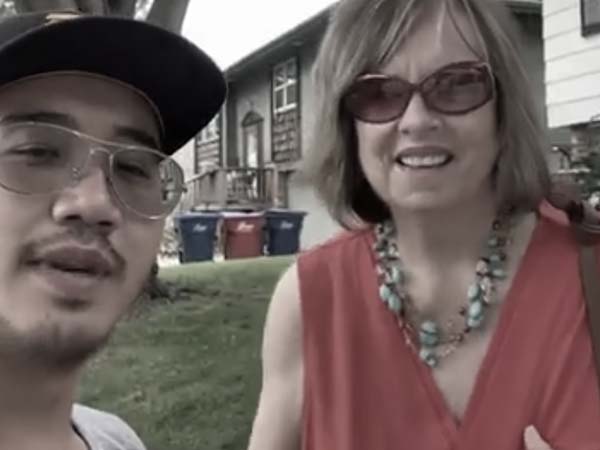 We'll have a thorough inspection to see what your deck really needs.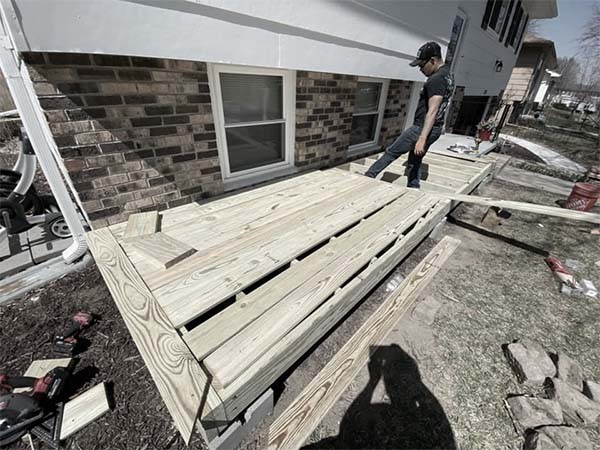 Based on what we discover, we'll get to work and fix your deck.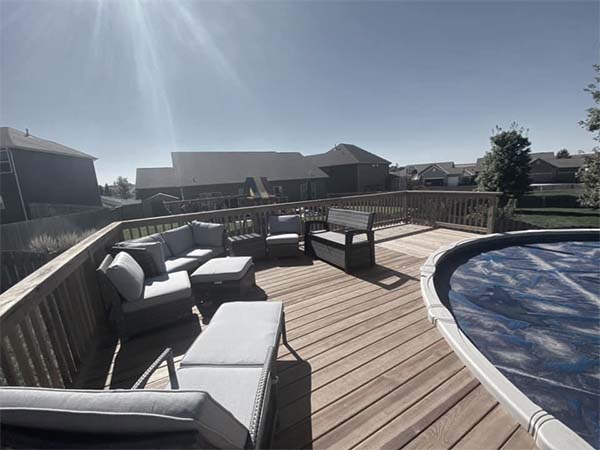 Start planning your next barbecue because your deck is ready!
Frequently Asked Questions
If your deck looks a bit worn out but still feels sturdy, minor repairs can make it look like new. However, if its structural integrity is compromised, your deck can pose a safety hazard. In this case, rebuilding your deck altogether is recommended.
If you are unsure whether or not your deck needs just a few touch-ups or extensive repairs, consider consulting a professional contractor. At Deck Bros, we can assess the condition of your deck and give you an estimate for the cost of repairs. We can also advise you on whether or not the deck is safe to use and offer tips for keeping it in good condition over the years.
The cost to fix up a deck can vary depending on the extent of the damage. For example, repairing worn-out and damaged stairs may only cost about $5k, while replacing an entire wood deck will cost around $14k (for a basic 12×12 deck.) Any extra upgrades you'll consider adding while repairing your deck will drive the cost up.
At Deck Bros, we approach deck repairs with the same speed and efficiency we do for deck building. The timeframe varies depending on the extent of damage, your deck's elevation, and any unforeseen issues we might discover. The time can also increase if you want to add extra features to your deck. Once we assess the condition of your deck, we'll be able to give you an accurate time estimate.
Enjoy Quality Work On Your Custom Deck Repair
If you're ready to work with a team of skilled carpenters, ready to go above and beyond to see you fully satisfied with your deck, this is it!
Get the most advantageous deal on your deck repair in Lincoln, NE with Deck Bros, and you're ensured a smooth ride that ends with a beautiful and fully functional deck.
We'll prioritize your wants and needs first and work diligently to ensure that the end product matches your vision.
Get ready to receive:
Your Deck Repair Project Can Start Today!