Deck Installation In North Bend, NE
Considering installing new decking in your outdoor space? Do so with a trusted local builder!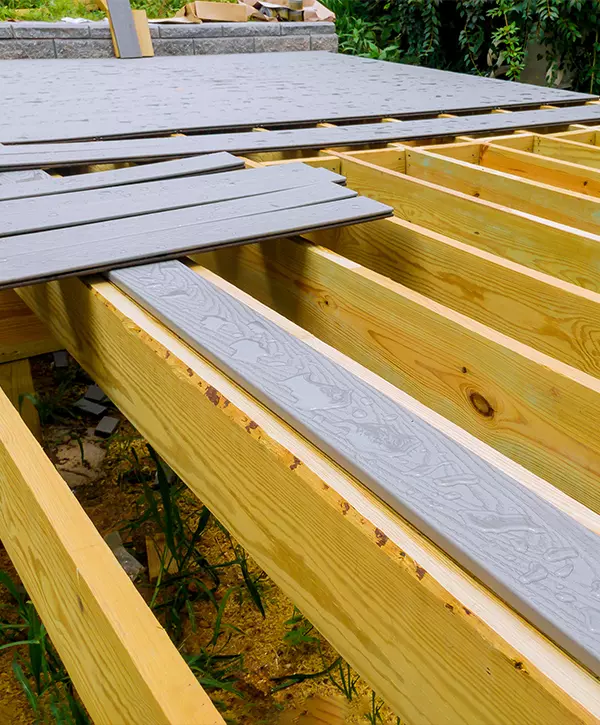 Instead of working with a fly-by-night contractor who can ruin your investment and experience as soon as he enters your property, you'll want to get a pro on the job.
At Deck Bros, our deck installation service provides the perfect solution for replacing outdated decking boards and railings. We're giving you the chance to elevate your outdoor space with premium hardwood, low-maintenance composite materials, or cost-effective pressure-treated floorboards and witness your deck getting the best uplift ever.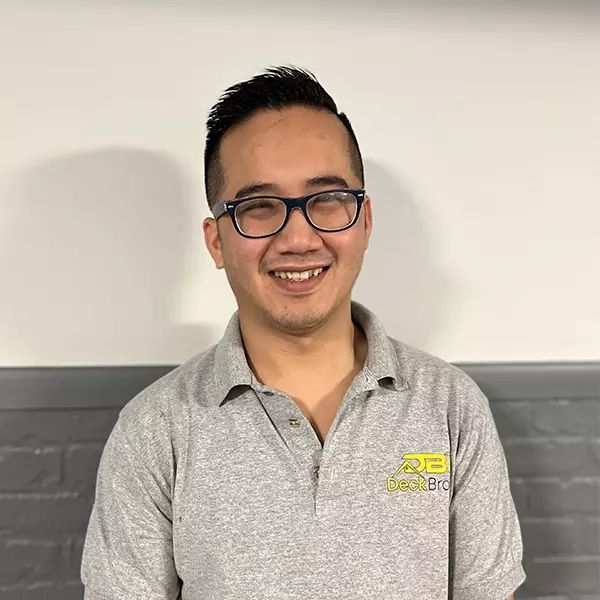 Luan Nguyen – Owner of DeckBros
Hi, I'm Luan, the owner of Deck Bros. Once you become our client, we'll treat you like family, and you can count on us long after your project is complete. We value honesty, integrity, and we're committed to delivering your deck as fast as possible to the highest standards of the deck building industry.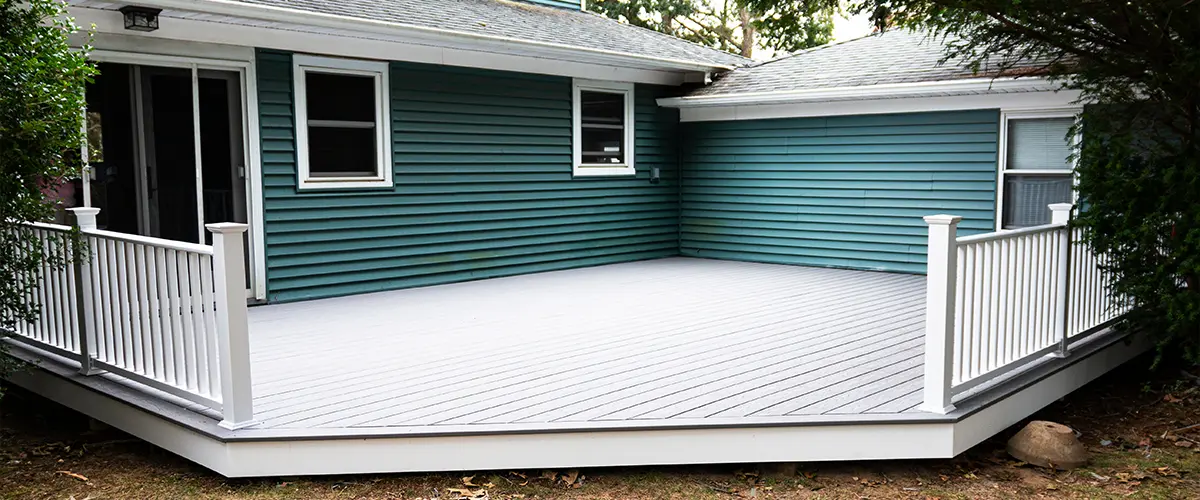 Deck Installation That Goes The Extra Mile
At Deck Bros, we are committed to ensuring that the process is not just satisfying but also seamless from beginning to end. Our objective is to deliver an outstanding experience that surpasses your expectations.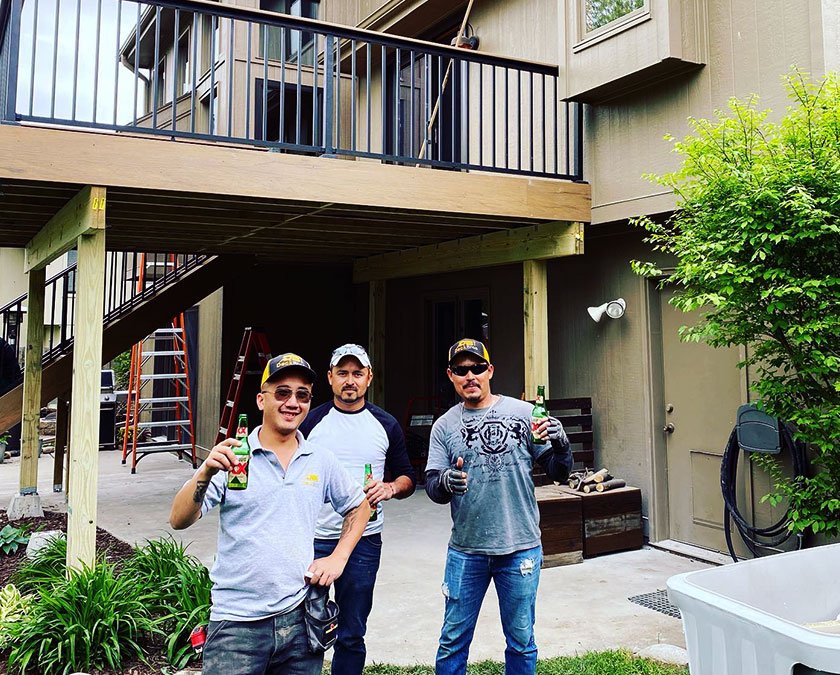 Our unmatched expertise in building, installing, and repairing decks comes from years of experience. If you're curious about how the deck installation process with Deck Bros will unfold, feel free to get in touch. Contact us at (402) 369-5724 or request a complimentary quote today!
Your Neighbors Loved Working With Professionals
Many homeowners have expressed their joy and satisfaction in collaborating with us. Let's delve into what made their experience with us so captivating and delightful.
Our project involved the installation of a front entry composite ramp for a senior person that was joining our household. Because our timeline for completion was only a few weeks out, we couldn't find any contractors to even provide a bid. Not only did Deck Bros respond with an estimate, but Brandon and Luan went out of their way to fit us into their schedule. They completed the job on time, by professional, friendly and courteous staff, and with quality workmanship. Thank you Deck Bros.
Fantastic work from Deck Bros. Brandon was very responsive. I contacted several different companies to do repairs and they were one of the few that responded AND provided an estimate. 
They provided me updates throughout the project. I recommend them for any of your deck needs.
Average Deck Installation Cost In North Bend, NE
Replacing wood decking with composite decking for a 25 x 10 ft. deck comes with a price tag of approximately $10k.
However, if you choose pressure-treated wood decking, the cost can be significantly lower, around $5k. The installation cost for wood decking typically ranges from $9.74 to $12.43 per square foot. It's important to consider factors such as the decking material, demolition of the existing structure, and any necessary repairs when determining the final price.
| Deck Type | Cost Range per Sq. Ft. Installed |
| --- | --- |
| Cedar | $34.00 - $39.00 |
| Composite | $40.00 - $42.00 |
| Redwood | $45.00 - $49.00 |
| Cumaru | $46.00 - $50.00 |
| Massaranduba | $49.00 - $52.00 |
| Garapa | $45.00 - $49.00 |
| Tigerwood | $53.00 - $57.00 |
| Ipe | $64.00 - $68.00 |
| Teak | $67.00 - $70.00 |
Before
After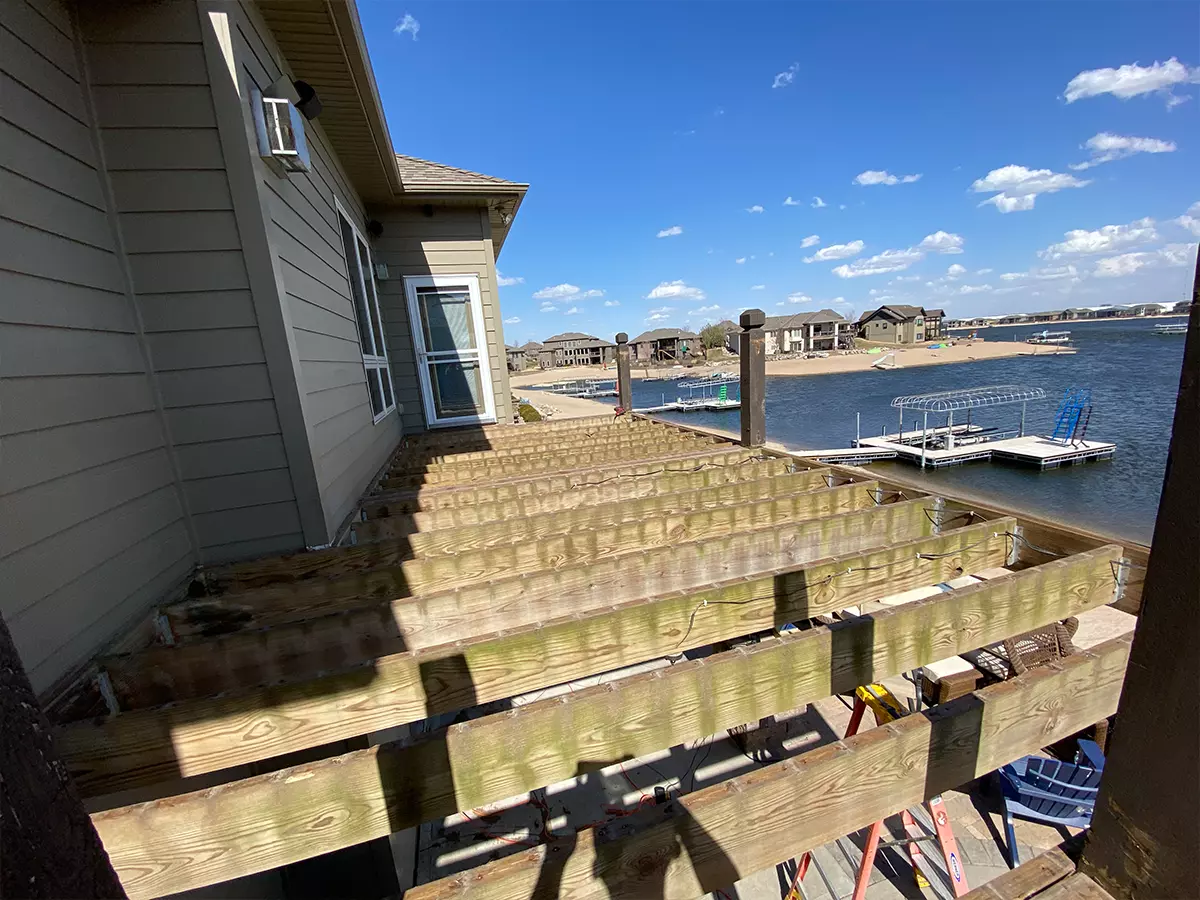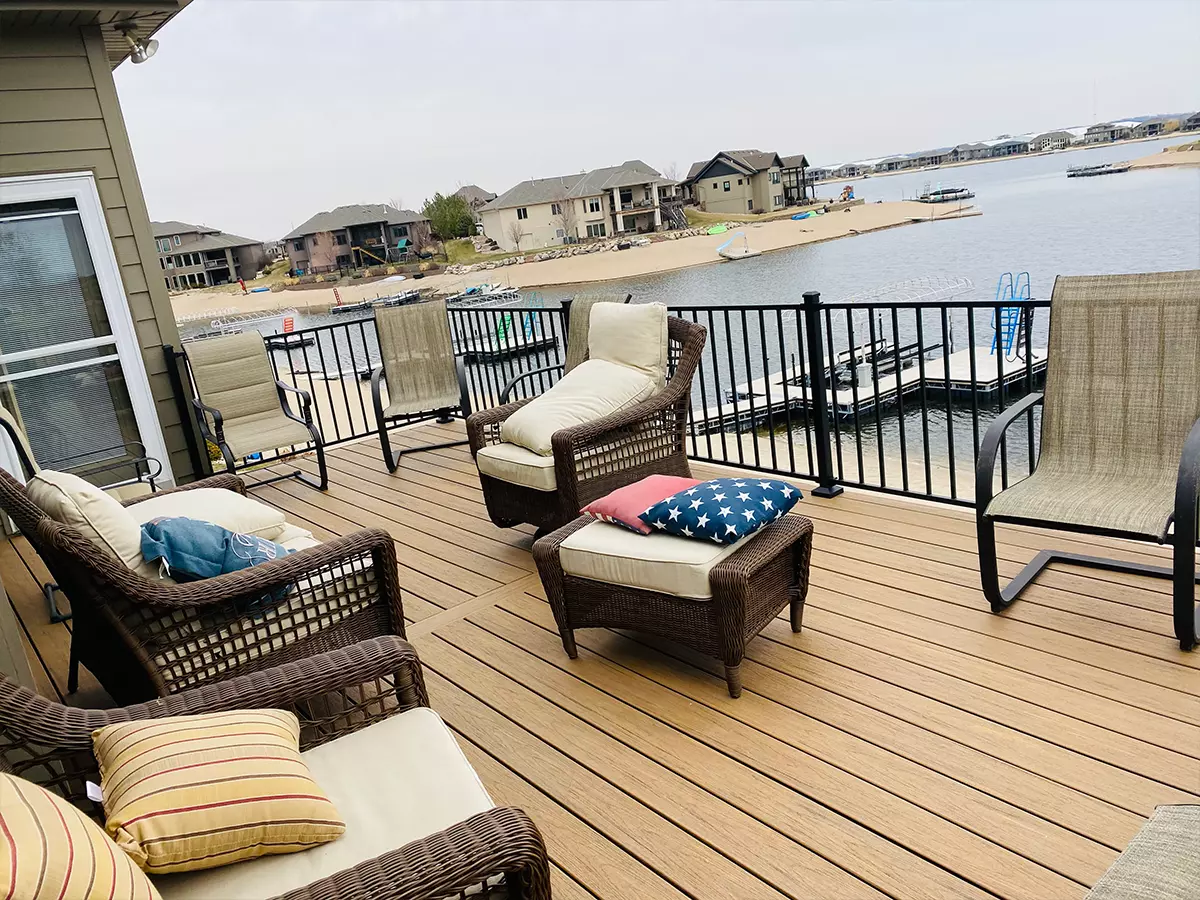 Deck Installation in Valley
This 24×12 ft. deck installation project included:
The project was quoted at $18,000, where the most expensive item was the TimberTech Decking, coming in at $8,760.
Discover how great it is to work with a reliable and trustworthy decking expert. Our flawless deck installation process guarantees a product that instills unwavering confidence in you and gets you an investment that you'll cherish for decades.
A Deck Installation Project With No Concerns
We know that installing a deck requires financial investment and time. Let us give you a complete overview of how we can support and guide you through this project.
No matter your budget, we're committed to delivering a stunning, durable deck that exceeds expectations. Our team's expertise covers a broad range, from affordable $5k decks to luxurious $30k designs. With us, your deck possibilities are endless, with cost-effective and innovative solutions that truly enhance your outdoor space.
At Deck Bros, we prioritize time efficiency and are fully dedicated to upholding it throughout your project. You can rest assured that we will provide you with a detailed timeline outlining the progression, and we guarantee that we will adhere to this plan, delivering your new deck as promised.
Deck Installation Done Right
This carefully crafted process is designed to maximize efficiency, functionality, and overall comfort. This blueprint for success is all we require to accomplish any task at hand successfully!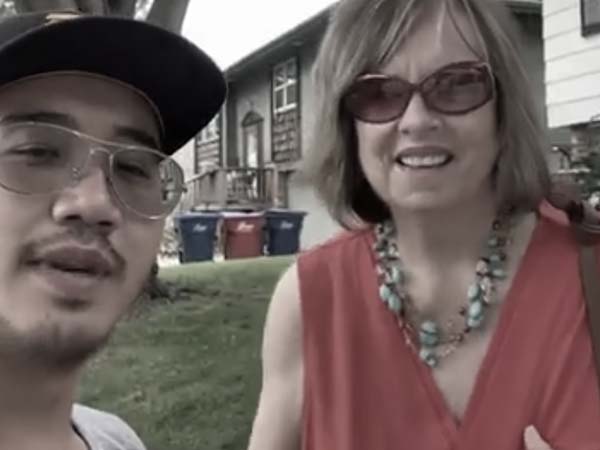 Get in touch, and let's design and pick the right materials for your new deck.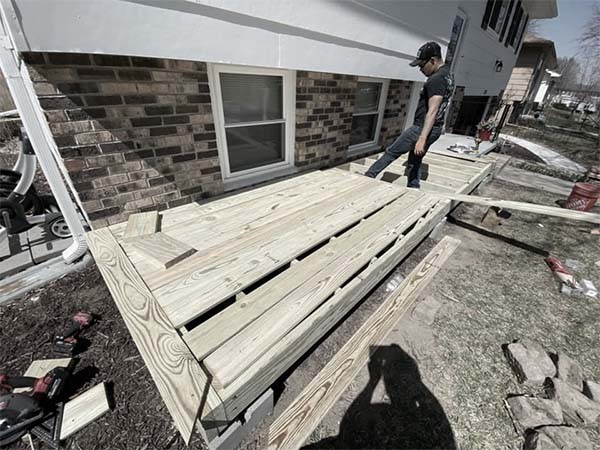 After you've decided on materials, we get straight to work building and installing your deck.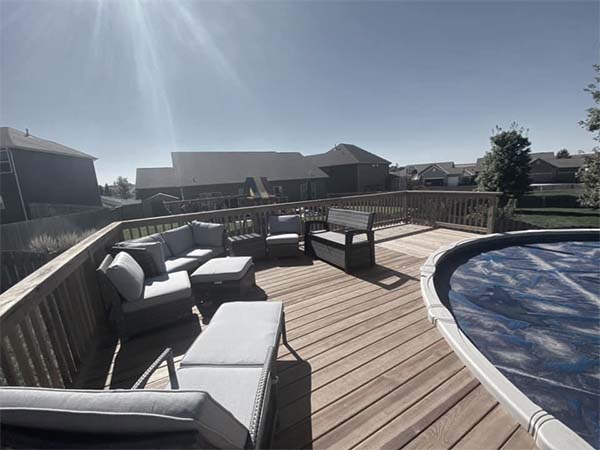 Your new deck is done. Plan your next barbecue and have your friends over!
Frequently Asked Questions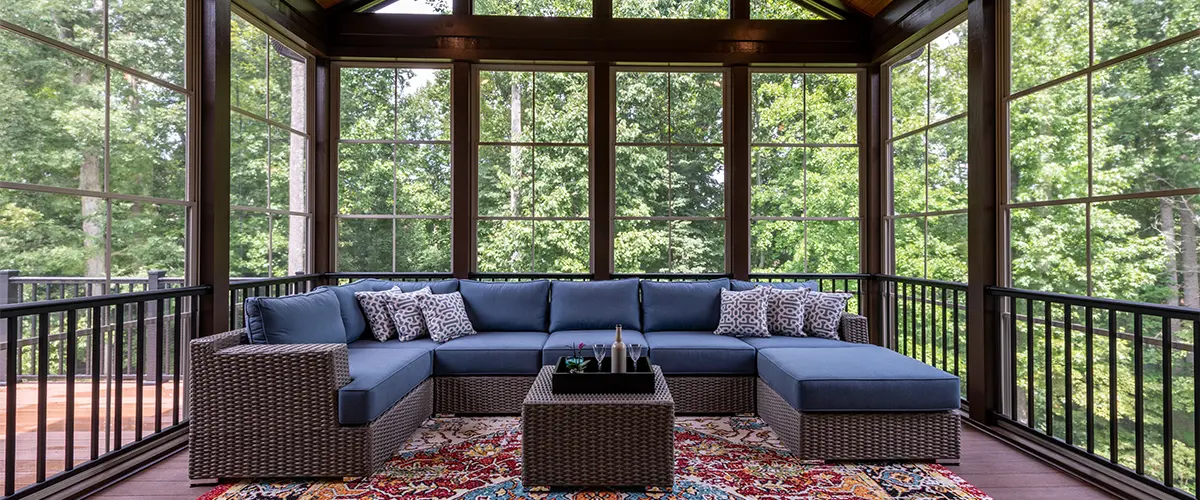 This Is The Better Option You Were Looking For!
You can trust us to provide unparalleled deck building and installation services in North Bend, NE. Our dedication to your satisfaction goes above and beyond. We aim to create a visually stunning and highly functional deck that will bring you joy for years to come. Count on us to bring your vision to life with expertise and precision.
Contact us at (402) 369-5724 or click the button below to receive your free pricing estimate and get the best in town on your new deck!
Luan and his team removed an old wood deck and installed a new composite deck with a hottub enclosure. I absolutely love it. He was on-time, in budget, and his crew worked fast and was so respectful of my yard, cleaning everything up after they finished.
The owner was very responsive, crew talented, and work done to last a long time. Work was completed on time and project started quickly.
Other services you might be interested in:
North Bend, NE, is a charming city nestled within the expansive plains of Dodge County. The city is renowned for its rich agricultural traditions, friendly community, and historical landmarks. One of the most notable landmarks is the North Bend Carnegie Library, a symbol of the community's commitment to education and culture. The Platte River, a major tributary running through the city, offers residents and visitors beautiful scenic views and outdoor recreational activities. North Bend's high school, recognized for its excellent educational standards, serves as another significant landmark in this tight-knit community.