The Best 5 Deck building Companies In Omaha
Here are the best deck builders in Omaha! Choose the best fit for your project now!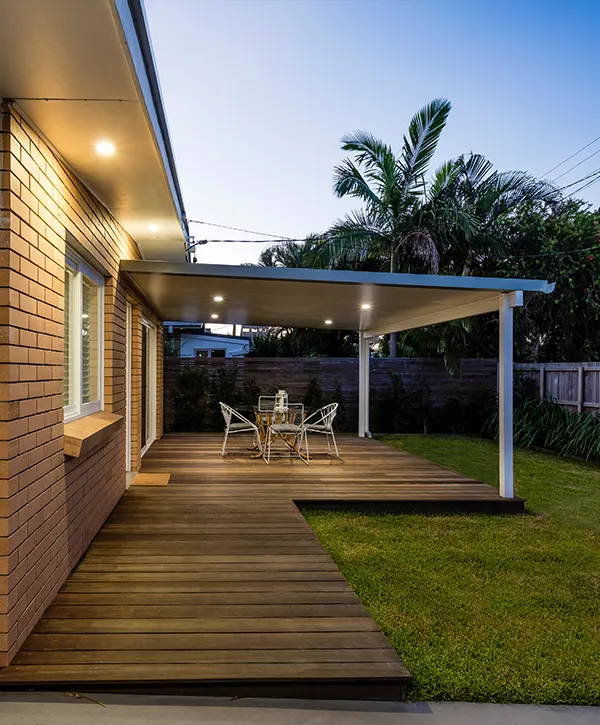 The moment you search online for deck builders in Omaha, you'll get several results that all seem promising. It's true that Deck Bros is among them, and you'll be making a great choice choosing us, but what about the rest?
While they are our competition, they're also our friends and we keep open and transparent communication whenever we bump into each other. We share knowledge, pieces of information, changes in materials and their prices, and what's the next project on our schedule.
In this article, we'll discuss the top 5 deck builders in Omaha, according to what Google is saying.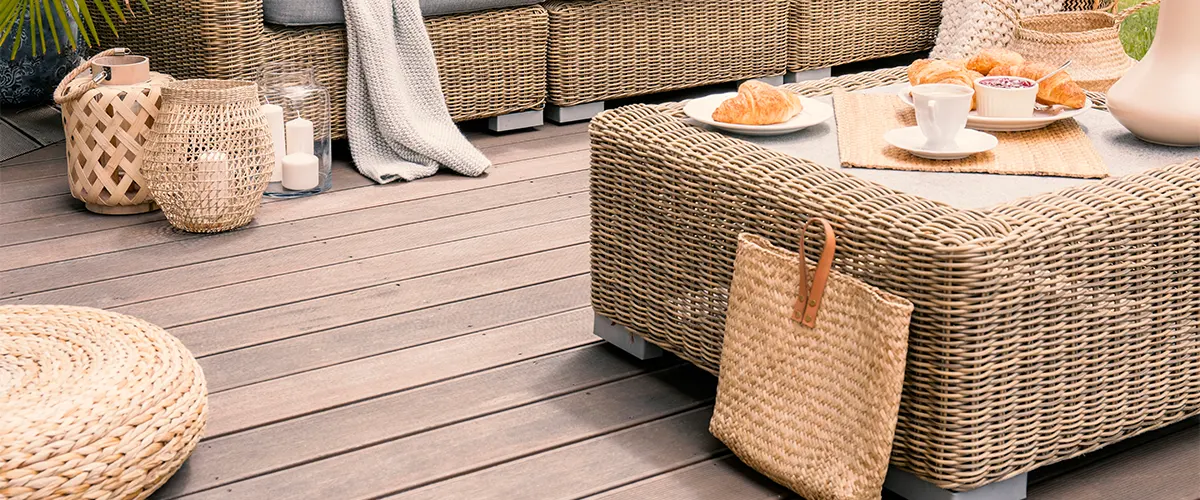 1. Starting With Deck Bros
Deck Bros was founded in 2020 with one goal in mind: to raise the standards of the deck building industry in Omaha and surrounding areas. We keep seeing decks that instead of being a relaxing outdoor space, have become a structure that puts homeowners' life at risk.
We're planning to give you a long-lasting and 100% safe deck, at the most advantageous price you can find in Omaha.
Our process ensures a smooth and efficient deck building and deck repair project, where you'll find yourself fully satisfied with your new deck addition. Our deck builders will guide through your material options and the extra features available, so your end-product will be a superior space that complements your home and matches your needs and lifestyle.
Here's what your neighbors are saying about working with us!
Quick call turned into a quick 10×10 above ground pool deck. Luan was professional and energetic and kept us in the loop. Highly recommend.
The owner was very responsive, crew talented, and work done to last a long time. Work was completed on time and project started quickly.
We offer professional deck building and deck repair services for homeowners in and around Omaha! If you're looking to get the best decking company on your project, click the button below and talk with us!
Decks from Forsman's Finest Decks are truly great and we can't say enough good things about them. The business' owners are Travis and his wife, Shelley, and their company runs on professionalism, respect, and communication.
Travis has worked with wood since the age of 14, and is in the building industry for more than 20 years. Travis started Forsman's Finest in 2018 with the help of his wife, Shelley, that keeps customers updated on every step of the process with excellent customer service.
They want to change how homeowners feel about Omaha area contractors, and they're doing a great job at it. However, their main goal is to make sure they give you a deck building experience where you're heard, understood, and taken care of.
"To the Forsmans, it's not just a business. It's a way of life."
Travis and his team were so great. They met with me and talked about ideas and helped my vision come to life. I love the extra space we now have. The deck they built is so wonderful. A great group people.
Our deck is beautiful, and the craftsmanship is top notch. Our deck included a wheelchair ramp, and they made sure that it was done right. The Forsman team was very professional. Nothing but good things to say!
Deck Dude started in 2017 and since then, they realized the most important thing in the contracting industry. You can't be handymen, a general contractor, or a window company and also build decks as a side job.
Deck Dude specializes in decks, more specifically, tear out and rebuilding decks that are up to code. They take pride in knowing the deck building codes like the back of their hands, which is what gets you a deck built to last for years to come.
Their portfolio is packed with low maintenance composite decks, beautiful cedar decks, or the more affordable option, pressure treated wood decks.
These guys are awesome! Great work and meticulous attention to detail! We could not be happier with the outcome. The whole crew was super!!
Deck Dudes did a fantastic job on our replacement project. They were prompt to respond, provided great communication throughout the entire process and were easy to work with. Would highly recommend them to others.
The experts from Hunt Home Remodeling can help you get a custom deck or repair your older wood deck. They have a team that consists of designers and builders, and they'll always be available to help you out in your endeavor.
Hunt Home Remodeling has been building decks for homeowners in Bennington and Omaha NE since 1996. You can imagine this company has some serious skills after all this time, but if you want your experience to feel stress-free and go smoothly, a company needs more than skill.
They offer cedar, composite, and PVC deck materials, all with a 10 year structural warranty. Typically, they're building a deck in 3 to 7 days, so if time plays a huge part in your decision, this is worth keeping in mind.
Jim was excellent to work with! He showed up and gave me an estimate timely and his team got the work done plus some additional add-ins. I'd use Jim and his team again and again!
Jim and crew did a wonderful job building our deck. They took a concept that we had in our minds and built a wonderful, sturdy deck. They reworked a previous staircase and were great on the modifications that we wanted to make while building it. Very professional and I would recommend them very highly.
Master Deck Builders is yet another very old deck building company from Omaha that's been not only standing the test of time, but also striving during these years. Although their website maintains an old and dated look, their work is worthy of remodeling magazines.
Their intention is to give their customers a deck that fully satisfies them. They do that by building structurally sound decks at an economical price. A design team will help you visualize your new deck, so you'll know from the start how your new addition will look like.
Master Deck Builders take great pride in their work ethics. Just like us, they put your needs at the front and center of their work so you get the best deck possible. No matter the scope of your project, this company is definitely one you should get a quote from!
I had my deck put on by Master Deck Builders and everything was done the way I would want it to be. Nick was very good at explaining the different options for my deck and answering all my questions. I know in the future I will definitely pick them again and suggest that great company to my friends.
Nick did an exceptional job. From design to actual build, everything was beyond my expectations. You most likely will need to wait a few months for him to start your job but it's worth the wait.
All these deck building companies are great to work with for your upcoming project in Omaha. However, it's important to understand that one will have something that the others are missing.
For example, Forsman's Finest might have t-shirts with their logos, but here at Deck Bros, we manage to build some of our decks in just one day. At Deck Dude, they're approach is very friendly and relaxing, while a company like Hunt Home Remodeling will treat your project much more formally.
But make no mistake, none of these means one is better than the other. The best deck builder in Omaha is the one that makes you feel comfortable, safe, and confident on your project.
You'll go through a process that puts you in the center, and everything we do revolves around you. You'll be in control of everything at all times, and our builders will ensure all your needs and preferences are taken care of with the highest level of professionalism.
If you're interested in getting a quote from one of the best deck builder in Omaha, click here. If you want to reach us directly and discuss your upcoming project, call us at (402) 369-5724!