The Best Deck Installation In Omaha, NE
Ready to get your deck installation in Omaha? Work with the only pro that can do it properly!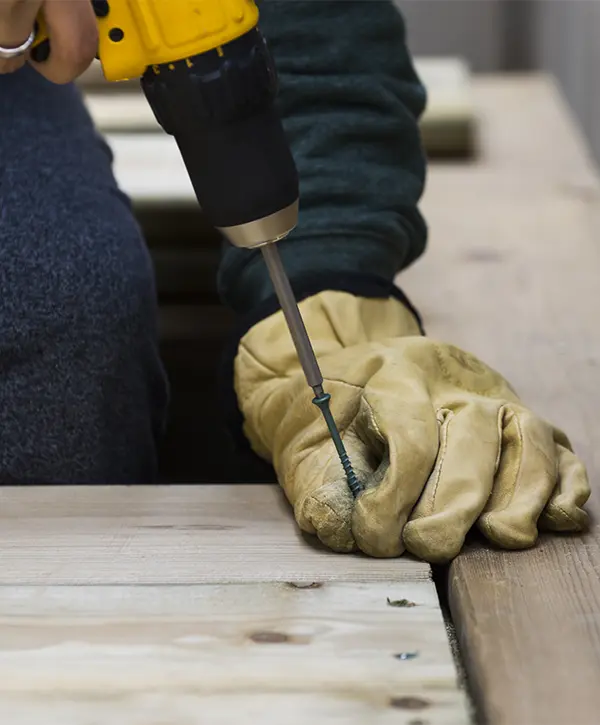 If your existing deck needs a quick and impactful upgrade, replacing the decking surface is one of the most feasible projects to start.
Deck installation in Omaha, NE, is at its peak with Deck Bros. With us, you're getting a high-quality decking installation at a fair price and in a record time. We focus on getting the job done quickly and efficiently so you can start enjoying your deck way sooner than you expected.
We bring a complete service that's guaranteed to leave you fully satisfied with our work!
Complete Deck Installation Services That Put Your First!
Although deck installation is not a major project that requires days of work and a large budget, we're just as committed to your project as you are! You'll get your new decking installed in the shortest time possible with a company that puts your needs first!
This is what makes Deck Bros your best choice:
Deck Installation From A Reliable Professional
Our aim at Deck Bros is to give you, the homeowner, a deck installation that enhances your outdoor space and transforms it into an oasis where you can relax anytime you need to.
Your needs and preferences become our #1 priority, and we're going the extra mile to ensure your decking is installed correctly and looks fantastic.
No matter the material you're going for, you'll receive in-depth insights about your deck's maintenance and how to enjoy it for many years. We're reliable carpenters that have been doing this for years, so you'll get the highest quality the industry has to offer!
Omaha Homeowners Love Their Deck Bros Upgrades!
They did a excellent job and the crew was professional. 
I live 2 hours from Omaha and they took the job without that being an issue. Our deck turned out beautiful. We have the best looking deck in town. I am so glad that we chose Deck Bros. 
 If you want quality go with Deck Bros! It will the best choice you make.
Can't say enough great things about Deck Bros! 
From the initial contact to the completion of my deck, Luan was always available and super responsive. He has a fantastic crew as well.
Deck Bros was hands down the most competitive with pricing. I couldn't be happier with how my deck turned out.
Get New Ideas For Your Deck Building Project In Omaha
Get some new ideas for your project or check out some of our work!
Types Of Decking You Can Get
There are a lot of materials that homeowners choose for their decking surfaces. From an inexpensive pressure-treated wood deck to an upscale teak deck, every material will bring something else to the table.
Let's see some of the most common decking materials in Omaha, NE.
Pressure-Treated Wood Deck Installation
Pressure-treated wood is one of the most popular decking materials mainly because of how affordable it is. You can get a pressure-treated deck for as low as $5k!
But besides the price, pressure-treated wood is favored among homeowners because of its natural look as well. Although it's treated to resist water damage and face the elements for a longer time, this type of wood has some drawbacks that you need to be aware of before you buy it.
Pressure-treated wood is a softwood, so it's more prone to scratches, damage, and water absorption. This type of decking won't last as long as a high-quality material, but you'll pay much less for it.
Having said that, keep in mind that you'll need to regularly seal and stain pressure-treated wood at least once every 2 – 3 years.
Pressure-treated wood decking materials cost between $15.00 to $24 per square foot, and its installation will be anywhere from $10 to $15 per square foot.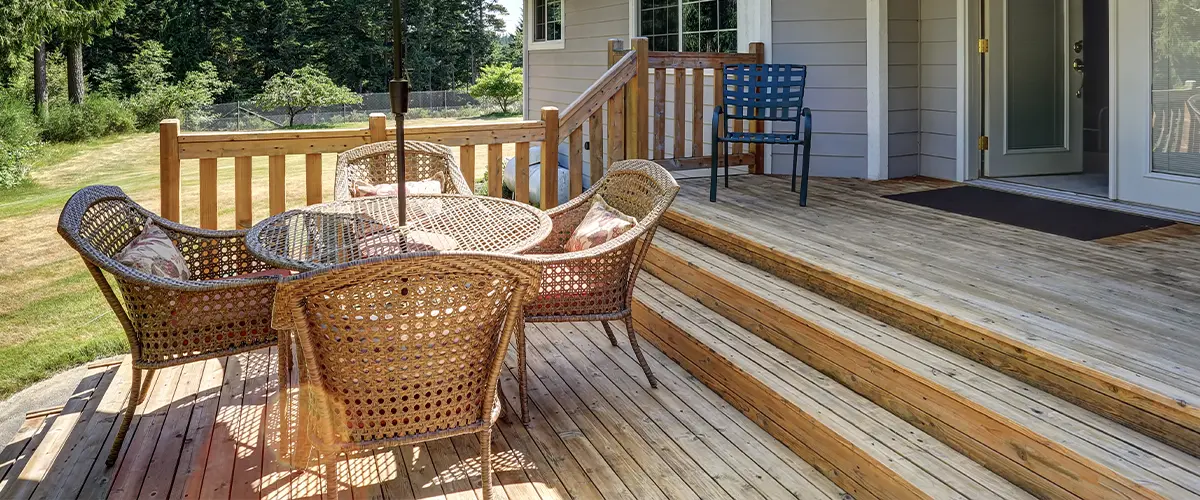 Cedar Wood Deck Installation
Cedar is the second most popular decking material mostly because of its amazing looks. This type of wood is naturally more resistant to water damage and rot, but in time, the elements will break the resistance of cedar.
It'll still require sealing and staining if you want to take advantage of its longevity and strengths, adding to the total cost in the long run. Depending on the sealant you'll use, the cedar color can turn into a yellow tint, giving it an old and weathered look.
Although a little bit more expensive than pressure-treated wood, cedar is totally worth its price.
Cedar decking materials cost between $25 to $30 per square foot, depending on the quality and size of the board. Installing cedar decking is anywhere between $15 to $20 per square foot.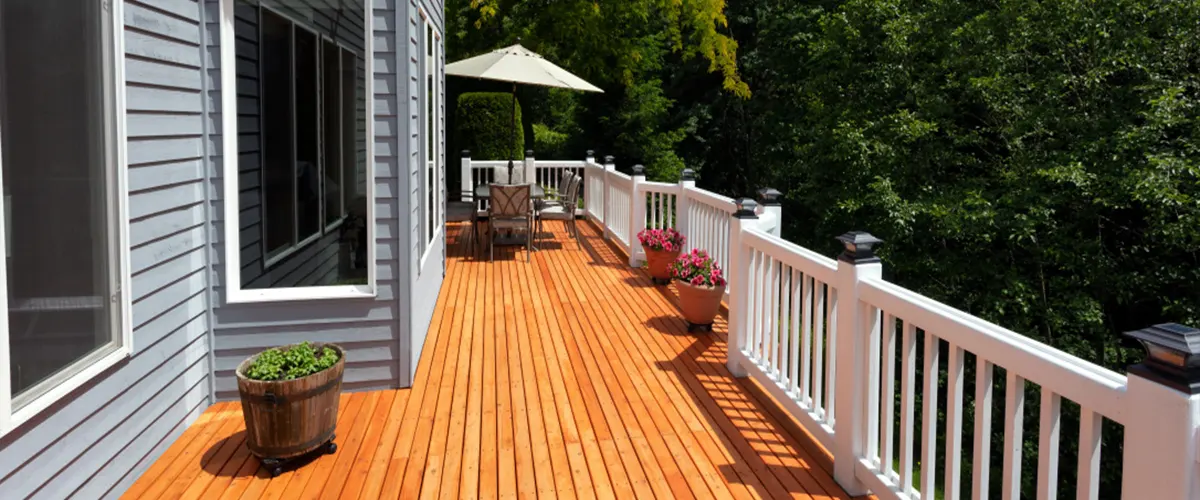 Redwood Deck Installation
Redwood is the third in order when it comes to popularity. This type of wood is famous for its beautiful color that gives your deck a unique and different vibe.
Redwood is naturally resistant to insects and decay and resists warping and splitting as well. Even so, this wood species still requires regular maintenance to ensure it's maximum longevity – up to 15-20 years.
The downside of redwood lumber is that it's very soft, so you can easily scratch or dent it. Despite this, it has a decent strength-to-weight ratio, and it's exceptionally stable (has very little shrinkage or seasonal movement.)
Redwood decking is priced much higher, and you'll pay between $30 to $35 for materials, and between $15 to $20 for installation.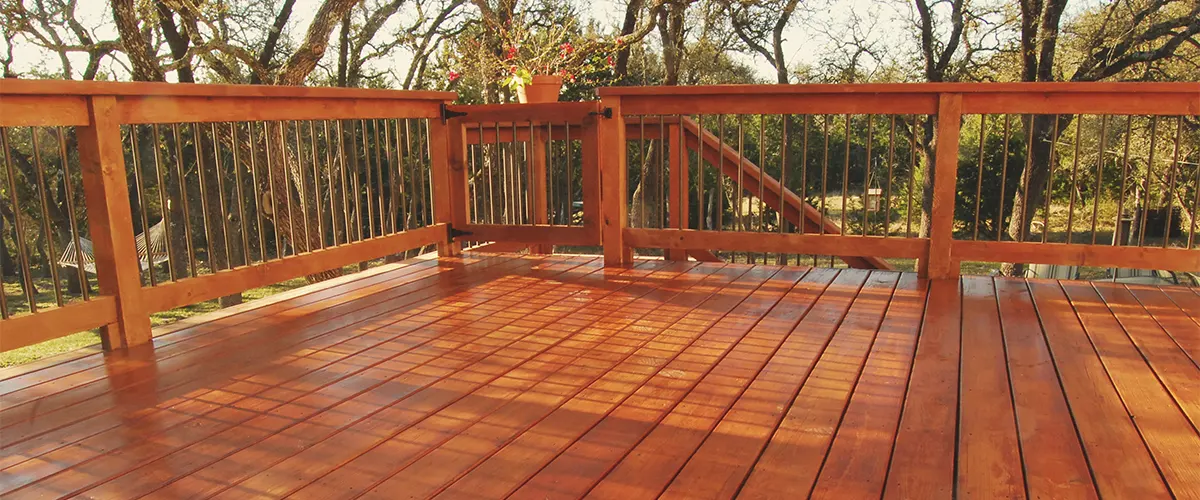 Hardwood Deck Installation
If you want to take your decking surface a step further, hardwood is all you need. Hardwoods like tigerwood, ipe, teak, cumaru, garapa, and the most expensive, but they'll give your outdoor space an elegant and luxurious vibe that your guests will love!
Besides their looks, hardwoods are also much more resistant to rot, scratches, decay, and weathering.
Ipe, for example, is tough, fire-resistant, scratch-resistant, slip-resistant, incredibly long-lasting, and has very good dimensional stability. So are Cumaru and Garapa woods.
Hardwoods are the most expensive type of decking materials, so don't be surprised when you hear their prices.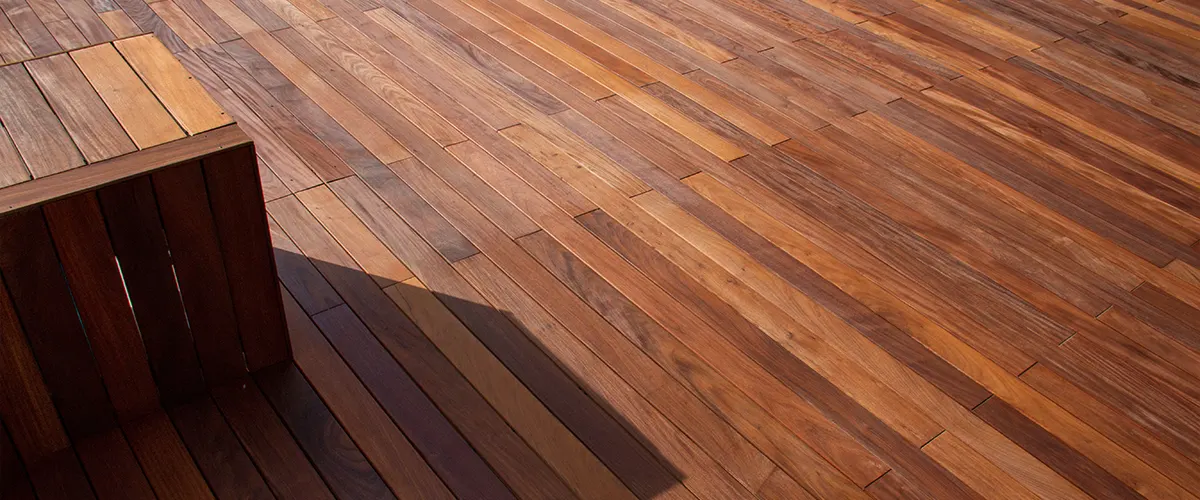 Composite Deck Installation
Many decking experts say that the best type of wood for decking is not even a natural wood. Composite wood decking is increasingly more popular among homeowners that want an outdoor space that's as maintenance-free as possible.
Composite and PVC decking are two options that are very close to that. In fact, a power wash once every year will be enough to keep it looking great and healthy.
Composite decking brands like Trex and TimberTech take pride in being more eco-friendly and made out of recycled materials. We like using both, but TimberTech has a polymer surface that gives it even better resistance against the elements.
Composite decking prices range from $29.00 to $31.00 per square foot for materials, and between $15 to $20 for its installation.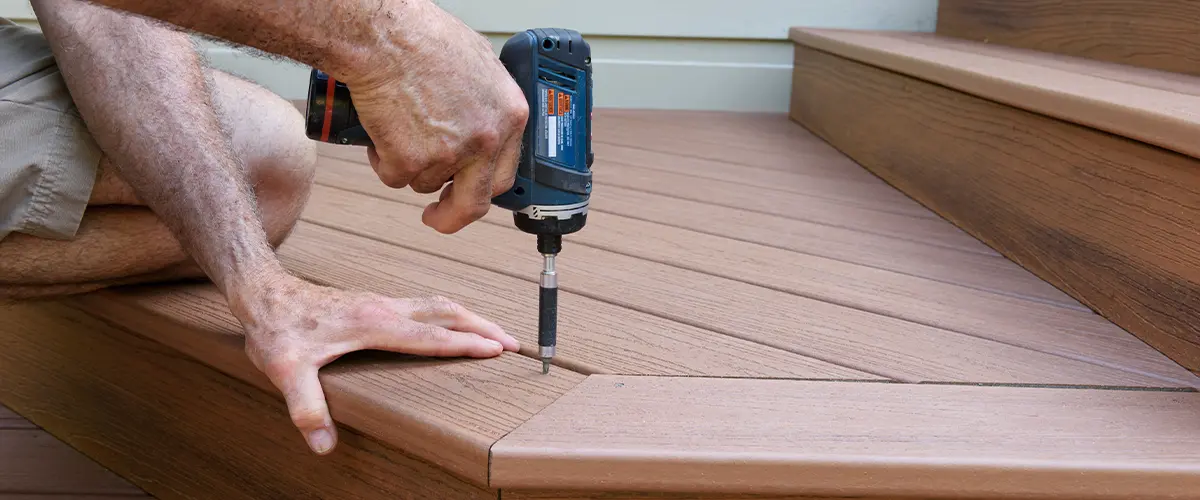 Deck Installation Is Now As Easy As It Gets!
Take full advantage of a quick process that delivers your deck in as quickly as 3 days! Everything we do is centered around you, your loved ones, and your satisfaction.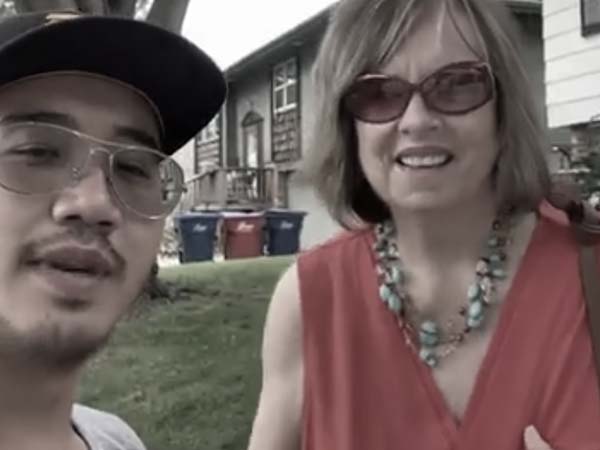 Contact us and we'll find the best plan to tackle your project.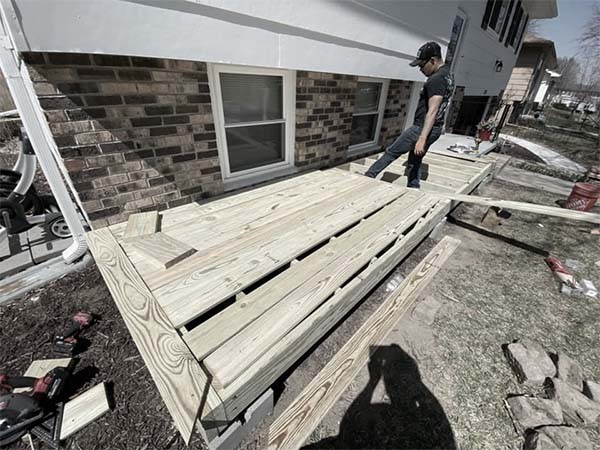 Watch us install your decking and get insights into what's happening.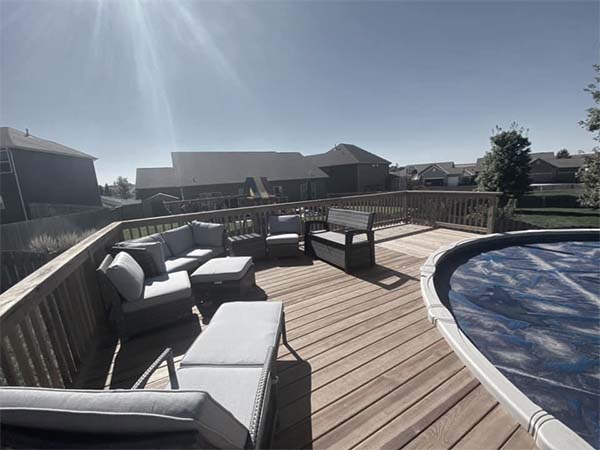 Plan your next barbecue! Your deck is up and running!
Frequently Asked Questions
Pressure-treated wood is a budget-friendly material that will allow you to build a deck at a sensible price. Lucky for you, here at Deck Bros we're experts in pressure-treated decks and we've been building them for years now!
With minimum experience in building decks, you might be able to do it. However, we're using techniques and tools that strengthen the deck, hide the nails, and ensure the decking boards won't move out of place. Besides, we have access to better prices on wood types and composite materials, and you can take advantage of that. With Deck Bros, we're making everything so easy and intuitive that you'll love getting your deck installation in Omaha with a pro.
A 12×12 deck installation in Omaha, NE, will cost around $3k if it's done with pressure-treated lumber. If it's composite decking, it'll be around $5k. If your deck also has a set of stairs, the price will increase.
Ready To Enjoy A Professional Deck Installation In Omaha, NE?
Omaha homeowners deserve a deck installer that takes full responsibility for their deck. At Deck Bros, we're making sure your deck is safe and 100% functional. We leave nothing behind and take care of every little detail to ensure your full satisfaction.
So if you want a complete deck installation service that revolves around your needs and wants, we've got you covered!
Work with Deck Bros Omaha and enjoy:
Get A Reliable Deck Installation In Omaha From A Local Pro