The 5 Best Deck Repair Companies In Omaha, NE
Looking for a professional deck repair in Omaha, NE?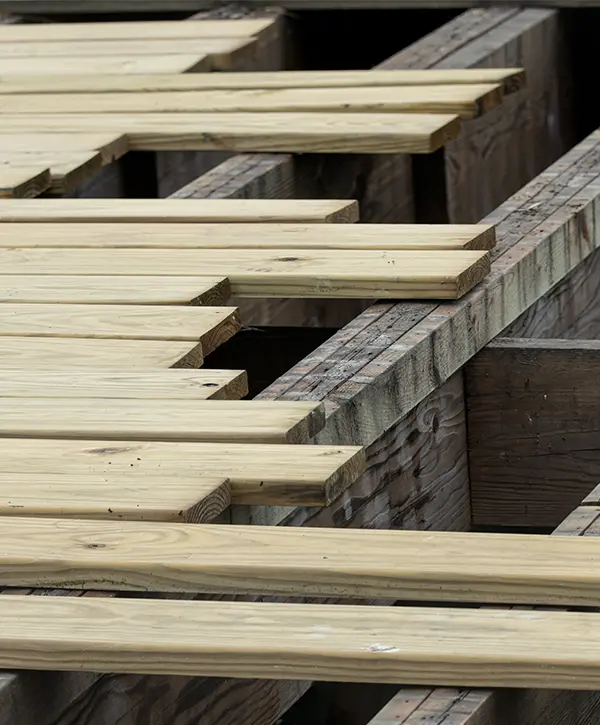 Deck Bros is one of the top-rated deck repair companies in Omaha, but we're not the only one trying to get on your project and deliver you an efficient and high-quality deck repair.
We view our competitors as allies. We collaborate on knowledge, trends in materials and prices, construction regulations, and more to uncover the best solutions available out there.
While many contractors fail to deliver on their promises, there are others that will make your deck repair project in Omaha completely worth it.
Today, we'll give you an unbiased opinion of the best 5 deck repair companies in Omaha.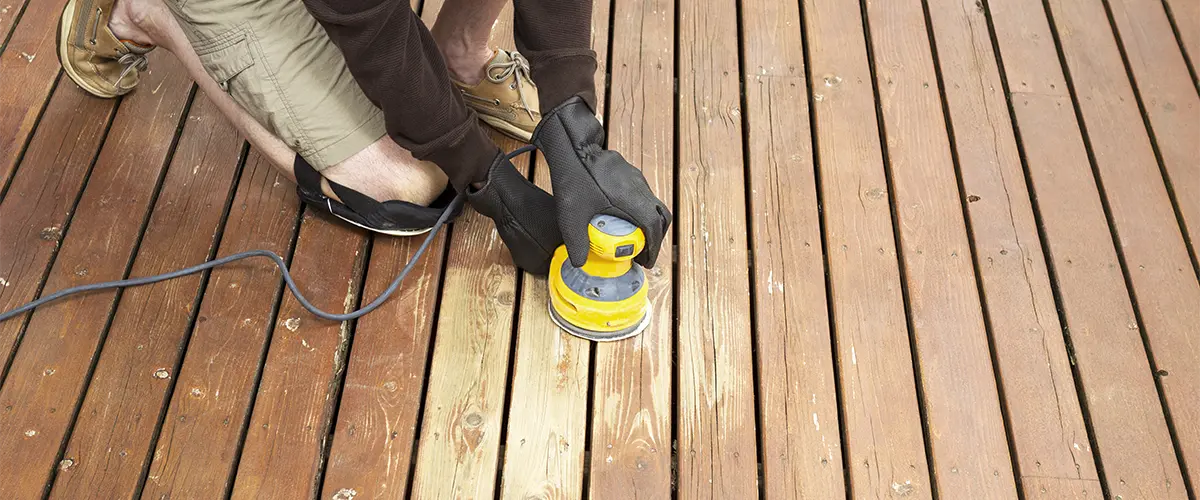 1. Starting With Deck Bros
At Deck Bros, we're dedicated to improving the deck building and deck repair industry!
With us, you're getting a reliable team of carpenters that have been building decks forever. We know the ins and outs of the decking industry, and we can guarantee you a top-notch deck repair that'll make your outdoor space work at full capacity again!
You'll enjoy our designers and architects every step of the way, and you'll get the most cost-effective solutions to fix your deck.
We work with high-quality materials from brands like Trex, TimberTech, Azek, Westbury, Fortress Building Products, and more!
With Deck Bros, you're getting:
Make Your Deck Repair Go Easy
If you're looking for a deck that will last you a lifetime and is 100% safe, look no further than Deck Bros Omaha. You'll get the best deck repair price and a deck that looks brand new.
Our process is explicitly designed to make your deck repair project as smooth and efficient as possible. We'll go through all of your options together, and we'll help you stay within a reasonable budget.
We've been highly successful for homeowners all over Omaha, and it shows!
Here's what your neighbors are saying about working with us!
Here's what your neighbors are saying about working with us!
Quick call turned into a quick 10×10 above ground pool deck. Luan was professional and energetic and kept us in the loop. Highly recommend.
The owner was very responsive, crew talented, and work done to last a long time. Work was completed on time and project started quickly.
We offer professional deck repair services for homeowners in and around Omaha! If you want the best decking company for your project, click the button below and talk with us!
With their commitment to professionalism and respect for clients, Travis and Shelley of Forsman's Finest Decks provide exquisite works of art crafted with the highest quality materials.
At its core, this company values clear communication as a fundamental cornerstone in all aspects – from the design process to delivery.
Travis' interest in woodworking began at the tender age of 14, and today more than two decades later, he's still engrossed in this sector. Eventually, he was able to make his dream become a reality back in 2018. What makes Forsman's exceptional is its outstanding customer experience that Shelley ensures from start to finish.
Forsman's Finest is making a huge difference in the deck building and repair industry in Omaha. Clearly, they're a company worth getting a quote from for your next deck repair in Omaha.
"To the Forsmans, it's not just a business. It's a way of life."
Cannot say enough amazing things about Forsman's Finest Decks! My townhome came with a rooftop deck that had an extremely inconvenient grassy patch that took up 80% of the deck space. Travis and his team were able to find the same deck pavers and get the project done in a single day. Travis was extremely responsive and kept me updated frequently about materials and timing of my project. I couldn't be happier about my new deck and choosing Forsman's Finest to get the job done.
3. Decks, Decks & And More Decks
For over four decades, Decks, Decks & And More Decks has been transforming outdoor spaces throughout Omaha, Nebraska with their signature composite and PVC decks. Since 1980 they have specialized in creating gorgeous backyard retreats that are sure to stand the test of time.
With uncompromising skill and attention to detail, they're great at transforming any space – from a minor repair job to full-scale deck construction. Their unique approach is based on their creativity and problem-solving capabilities.
They're a family-owned and operated business, and you can visit their showroom in Omaha to test samples and talk with them directly.
This company has been featured locally and nationally in Professional Deck Builder Magazine, Deck World Magazine, and Omaha Builder Magazine.
Our deck was literally falling apart. When we researched companies to replace it, Decks, Decks, & More Decks by far had the best reputation. They did not disappoint. This thing is so sturdy we could park a car on it. Beautiful and perfectly level, we can now enjoy our back yard again without worrying about anything falling off. They even added an extra step to make each one slightly shorter so the dogs could navigate them more easily!
Since its inception in 2017, Deck Dude has come to understand the paramount importance of specialization within the contracting industry. It is simply not possible for one entity to serve as a handyman, general contractor, window company, and deck builder at once.
Deck Dude specializes in building and preparing decks. They take pride in knowing the deck building codes like the back of their hands, ensuring you're receiving a safe and high-quality deck.
Their portfolio is packed with low-maintenance composite decks, beautiful cedar decks, or the more affordable option, pressure-treated wood decks.
Deck Dudes did a fantastic job on our replacement project. They were prompt to respond, provided great communication throughout the entire process and were easy to work with. Would highly recommend them to others.
For over two decades, Hunt Home Remodeling has proudly served the Omaha and Bennington communities in Nebraska with custom decks that are designed to accommodate your individual needs. They specialize in deck design, installation, and repair services so you can trust them to create a stunning outdoor space for years of enjoyment.
The company has been recognized by HomeAdvisor for its quality craftsmanship five years in a row, making them an excellent option for most deck construction projects.
They work with bonded and insured tradesmen, guaranteeing all of their work.
Jim & his crew removed our old wood deck and replaced it with composite. Jim exceeded our expectations in respect to timeliness, value, attention to detail, and quality of the end product. If you are looking for deck construction, look no further! We could not be happier with our new deck!
While many deck repair companies in Omaha are great at what they do, you'd rather choose someone who completely understands you and matches your needs.
Maybe you want a showroom, a company that designs your deck, or a company that delivers exceptional customer service. You can rarely get all of them, but you can boost your chances with Deck Bros.
With us, you'll go through a process that puts you in the center, and everything we do revolves around you. We offer 3D renderings of your new space, quality craftsmanship, and top-notch support every step of the way.
You'll be in control of your deck repair project at all times, and our builders will ensure all your needs and preferences are taken care of with the highest level of professionalism.
If you're interested in getting a quote from one of the best deck repair companies in Omaha, click here. Or call us directly at (402) 369-5724 and let's talk!