The 5 Best Deck Builders In Papillion
Here are the best deck building companies in Papillion! Choose the best fit for your project now!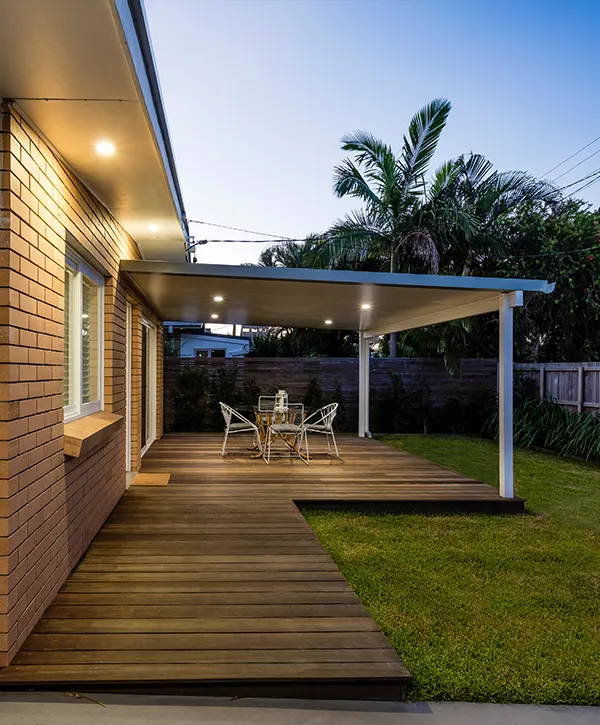 Deck Bros is one of the top-rated deck builders in Papillion, but we're not the only one trying to get on your project and deliver you a great deck.
We see our competition as our friends. We share knowledge, information, changes in materials, prices, and building codes, and also talk about what projects are they working on.
We know the underdogs that overdeliver and offer a high-quality deck, and we also know the big players that choose to call it a day before their work is finished.
Today, we'll give you an unbiased opinion of the best 5 deck building companies in Papillion.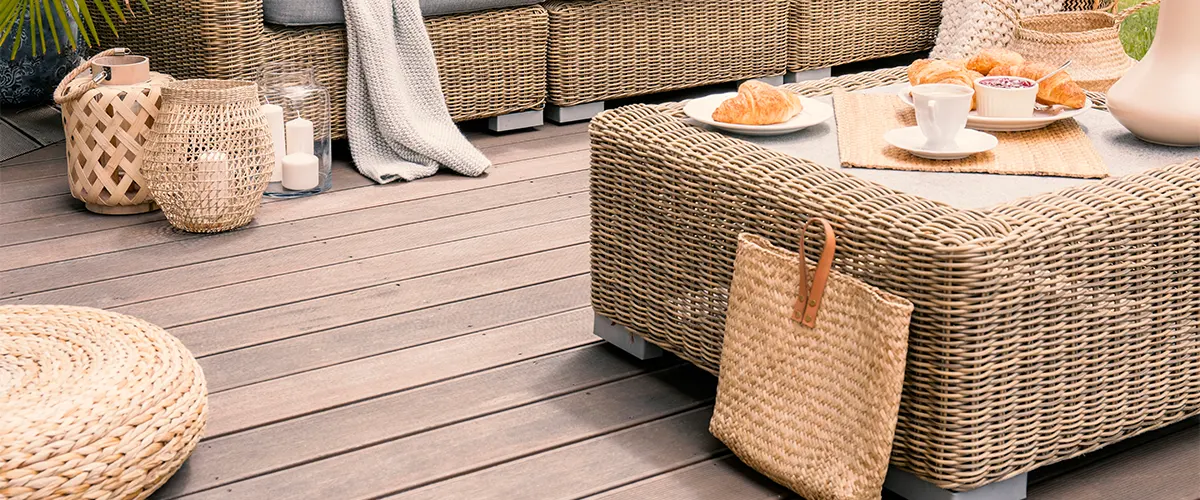 1. Starting With Deck Bros
At Deck Bros, we're dedicated to changing the deck building industry for the better.
We believe that decks should be a relaxing and safe outdoor space for homeowners and not a structure that puts your life at risk any time you step outside. That's why we only use the highest quality materials and the latest construction techniques in all of our projects.
If you're looking for a deck that will last you a lifetime and will be 100% safe, look no further than Deck Bros Papillion. You'll get the best deck building price for an addition that'll make all your neighbors want one themselves.
Our process is designed specifically to make your deck building or repair project as smooth and efficient as possible. Our experienced builders will guide you through all your options, so you'll make an informed decision based on your needs and wants.
Here's what your neighbors are saying about working with us!
Here's what your neighbors are saying about working with us!
We hired Deck Bros to remove our old/failing deck and install a new one – and we couldn't be happier. The crew took great pride in their work and treated our project as if it were their own.
Daniel was the lead carpenter and he is clearly a man with great integrity. Super nice, easy to communicate with, and very transparent. 
Excellent service is hard to come by these days and the work this crew did completely exceeded our expectations. We would recommend them to anyone looking to have a new deck installed, without hesitation. 
Thank you very much Deck Bros! We are extremely grateful for your hard work and commitment to customer satisfaction.
My family and I have been renovating our home for the last two years and have used many local companies. 
Deck Bros was hands down the best! The quality of work, attention to detail, and communication with my husband and me throughout the project were second to none. 
The workers were meticulous and did beautiful work on my back deck and front porch. 
Luan (the owner) was very responsive to our questions and was always checking in on the project to ensure we were satisfied. 
Highly recommend using Deck Bros!
Forsman's Finest Decks are extensive, beautiful, and made out of the highest quality materials. The business is run by Travis and his wife Shelley who place importance on being professional as well as respecting their customers. Communication is also key in their company structure.
Travis' passion for woodworking started when he was just 14 years old, and now more than two decades later, he is still in the building industry. In 2018, Travis finally realized his dream of starting Forsman's Finest with a little help from his wife Shelley. What sets Forsman's apart is the wonderful customer service experience that Shelley provides every step of the way.
Papillion area contractors want to make a difference in how homeowners feel about them, and they're doing great so far. But their main goal is to ensure that every customer has a positive experience – one where they are heard, understood, and taken care of.
"To the Forsman's, it's not just a business. It's a way of life."
Travis and his team were so great. They met with me and talked about ideas and helped my vision come to life. I love the extra space we now have. The deck they built is so wonderful. A great group people.
Our deck is beautiful, and the craftsmanship is top notch. Our deck included a wheelchair ramp, and they made sure that it was done right. The Forsman team was very professional. Nothing but good things to say!
3. Decks, Decks & And More Decks
Decks, Decks & And More Decks specializes in composite and PVC decks since 1980. For over 40 years now, they've been adding beauty to backyards all over Omaha, Nebraska.
They provide superior craftsmanship, in-depth problem-solving, and creativity to any project, whether it's a modest replacement or large-scale deck construction.
They're a family-owned and operated business, and you can visit their showroom in Omaha to test samples and talk with them directly.
This company has been featured locally and nationally in Professional Deck Builder Magazine, Deck World Magazine, and Omaha Builder Magazine.
We had a great experience. It was fast service, exactly as advertised and quality work. 
The old deck was removed quickly and the new deck attach the next day. They did a great job. No concerns.
Decks, Decks & More Decks was professional start to finish. Our team was helpful, friendly, professional and answered all our questions. We are pleased with their service and the final product is exceptional. 
 Best deck ever; happy to recommend! Thank you, Decks, Decks & More Decks!
Hardscape Contractors offers affordable custom decks to transform any Omaha backyard into an awe-inspiring functional extension of your home or business.
Their professional deck services allow you to choose deck designs and materials from the top brands in decking materials at a price that doesn't break the bank. They work hand in hand with you to create a deck design that'll meet your changing needs.
Hardscape Contractors, however, doesn't necessarily specialize in decks. As their name suggests, their area of expertise is hardscaping as a whole, so they can build anything from a concrete driveway to a wooden gazebo.
We had them install a paver patio. Also took up the sod and used garden bricks to outline a large flower garden. 
 The workers are first rate, very friendly and cleaned up afterwards. First rate company and first rate work.
The team at Hardscape have been great to work with – very professional and knowledgeable! 
They designed and installed landscaping, several trees, rock work, two dry creek beds, and a raised garden area. The design team, project manager and installation crew were great! I would highly recommend giving Hardscape Contractors!
5. Concept Decks & Basements
Concept Decks & Basements used to be a remodeling company that would build a home from start to finish.
Now, times have changed and they realized that they could provide an ever better experience to homeowners if they streamlined the number of construction services.
As a result, they started focusing on just two services.
Deck building and basement finishing are the two types of projects they were passionate about. They knew they could maintain and even improve the standard of their craftsmanship so they kept at it.
Today, Concept Decks & Basements is one of Papillion favorites when it comes to decks and basements.
They did an amazing job on my deck. The work was done quickly and the quality is outstanding. I still get compliments today. Couldn't have found a better company to do the work.
Fantastic work!! Well experienced to adjust for the hidden variables and the challenges of the weather.
Although all of these deck construction companies are excellent to work with for your future project in Papillion, it's essential to realize that each company has unique selling points.
While Decks, Decks & And More Decks have their own showroom, here at Deck Bros we take pride in delivering some of the fastest decks in Papillion. And while Hardscape Contractors can uplift the entire vibe of your backyard, what you're interested in is a great deck builder that knows the ins and outs of the trade like the back of his hand.
While many differ in quality and reliability, the best deck builder in Papillion is the one that makes you feel at ease and comfortable during your project.
At Deck Bros, you'll go through a process that puts you in the center, and everything we do revolves around you. You'll be in control of everything at all times, and our builders will ensure all your needs and preferences are taken care of with the highest level of professionalism.