The Best Deck Installation In Papillion, NE
Ready to get your deck installation in Papillion? Work with the only pro that can do it properly!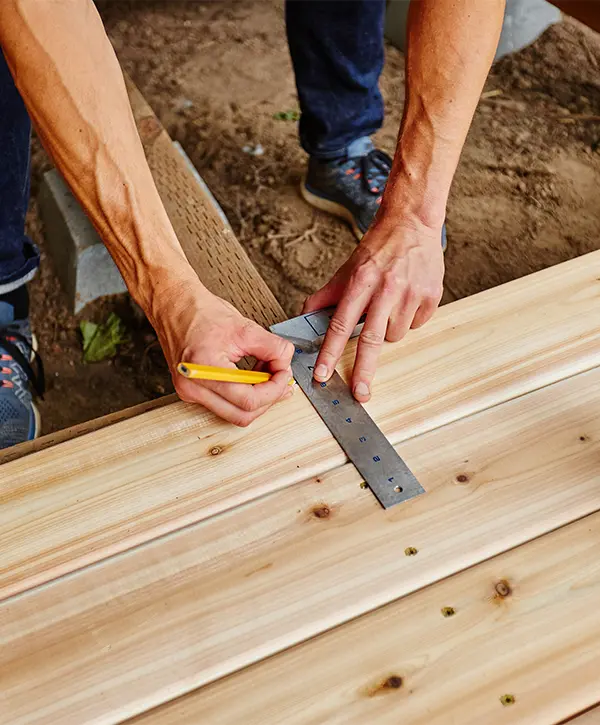 If you're seeking a simple and effective way to upgrade your existing deck, replacing the decking surface might be the best option available.
When the deck framing is still reliable and doesn't need any repair, a deck installation can enhance the look of your outdoor space and make it seem newer. With us, you can achieve all these with a quick and intuitive deck installation process that puts little to no effort on you or your loved ones.
We're giving you a service that no other contractor in Papillion, NE, offers!
Get Your Reliable Deck Installation From Deck Bros Papillion!
No matter the size of your deck installation project, we're as devoted to it as you are! We'll strive to get your new decking up and running in record time with a team that puts your satisfaction first! You can rest assured knowing that your needs and wants remain a priority.
This is what makes Deck Bros your best choice:
Enhance Your Outdoor's Curb Appeal With A Superior Deck Installation
At Deck Bros, we strive to give you a deck installation that not only magnifies the beauty of your outdoor space but also creates an oasis where you can take some time for yourself.
We prioritize your needs and desires above all else, going the distance to ensure that your decking is installed correctly and looks nothing short of impressive.
You'll get detailed information on maintaining your deck properly right from your local pros. We have extensive experience in carpentry, so you'll get to enjoy a world-class deck installation, along with a complete service that keeps the stress and effort to a minimum.
Your Neighbors In Papillion Love Their New Decking Surfaces!
They did a excellent job and the crew was professional. 
I live 2 hours from Omaha and they took the job without that being an issue. Our deck turned out beautiful. We have the best looking deck in town. I am so glad that we chose Deck Bros. 
 If you want quality go with Deck Bros! It will the best choice you make.
Can't say enough great things about Deck Bros! 
From the initial contact to the completion of my deck, Luan was always available and super responsive. He has a fantastic crew as well.
Deck Bros was hands down the most competitive with pricing. I couldn't be happier with how my deck turned out.
Get New Ideas For Your Deck Building Project In Papillion
Get some new ideas for your project or check out some of our work!
Types Of Decking You Can Get
Homeowners have a wealth of choices when it comes to selecting materials for their decking surfaces. Whether you opt for an economical pressure-treated wood deck or want to splurge on a luxurious teak wood, each material offers something distinct and different.
Let's see some of the most common decking materials in Papillion, NE.
Pressure-Treated Wood Deck Installation
Pressure-treated wood is the most cost-effective option for building a deck, making it one of the top choices among homeowners. In fact, you can build an entire pressure-treated deck for as little as $8K and enjoy its long-term benefits!
In addition to its affordability, pressure-treated wood has a natural aesthetic that homeowners appreciate. The treated timber is designed with longevity in mind, but it's essential to understand its drawbacks too.
Pressure-treated wood is a softwood that can easily be scratched, damaged, and absorb water, thereby reducing its lifespan compared to higher-quality materials. Short-term, you'll receive more value for your money as it won't cost much. In the long term, however, you'll need to stain and seal PT wood at least once every 2 – 3 years, increasing the overall cost of this material.
Pressure-treated wood decking materials cost between $15.00 to $24 per square foot, and its installation will be anywhere from $10 to $15 per square foot.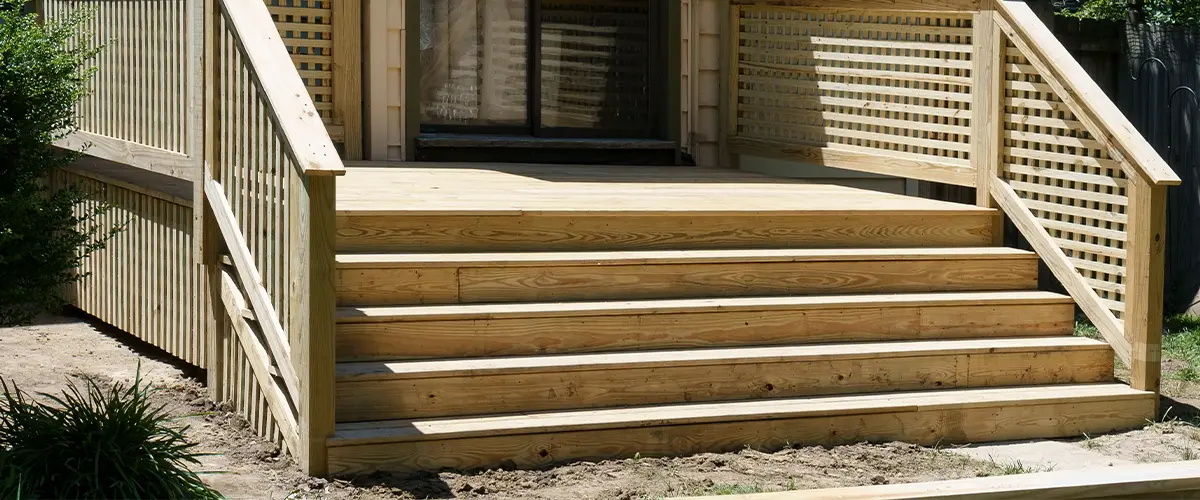 Cedar Wood Deck Installation
Bask in the aesthetic beauty of cedar decks, as it is one of the most-loved materials for outdoor spaces due to its distinctive look.
This wood species has an innate ability to fight against water damage and rot. Eventually, even cedar will give way after years exposed to these conditions, but regular treatment will ensure it reaches its peak performance and last up to 30 years!
To take full advantage of cedar's longevity and strength, treating it will add to the overall cost over time. Depending on your sealant choice, its color can shift from a vibrant hue to an aged yellowish tone — giving off a weathered aesthetic.
Cedar decking boards come in a broad range of prices, starting at $25 and reaching up to $30 per square foot depending on the size and quality. Installation costs tend to be slightly higher than pressure-treated wood, ranging from $15-$20 per square foot.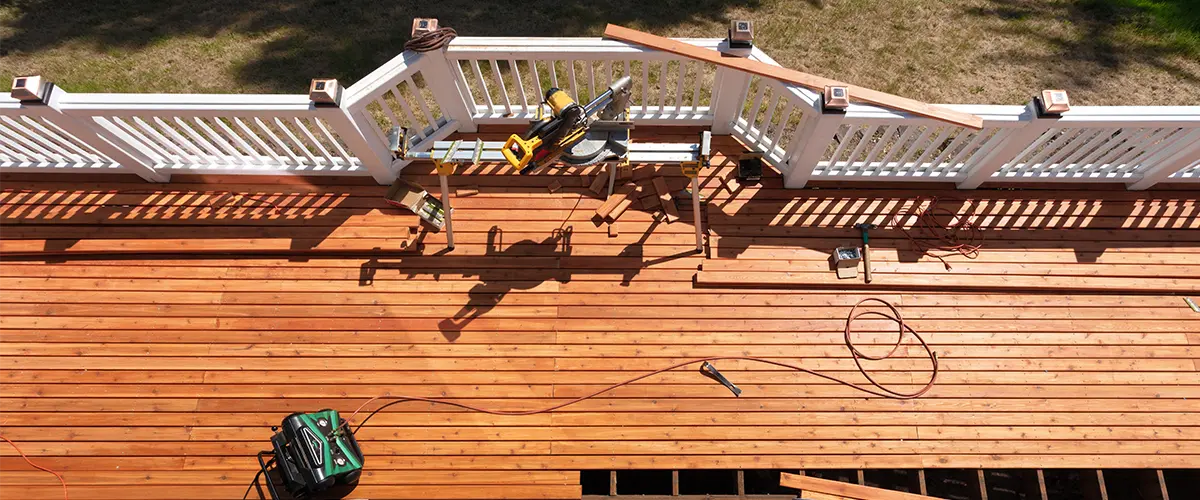 Redwood Deck Installation
When it comes to recognition, Redwood is third in line. This type of timber boasts an exquisite hue that imparts a stunning atmospheric shift to your outdoor decking.
Redwood is widely regarded for its natural durability and resistance to insects, decay, warping, and splitting. But even with all of these inherent qualities, it's still wise to maintain redwood regularly in order to extend its lifespan up to a maximum of 15-20 years!
Despite its softness and vulnerability to scratches or dents, redwood lumber is an ideal choice due to the great strength-to-weight ratio it provides, along with its stability – meaning very little shrinkage or seasonal movement.
When it comes to the cost of Redwood decking, expect high prices – materials alone can range between $30 and $35 per square foot, with installation costing an additional $15-20.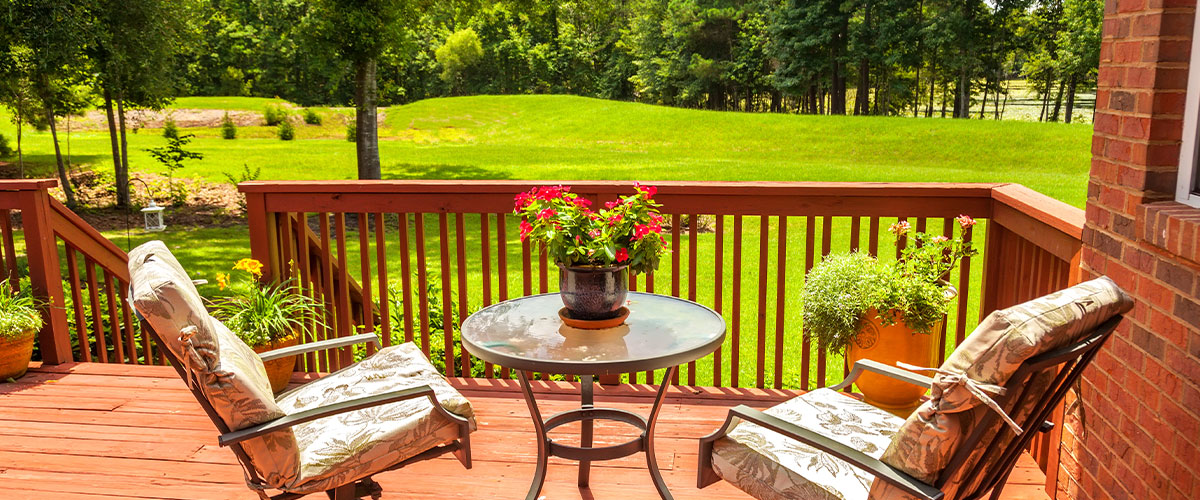 Hardwood Deck Installation
For a luxuriously stylish outdoor atmosphere, hardwood decking is your answer! Tigerwood, ipe, teak, cumaru and garapa are not only aesthetically pleasing but also come with an incredible price tag- making them the perfect choice for creating an exquisite entertaining space. Your guests will be wowed by the beautiful look that hardwoods provide.
Not only are hardwoods pleasing to the eye, but they are also more durable than other materials when it comes to resisting rot, scratches, decay, and weathering.
Ipe, Cumaru, and Garapa woods are all incredibly resilient; they are tough, fire-resistant, scratch-proof, and slip-resistant. Additionally, these woods boast exceptional longevity and impressive dimensional stability.
Be prepared for the lofty price tag of hardwood decking materials, as they are known to be some of the most expensive options on the market.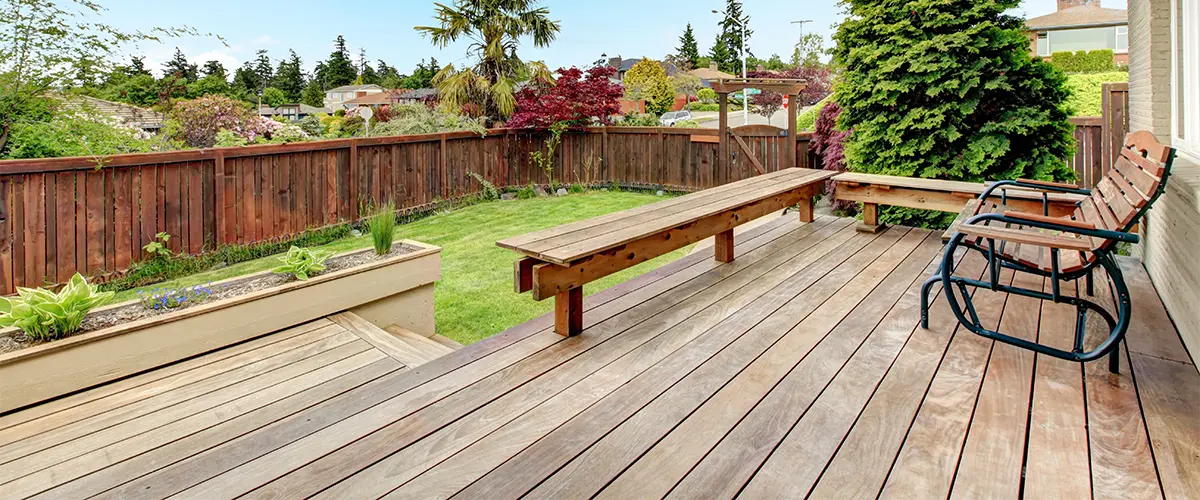 Composite Deck Installation
Homeowners who desire an outdoor area with minimal maintenance are increasingly opting for composite wood decking rather than traditional natural woods. According to numerous decking specialists, this is the best choice of material for those looking to create a beautiful and long-lasting space.
Composite and PVC decking are two options that are very close to that. In fact, a power wash once every year will be enough to keep it looking great and healthy.
When it comes to composite decking, Trex and TimberTech are unparalleled in their commitment to sustainability and renewable materials. We enjoy using both brands for our projects but if you're looking for optimal protection from the elements, then opt for TimberTech's polymer surface that offers superior resistance.
Composite decking prices range from $29.00 to $31.00 per square foot for materials, and between $15 to $20 for its installation.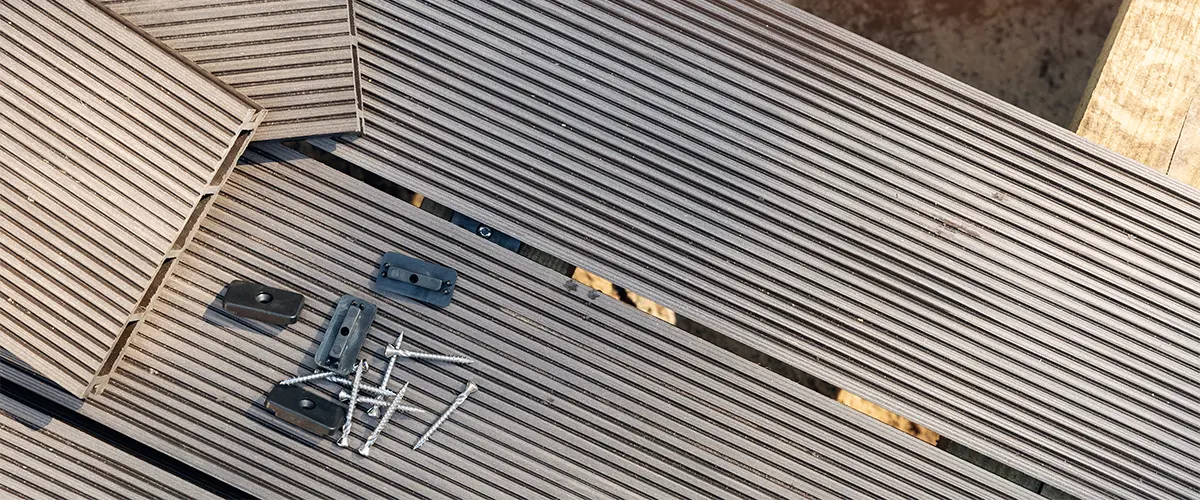 Deck Installation Is Now As Easy As It Gets!
Take full advantage of a quick process that delivers your deck in as quickly as 3 days! Everything we do is centered around you, your loved ones, and your satisfaction.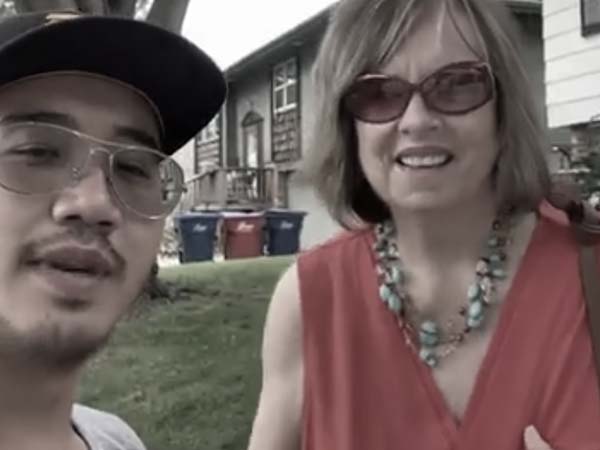 Contact us and we'll find the best plan to tackle your project.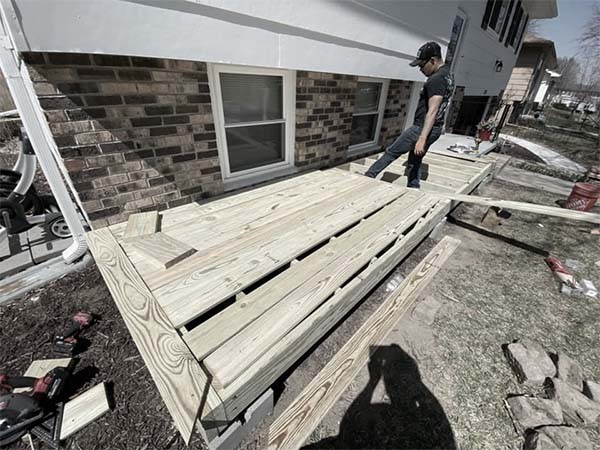 Watch us install your decking and get insights into what's happening.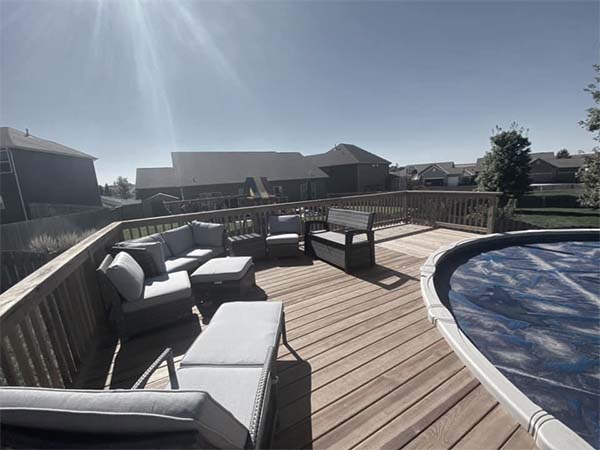 Plan your next barbecue! Your deck is up and running!
Frequently Asked Questions
If you're looking to build a deck without breaking the bank, pressure-treated wood is certainly your best option. Here at Deck Bros., we have extensive experience in constructing such decks and are proud of our ability to offer them at an economical price!
There are several mistakes we see on decking installed by homeowners. For starters, many of the boards are installed against the grain texture. Then, the decking boards are not straight and equally cut at the edges. The nails and screws remain visible as well, ruining the look of a rather beautiful wood species.
So while you can install the decking yourself, working with a pro saves you from these little mistakes that can ruin the looks of your deck. If you're a homeowner in Papillion, Deck Bros can take on your deck installation project and give you a top-quality result.
For those based in Papillion, NE, constructing a 12×12 deck made with pressure-treated lumber can cost around $3k. However, if you choose to use composite decking instead, the price would increase up to approximately $5k – and this does not include additional costs for any stairs that may be required for the project.
Get A World-Class Deck Installation Service In Papillion, NE
Papillion homeowners can trust Deck Bros to deliver a deck they can be proud of. We take complete ownership of your project, ensuring every detail is attended to and that the final product is secure and completely usable.
Our commitment to excellence ensures your satisfaction, now and in the future. Your needs and wants become our #1 priority, and we go the extra mile to see you happy with your end product.
Work with Deck Bros Papillion and enjoy:
Get A Reliable Deck Installation In Papillion From A Local Pro