The 5 Best Deck Repair Companies In Papillion, NE
Ready to get a professional deck repair contractor in Papillion?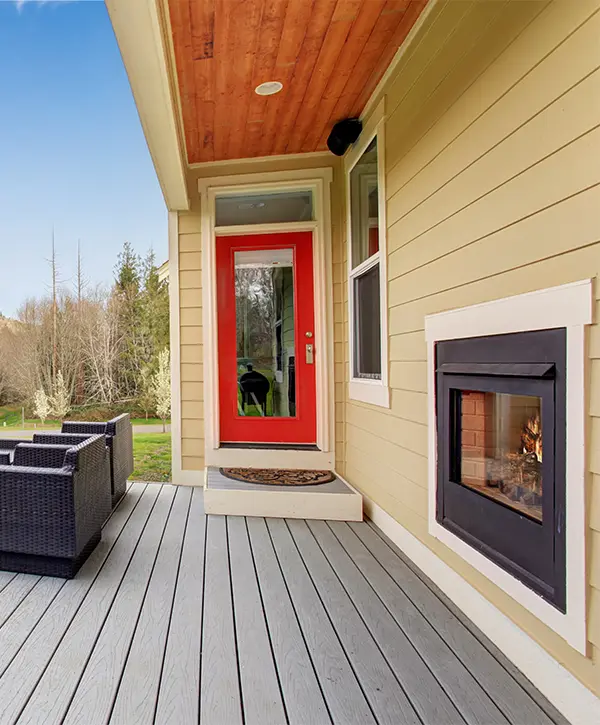 If you think it's time to repair your deck and prepare it for the upcoming season, you're right! However, you'll want to look into the best deck repair companies in Papillion and make sure you're hiring the best fit.
There's a fair share of contractors that deserve your project, but there are countless so-called deck builders that are not worth your money.
Here is our unbiased top of the best 5 deck repair companies in Papillion!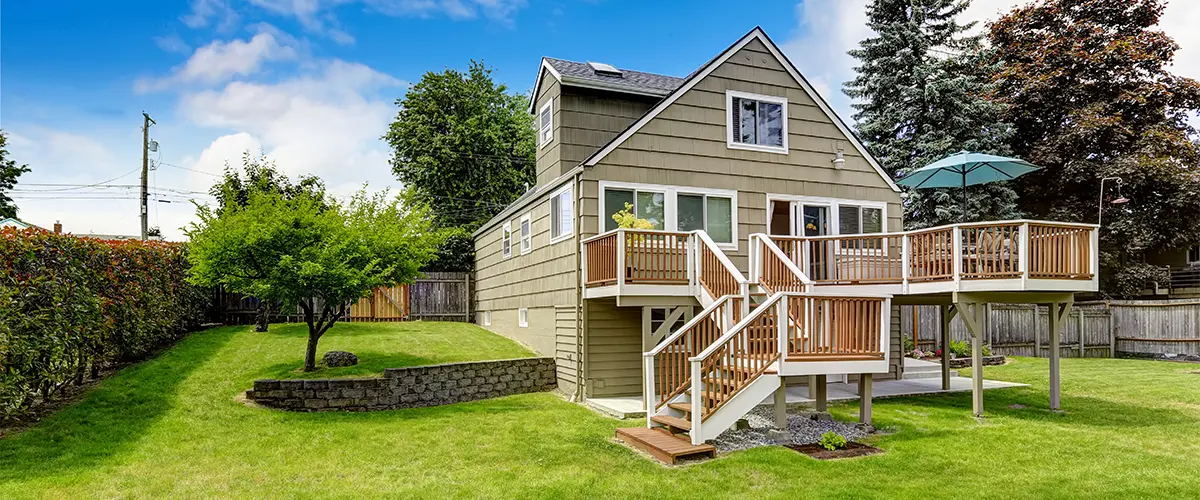 1. Starting With Deck Bros
Deck Bros has been providing homeowners like you with quality repairs and deck constructions for several years now. We've built a reputation for professionalism and efficiency, and we're working hard to keep it.
We're one of the best deck repair companies in Papillion for good reasons. But what wins our customer's hearts is usually the in-depth deck inspection, our pricing transparency, and our high-quality repairs.
With us, you'll make your deck feel safe and work properly again to entertain your guests without worrying about your safety.
With Deck Bros, you're getting:
Choose Comfort For Your Next Project
Our way of doing things is not just easier, but more efficient than how others do it. We designed our process specifically to make your deck repair project as smooth and efficient as possible.
You'll get an in-depth deck inspection, reasonable pricing quotes, a quick repair, and a quality product. We work with high-quality brands like Westbury, Fortress Building Products, and TimberTech decking, so you're ensured the highest standard in the deck repair industry.
Here's what your neighbors are saying about working with us!
Here's what your neighbors are saying about working with us!
Quick call turned into a quick 10×10 above ground pool deck. Luan was professional and energetic and kept us in the loop. Highly recommend.
The owner was very responsive, crew talented, and work done to last a long time. Work was completed on time and project started quickly.
We offer professional deck repair services for homeowners in and around Papillion! If you're looking to get the best decking company on your project, click the button below and talk with us!
2. Decks, Decks & And More Decks
For over four decades, Decks, Decks & And More Decks has been transforming Omaha into a picturesque paradise with composite and PVC decks. Established in 1980, they have distinctively imprinted their mark on the beauty of Nebraska since then.
Their unparalleled craftsmanship, problem-solving abilities, and creative flair make them the ideal choice for any project–whether it be a small repair or complex deck construction.
As a family-run business, their inviting showroom in Omaha offers you the opportunity to sample and talk with them directly about their products.
This company has been featured locally and nationally in Professional Deck Builder Magazine, Deck World Magazine, and Omaha Builder Magazine.
We had a great experience. It was fast service, exactly as advertised and quality work. The old deck was removed quickly and the new deck attach the next day. They did a great job. No concerns.
Hardscape Contractors offers affordable custom decks to transform any Omaha backyard into an awe-inspiring functional extension of your home or business.
Their professional deck services allow you to choose deck designs and materials from the top brands in decking materials at a price that doesn't break the bank. They work hand in hand with you to create a deck design that'll meet your changing needs.
Hardscape Contractors, however, doesn't necessarily specialize in decks. As their name suggests, their area of expertise is hardscaping as a whole, so they can build anything from a concrete driveway to a wooden gazebo.
Hardscape Contractor's installed a pool for us. We were swimming and enjoying our outdoor living space in just under four weeks. Very professional, High-quality, attention to detail, and can definitely accommodate a tight schedule. I highly recommend Hardscape.
Russell Finch is the owner of Two Timbers. He grew up learning the right way to do things from his father and grandfather, focusing on honesty, integrity, craftsmanship, and hard work.
The company is run by Russel (the owner) and Travis Finch (the project manager). With them, you have the guarantee that your project will be done right and in a timely manner.
They offer covered decks, patios, docks, railing installation, and bigger outdoor space constructions. They work with pressure-treated wood, cedar, and composite decking, and can advise on any other type of material you're thinking about.
I can't say enough how great these guys are. From beginning to the end. I said build me a new deck and left it at that. My wife was in tears at how great it looked! Craftsmanship work ethic and just down-to-earth great guys!!! Thank you.
5. Concept Decks & Basements
Concept Decks & Basements used to specialize in creating beautiful homes from the ground up. Whether it was a full remodel or just renovating certain aspects of a home, they did it all!
Now, times have changed, and they realized that they could provide an even better experience to homeowners if they streamline the number of services, and focus on just a few.
As a result, they started only doing decks and basement remodels.
Deck building and basement finishing were the two projects that fueled their passion. They had faith in their abilities to further refine, maintain, and even surpass the quality of their craftsmanship so they continued to strive for excellence.
They offer excellent deck repair services, and they're one of the best deck repair companies in Papillion.
They did an amazing job on my deck. The work was done quickly and the quality is outstanding. I still get compliments today. Couldn't have found a better company to do the work.
Choosing between so many deck repair companies can be a difficult task.
Some will try to win you over with extremely low pricing quotes, others with tempting promises and others with excellent customer service.
With Deck Bros, you're getting all of these, and more!
We offer some of the best deck repair service in Papillion! With us, you'll get accurate pricing quotes, thorough consultation to discover your needs, excellent customer service, and a team of builders dedicated to your project's success!
If you're interested in getting a quote from one of the best deck repair companies in Papillion, click here. Or call us directly at (402) 369-5724 and let's talk!