Deck Repair In Papillion: Let Experts Handle Your Project
If you're looking for a company that deals with deck repair in Papillion, you're just in the right place!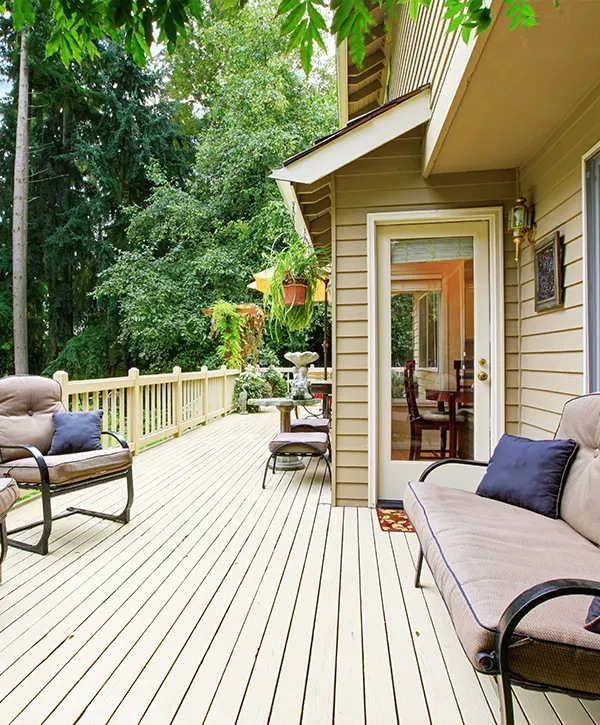 Deck Bros is your local deck contractor that's been building and repairing decks in Papillion for years now. With us, you'll get decades of carpentry experience from professionals that know the decking industry inside out.
You and your deck will be our main priority, which is why we aim to create a pleasant and effortless journey.
Deck Repair In Papillion Now Comes With Extra Perks
With Deck Bros, you'll also receive:
Ready For The Best Deck Repair In Papillion?
A deck repair should be all about increasing its safety and making it the perfect environment to kick back and relax with your loved ones.
And when your safety is one line, you don't want a random deck builder or DIY expert to come fix your deck.
You want the best deck repair expert that will ensure your space is 100% safe.
With Deck Bros, you'll get a premium deck repair where you and your needs are at the front and center of our work. We value open communication, transparent pricing, and honesty because we realized this is what makes your journey effortless and stress-free.
And there are a lot more reasons why homeowners choose Deck Bros for their deck repair in Papillion projects.
Papillion Homeowners Love Their Deck Bros Repairs
My husband and I are very pleased with our new deck. They were able to tear down and replace our deck in a very short time. They did an excellent job! 
1 day for the tear down and 3 for the build. The workers were very courteous and professional. My neighbor who watched the whole process was impressed with the speed and skill that they used replacing our old deck. 
I would highly recommend Deck Bros if you need a deck repaired or replaced!
My family and I have been renovating our home for the last two years and have used many local companies. 
Deck Bros was hands down the best! The quality of work, attention to detail and communication with my husband and I throughout the project was second to none. 
The workers were meticulous and did beautiful work on my back deck and front porch. Luan (the owner) was very responsive with our questions and was always checking in on the project to ensure we were satisfied. 
Highly recommend using Deck Bros!
Your Deck Could Look Just Like These
Get some new ideas for your deck repair in Papillion or check out some of our work!
Type Of Upgrades And Materials
Your options for a deck repair in Papillion, Nebraska, are endless.
At your on-site consultation, we'll guide you through all your options and decide which would be the best for your needs.
Below are the most common upgrades homeowners in Papillion get for their decks.
Composite decking is increasingly growing in popularity for older homeowners who can't maintain their deck as they used to.
Composite materials like TimerTech, Trex, Fiberon, and others are low-maintenance materials that last longer, don't need stains or sealers, and are resistant to rot and pests.
Although a composite deck is more expensive upfront, you won't need to buy maintenance supplies as you need with a wood deck. In the long-term, composite decking will save you more money that you can invest elsewhere in your home.
Railing is mandatory for all elevated decks, and we recommend all of our customers to install railing if they want to avoid all possible accidents.
And although wood remains the traditional option for railing, metal and composite railing are starting to gain more ground for homeowners who value their deck's safety.
You won't need to stain, seal, or repair a metal rail, as it's immune to rot, pests, or severe weather conditions.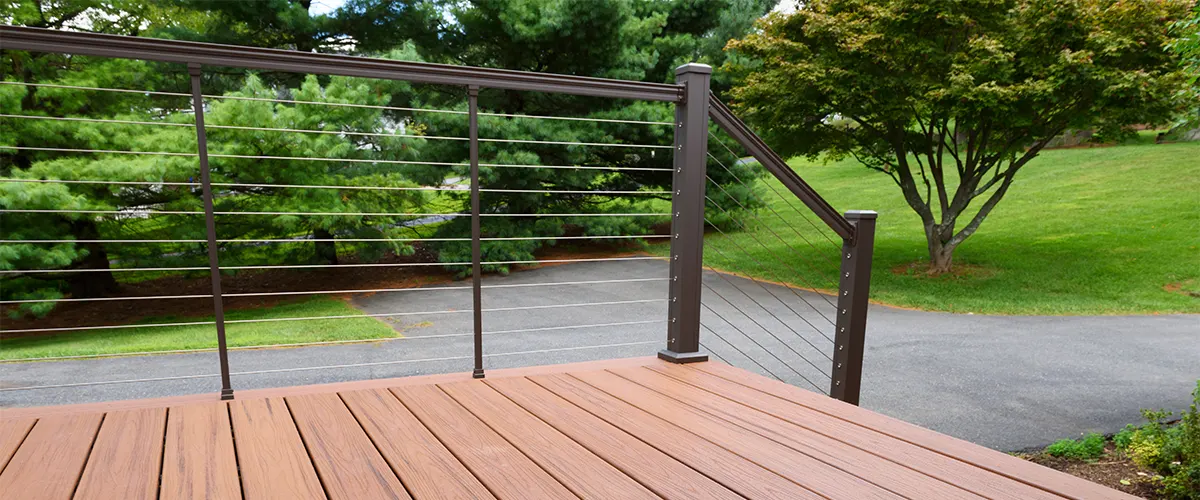 Most older decks are made of pressure treated lumber, but this material is still prone to rot or pests damage.
A more expensive upgrade that's sure to uplift your deck and increase your home's value are metal frames.
These are incredibly sturdy frames that will last more than a lifetime without needing any repairs.
A more affordable alternative to metal frames is Grade 1 pressure treated lumber. These are better protected against the elements, but are still susceptible to rot if not maintained properly.
Deck Repair In Omaha Couldn't Get Any Easier
Deck Bros gets your deck repaired in record-time. You'll go through a simple and quick process that aims to minimize the remodeling stress and anxieties.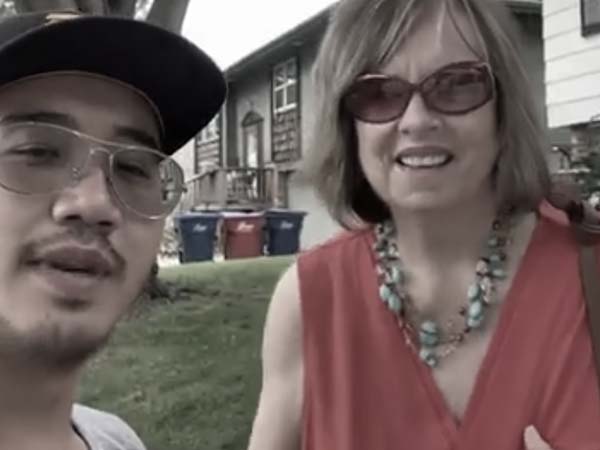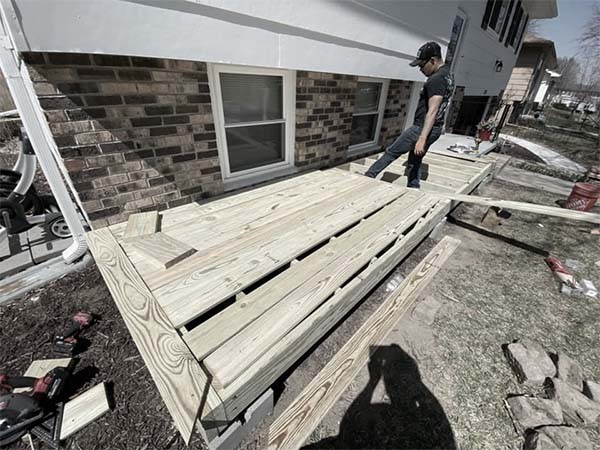 We get to building and repairing your deck.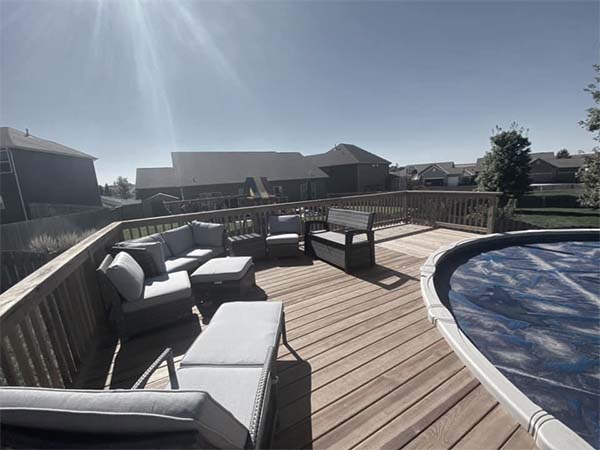 Enjoy your repaired deck!
Deck Repair In Papillion Area: A Case Study
This was an extensive 24×12 ft. deck repair in Papillion surrounding area. 
This project included:
Before
After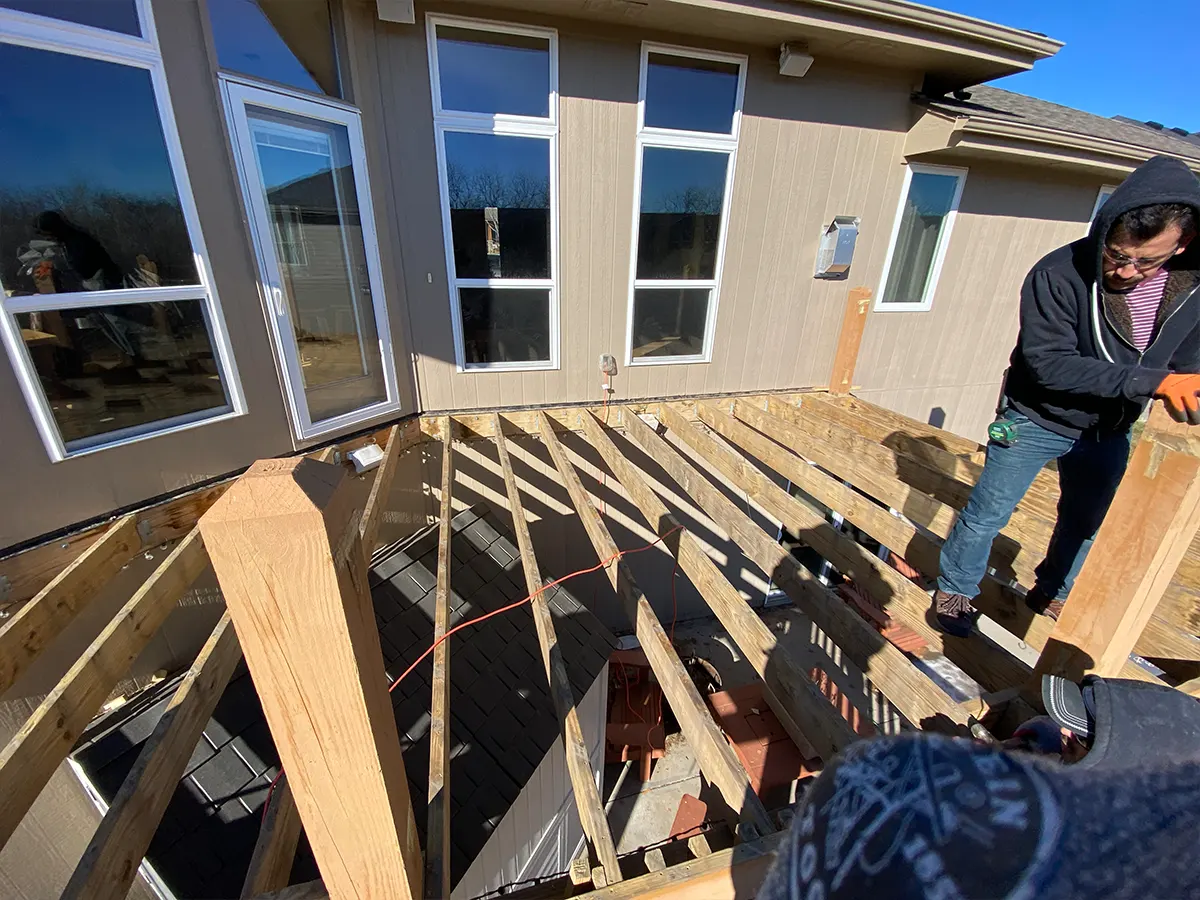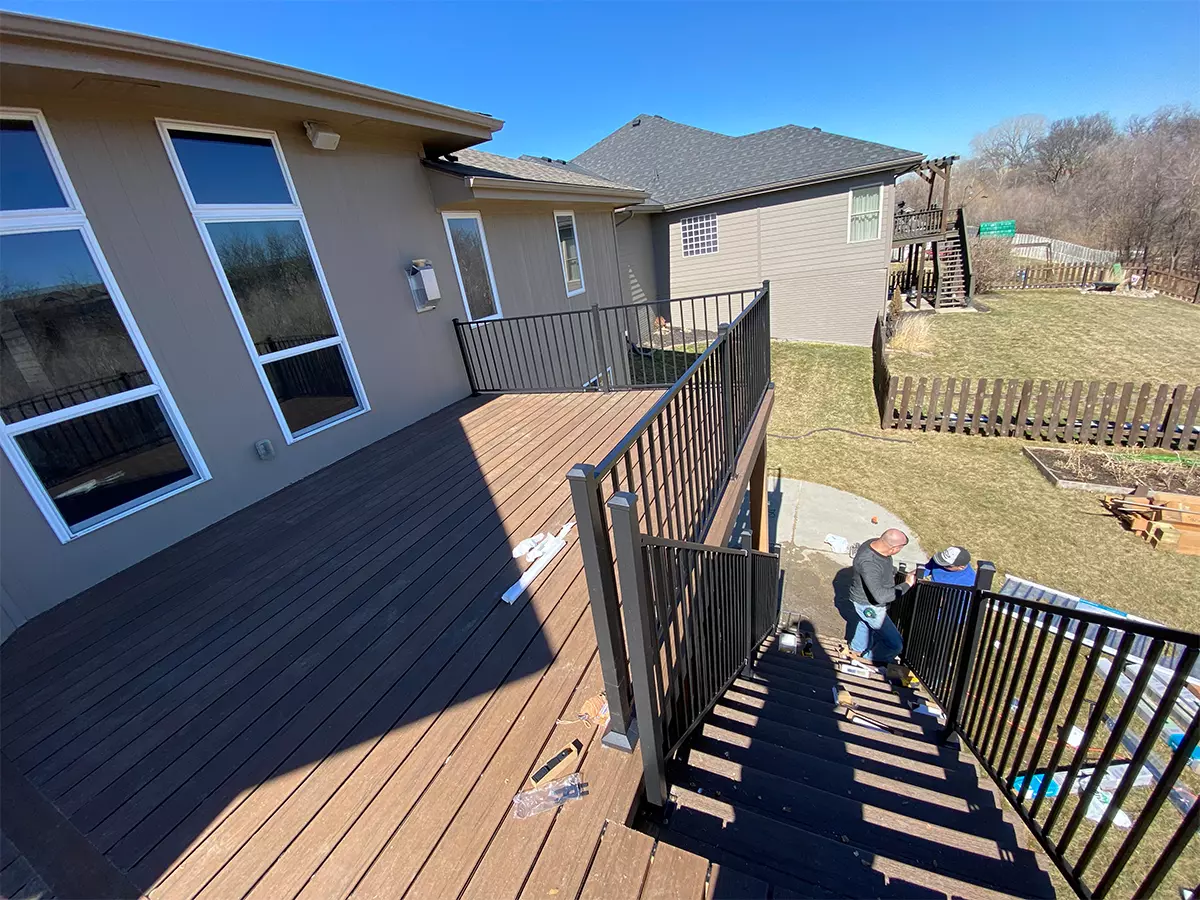 We quoted this project at $16,500. The stairs alone came in at $7,000.
Frequently Asked Questions
Minor repairs like refinishing a wood deck or replacing a couple of wood boards can make your deck look new. As long as the structural integrity of your deck is in a perfect state, repairing it is fine.
If its wood posts, frame, or railing is rotten and wobbly, your deck's structural integrity is compromised. In this case, you'll need to undertake a more expensive repair, or even rebuilding your deck altogether.
You'll know exactly what your deck needs after our on-site consultation.
The deck repair cost in Papillion varies depending on the extent of the damage.
For example, replacing several wood boards and refinishing them may only cost less than $5k. Replacing an entire 12×12 wood deck, however, will cost around $14k.
We aim to finish a deck building project in 2-3 days, and our deck repairs projects in less than two days.
Depending on what the consultation reveals about your deck, you'll get an accurate quote for your project.
Get Your Deck Back To Its Former Glory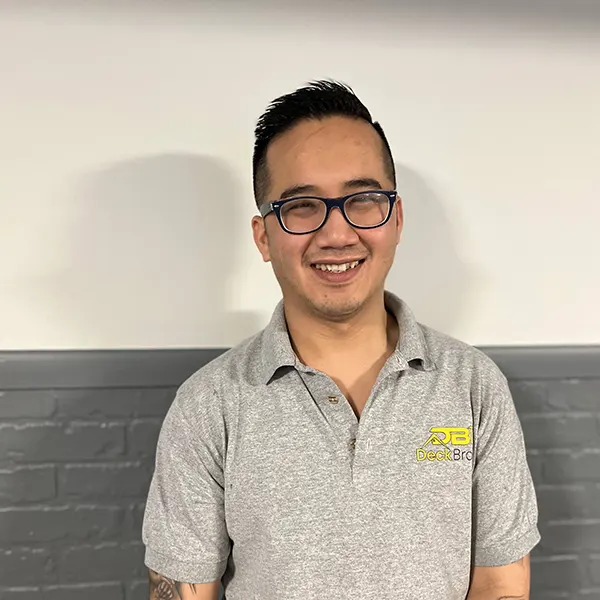 Decks are ideal outdoor spaces to throw the best family gatherings, or to just kick back with your loved ones and relax.
When your deck starts feeling unreliable, stress and anxiety starts settling in, ruining what can be beautiful memories spent outside.
A deck repair could be all you need, without undertaking a full deck remodel.
With Deck Bros, you'll get:
Get Your Deck To Feel Safe And Look Great Again!