Deck Installation In Ralston, NE
Considering installing new decking in your outdoor space? Do so with a trusted local builder!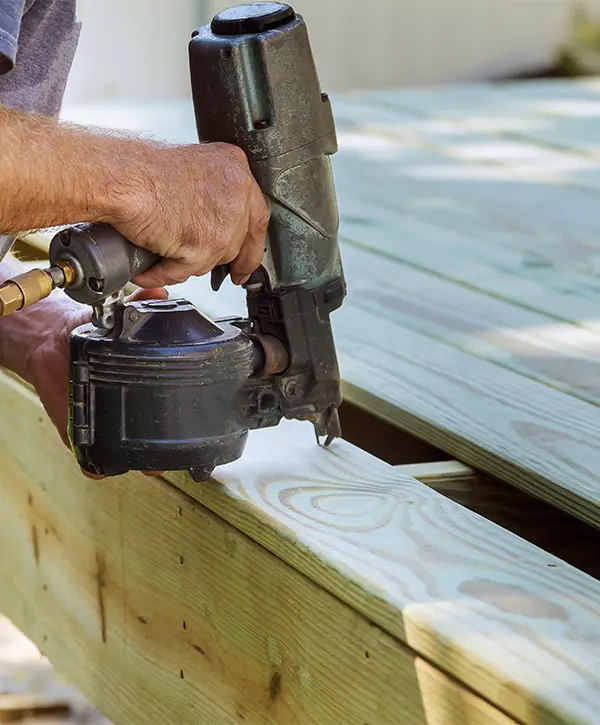 Decks endure constant exposure to the elements – sun, rain, snow, freezes, and thaws. These natural forces gradually degrade their durability and appearance. Fortunately, a deck installation project offers the perfect solution to replace outdated decking.
Upgrade to high-quality hardwood, low-maintenance composite materials, or affordable pressure-treated floorboards for a transformed deck that regains its former glory and provides long-lasting beauty and functionality.
Here at Deck Bros, we've been doing this for a long time, and we know the quickest and most efficient way to install your new deck.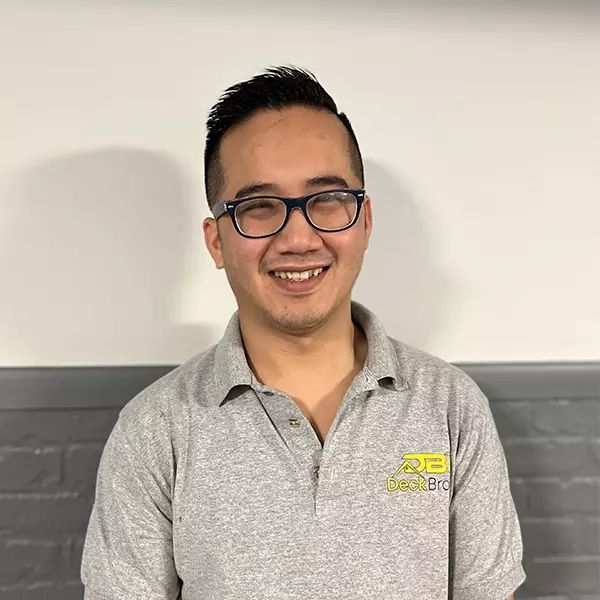 Luan Nguyen – Owner of DeckBros
Hi, I'm Luan, the owner of Deck Bros. Once you become our client, we'll treat you like family, and you can count on us long after your project is complete. We value honesty, integrity, and we're committed to delivering your deck as fast as possible to the highest standards of the deck building industry.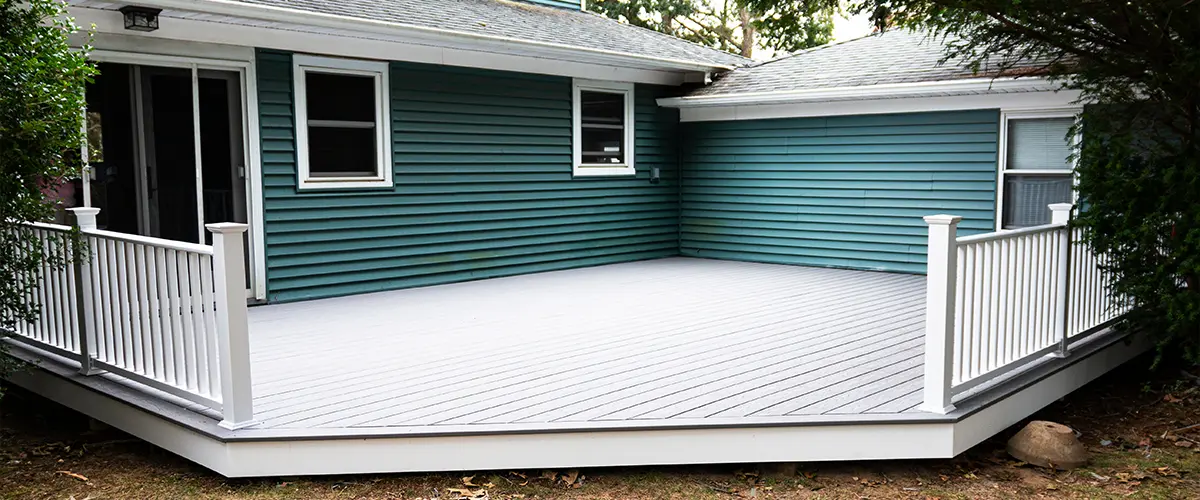 Deck Installation That Goes The Extra Mile
When it comes to installing a deck, it can either be the dream project you were excited to begin or the nightmare you've been dreading. At Deck Bros, we strive to ensure that the process is not only satisfying but seamless from start to finish.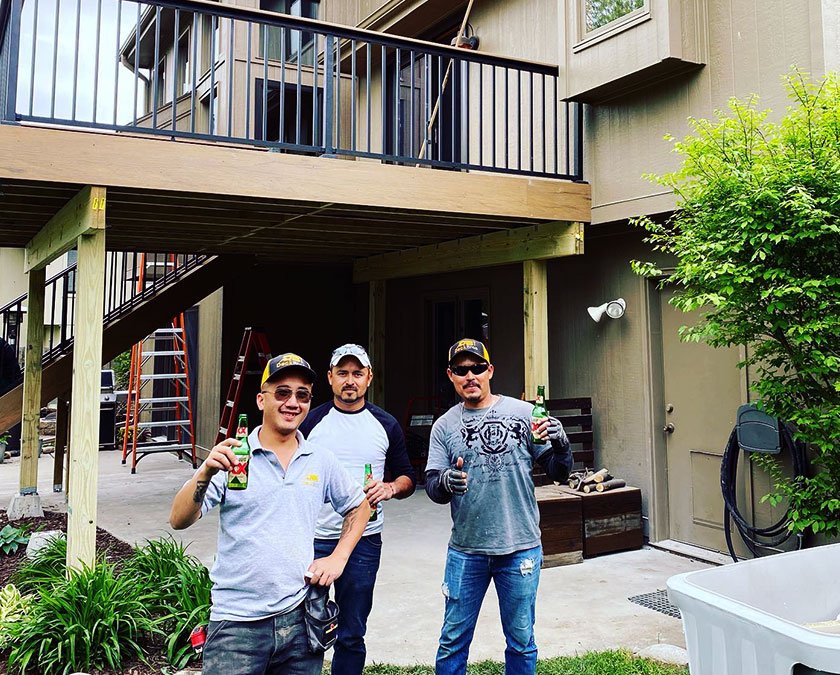 With years of experience in building, installing, and repairing decks, our expertise is unparalleled. If you want to find out how your deck installation process will go with Deck Bros, don't hesitate to reach out. Give us a call at (402) 369-5724, or request a free quote today!
Your Neighbors Loved Working With Professionals
Numerous homeowners have shared their delight and contentment in partnering with us. Let's explore what people found so appealing about their experience with us.
Our project involved the installation of a front entry composite ramp for a senior person that was joining our household. Because our timeline for completion was only a few weeks out, we couldn't find any contractors to even provide a bid. Not only did Deck Bros respond with an estimate, but Brandon and Luan went out of their way to fit us into their schedule. They completed the job on time, by professional, friendly and courteous staff, and with quality workmanship. Thank you Deck Bros.
Fantastic work from Deck Bros. Brandon was very responsive. I contacted several different companies to do repairs and they were one of the few that responded AND provided an estimate. 
They provided me updates throughout the project. I recommend them for any of your deck needs.
Average Deck Installation Cost In Ralston, NE
Replacing wood decking with composite decking for a 25 x 10 ft. deck comes at a price of approximately $10k. However, if you opt for pressure-treated wood decking, the cost can be significantly lower, around $5k. The installation cost for wood decking typically ranges from $9.74 to $12.43 per square foot.
Keep in mind that this price is subject to factors such as the decking material, demolition of the existing structure, and any necessary repairs.
| Deck Type | Cost Range per Sq. Ft. Installed |
| --- | --- |
| Cedar | $34.00 - $39.00 |
| Composite | $40.00 - $42.00 |
| Redwood | $45.00 - $49.00 |
| Cumaru | $46.00 - $50.00 |
| Massaranduba | $49.00 - $52.00 |
| Garapa | $45.00 - $49.00 |
| Tigerwood | $53.00 - $57.00 |
| Ipe | $64.00 - $68.00 |
| Teak | $67.00 - $70.00 |
Before
After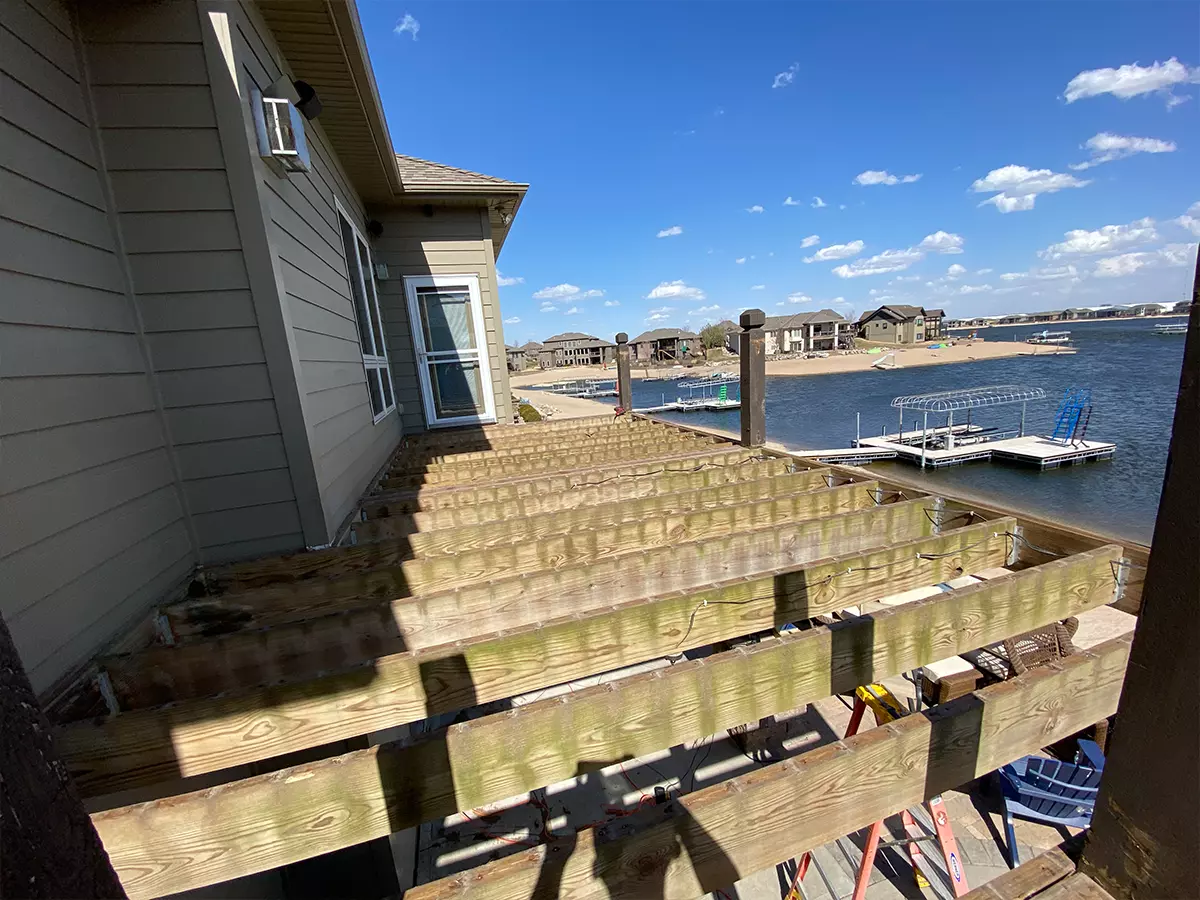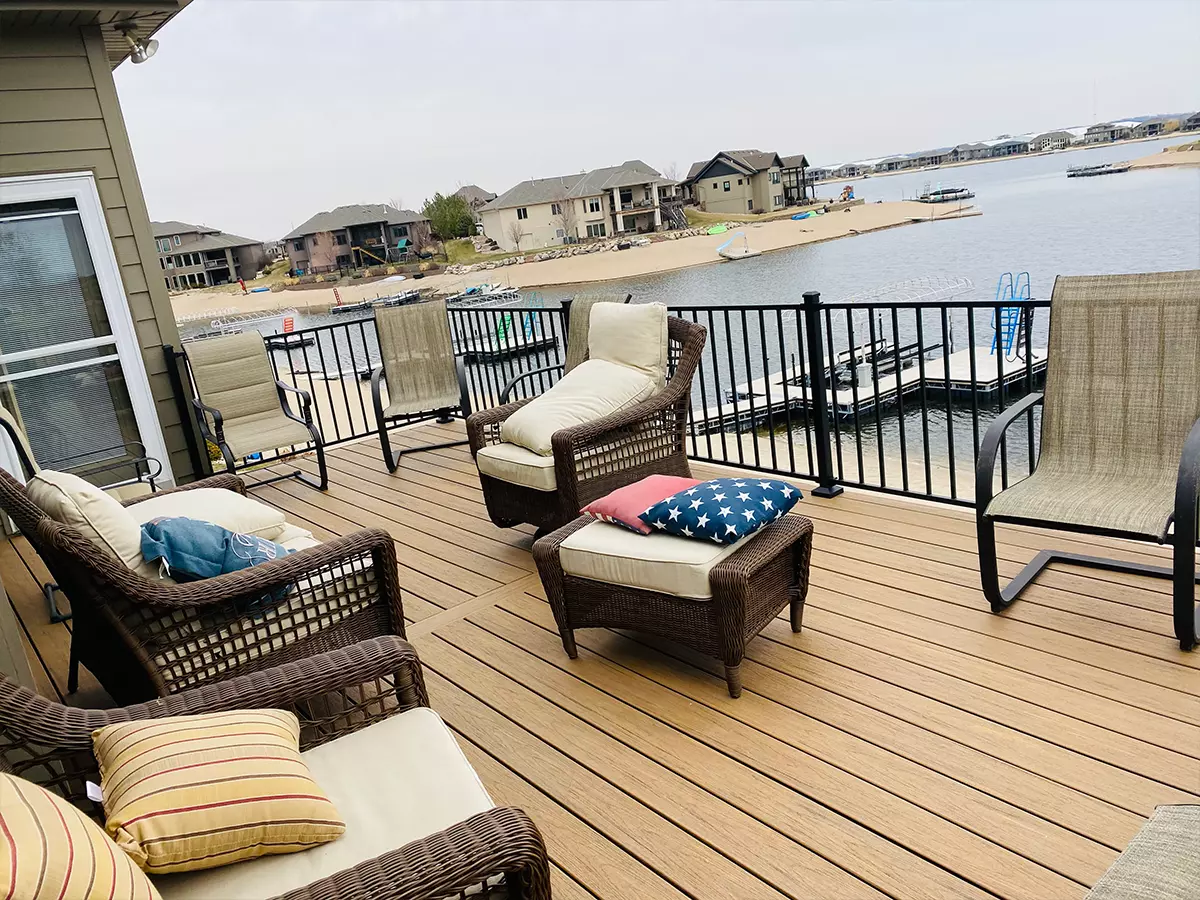 Deck Installation in Valley
This 24×12 ft. deck installation project included:
The project was quoted at $18,000, where the most expensive item was the TimberTech Decking, coming in at $8,760.
Discover how great it is to work with a reliable and trustworthy decking expert. Our flawless deck installation process guarantees a product that instills unwavering confidence in you and gets you an investment that you'll cherish for decades.
A Deck Installation Project With No Concerns
We understand that a deck installation project is a significant undertaking. It involves both financial and time commitments. Allow us to outline how we can assist you in this endeavor.
Regardless of your budget, we are here to deliver a stunning and durable deck that exceeds your expectations. Our expertise ranges from decks as affordable as $5k to upscale designs costing up to $30k. With us, your possibilities are limitless, and you'll get some of the most cost-effective decking solutions.
At Deck Bros, we place a high priority on time efficiency, and we are fully committed to maintaining it throughout your project. Rest assured that you will receive a detailed timeline outlining the progression, and we guarantee that we will adhere to this plan so that you can enjoy your new deck as promised.
Deck Installation Done Right
This carefully crafted process is designed to maximize efficiency, functionality, and overall comfort. This blueprint for success is all we require to successfully accomplish any task at hand!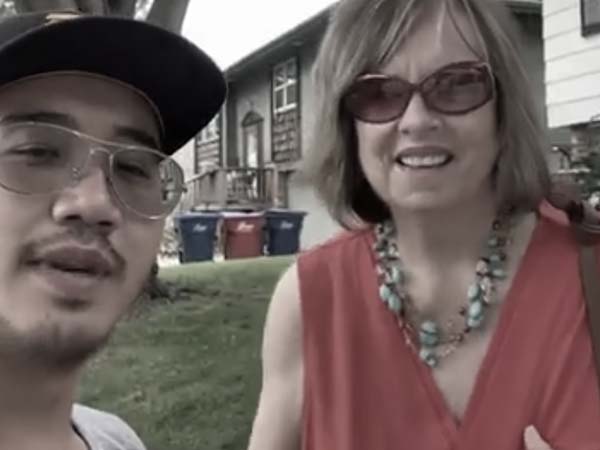 Get in touch, and let's design and pick the right materials for your new deck.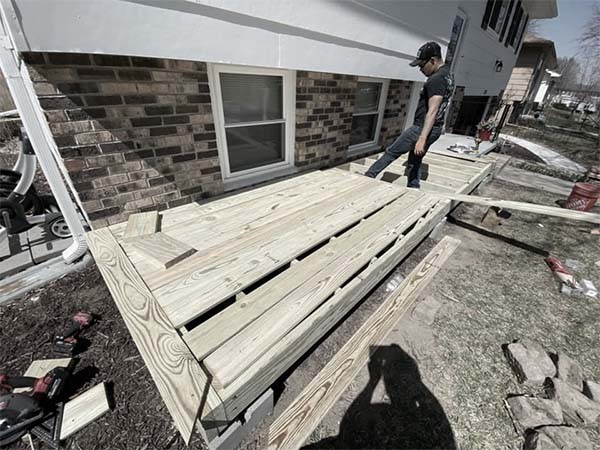 After you've decided on materials, we get straight to work building and installing your deck.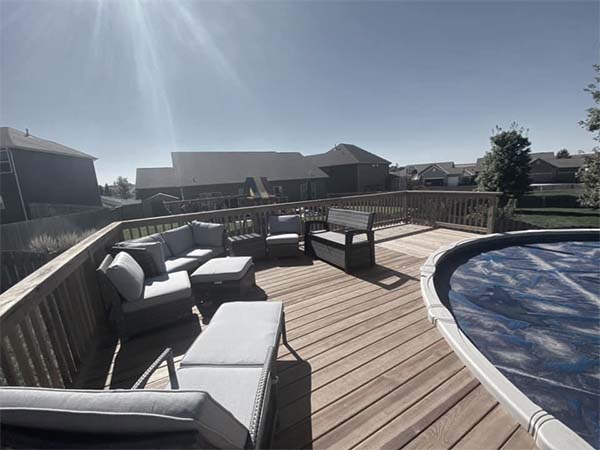 Your new deck is done. Plan your next barbecue and have your friends over!
Frequently Asked Questions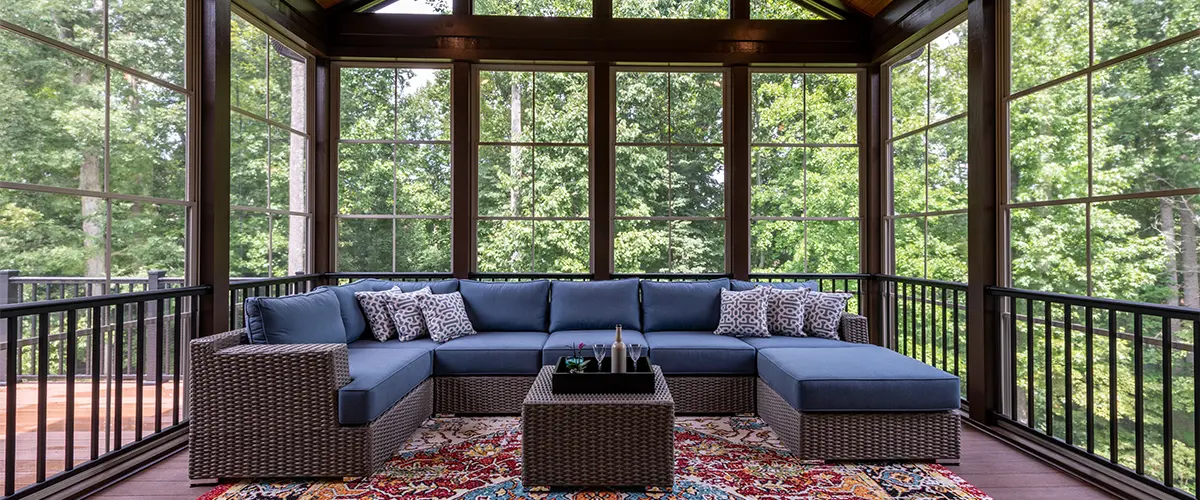 This Is The Better Option You Were Looking For!
Rest assured, when it comes to deck building and installation in Ralston, NE, no one will take care of you quite like we will. Our commitment to your success goes beyond expectations. We strive not only for a visually stunning and fully functional deck but also for your long-lasting enjoyment for many years to come!
Contact us at (402) 369-5724 or click the button below to receive your free pricing estimate and get the best in town on your new deck!
Luan and his team removed an old wood deck and installed a new composite deck with a hottub enclosure. I absolutely love it. He was on-time, in budget, and his crew worked fast and was so respectful of my yard, cleaning everything up after they finished.
The owner was very responsive, crew talented, and work done to last a long time. Work was completed on time and project started quickly.
Other services you might be interested in:
Ralston, NE, a charming city nestled within the larger Omaha Metropolitan area, offers its residents a unique blend of small-town charm and big-city conveniences. Within Ralston's city limits, you'll find the renowned Ralston Arena, an entertainment and sports venue that hosts a variety of events throughout the year, from concerts to hockey games. The city is also home to the picturesque Wildwood Park, a tranquil green space perfect for family picnics and leisurely strolls. Additionally, for history enthusiasts, the Veterans Memorial Park stands as a solemn and honorable tribute to service members who have served their country.