If you're like most homeowners, you probably find yourself looking for ways to improve your home's appearance and value from time to time. 
One easy way to do this is to replace deck railing. A brand new deck railing can completely revitalize the look of your outdoor living space and add functionality and safety as well. 
In this guide, we will walk you through the process of removing an old deck railing system and installing a new one. 
So gather your tools and get started!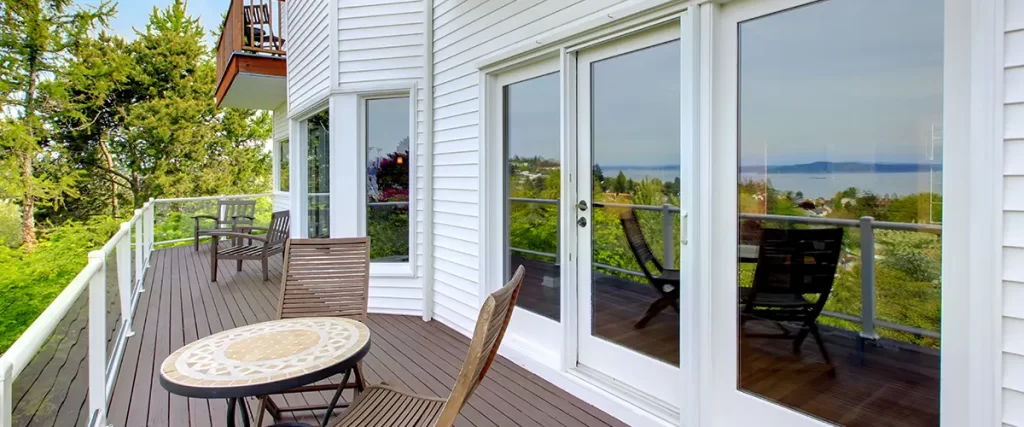 There are a variety of different types of deck railing systems on the market, and each has its own advantages and disadvantages. Here are some of the most common types:
Wood railing: Wood railing is a popular choice because it can be easily stained or painted to match any home's exterior. However, it requires frequent maintenance to keep it looking its best.
Composite railing: Composite railing is made from a combination of wood and plastic, which makes it durable and low-maintenance. It is available in a variety of colors and styles.
Metal railing: Metal railing is a popular choice for coastal homes, as it is resistant to rust and corrosion. It is also available in a variety of colors and styles.
PVC railing: PVC railing is made from plastic and is a popular choice for homeowners who want a low-maintenance deck railing system. It is available in a variety of colors and styles.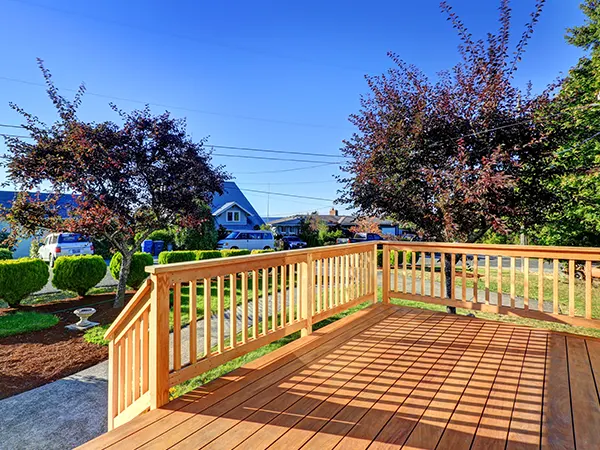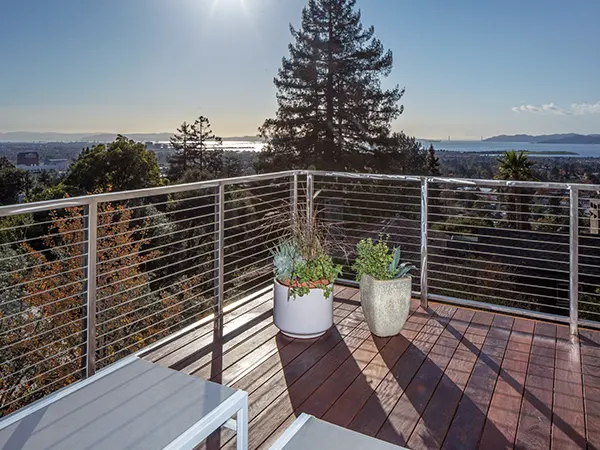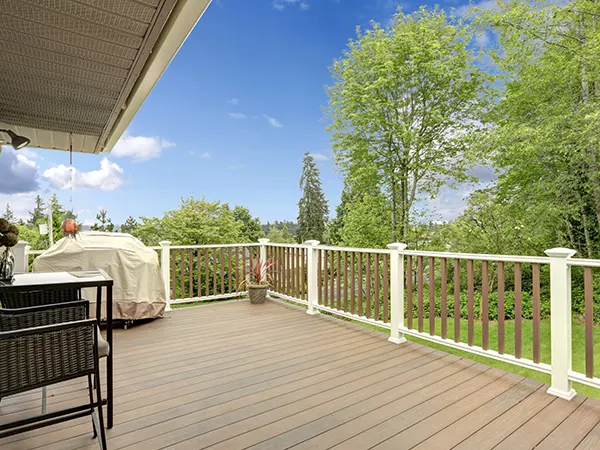 When it comes time to replace your deck railing and upgrading your deck features, it's important to choose the type that best suits your needs and lifestyle. If you don't have the time or energy to maintain a wood railing system, then a composite or PVC railing might be a better choice for you. If you live in a coastal area, then metal railing might be the best option, as it is resistant to rust and corrosion.
If your deck railing is damaged or outdated, now is the time to replace it! A new deck railing can add functionality and safety to your outdoor living space, while also enhancing the appearance of your home.
Materials Needed To Replace Deck Railing
Replacing your existing deck railing is a relatively easy process, but it will require some basic tools. Here is a list of the tools you will need:
When selecting your tools, it's important to choose high-quality ones that will last. Cheap tools can often lead to frustration and may not be as durable as more expensive ones. It's also important to make sure that you have the right size wrench, screwdriver, and level for the job. If you don't have a particular tool, you might be able to borrow one from a friend or neighbor.
Now that you have gathered your tools, it's time to start the replacement process! We will walk you through each step so that the process is easy to follow.
Remove The Old Deck Railing
The first step in replacing your deck railing is to remove the old railing system. This can be done with a hammer, screwdriver, crowbar, and wrench. Start by removing the screws that hold the railing to the deck posts. Then use a crowbar or wrench to remove the nails or staples that hold the railing in place. If there is any paint or sealant on the deck posts or railing, use a chisel to chip it off. Be careful not to damage the wood.
Once the old railing system is removed, you should be left with four posts and some pieces of the railing. If any of the posts are damaged, replace them with new ones before proceeding to the next step. Also, after removing the old railing system, discard it or recycle it as appropriate.
Install The New Deck Railing
Now it's time to install the new railing system. Start by measuring the distance between the posts and cutting the pieces of railing to size. This can be done with a hammer and screwdriver or a drill and saw. If you're using a hammer and screwdriver, simply insert the screws that come with the railing system into the predrilled holes and then use the hammer to attach them. If you're using a drill and saw, you can either cut through the screws that come with the railing system or use a drill bit to attach them.
Make sure that all of the pieces are level and straight before screwing them in place. If you are using a metal railing system, it's important to use screws that are resistant to rust and corrosion. Once the railing is installed, take a step back and admire your work! You have now successfully replaced your deck railing.
Frequently Asked Questions
Decks are an important part of your home center. And deck railing is an important safety feature on your deck. The type of railing you choose, when it should be replaced, and how to install new ones are all questions we've answered in this blog post.
If you have any other questions about the installation process or want more information before starting a deck project, feel free to reach out!
We can help with everything from finding the right materials for your specific needs to helping design a plan that suits your budget and timeline. We're always here to assist with your needs!