Roofs for decks are a great investment that'll improve the quality of your outdoor living space and your comfort during the hot summer days.
Roof decking is a fairly affordable endeavor that brings a lot of value to your backyard.
In this article, we'll talk about the deck roof for decks in 2023, their cost, and various other details that you'll need for this project.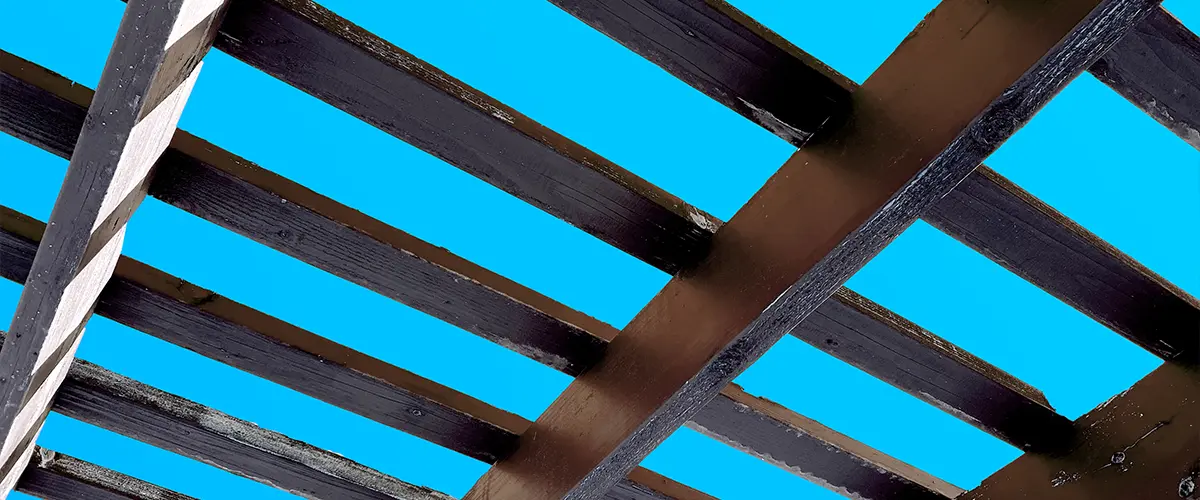 Covered decks refer to a deck structure with an overhead roof, providing shade and protection from the elements. In other words, they're decks with roofs.
This type of roof deck is often used in areas with hot weather or high levels of rainfall, as it allows homeowners and guests to enjoy the outdoors without having to worry about rain, snow, or extreme heat exposure.
Covered decks can be made from various materials, including wood, metal, and plastic. Each has its own pros and cons, and some may require more maintenance than others.
What Are The Best Roofs For Decks?
The best roof for decks depends on the size of your deck, the amount of sunlight it receives, and your preference. Let's look at some types of roofs with their associated cost.
Wooden roofs offer a classic look and have the added benefit of being easy to install, but they may require more maintenance than other materials. 
They'll need staining and resealing every 2 – 3 years. Besides basic maintenance, you'll also need to keep an eye on the structural stability of the structure. Heavy winds, for example, can damage the structural integrity of a deck with a roof.
Cost-wise, a wooden roof is one of the most affordable types of roofs out there. Adding a covered roof to your deck will typically cost between $3,000 – $10,000.
Metal roofs are a popular option for their durability and long-term cost savings, but they can be difficult to install correctly. We say install because many of these products come as a prefabricated kit that you'll need to install on the side of your home or on top of your roof. Some of the best metal roofs kits come from Fortress Building Products.
Here's how much roof sheathing costs for different materials.
| Material | Price Per Sq Ft | Price Per Sheet |
| --- | --- | --- |
| Corrugated steel | $1.00 - $2.50 | $100 - $250 |
| Aluminum Shingles | $3.15 - $6.00 | $315 - $600 |
| Galvanized steel shingles | $3.35 - $4.25 | $335 - $425 |
| Tin shingles | $3.50 - $14.00 | $350 - $1,400 |
| Standing seam roofing | $4.00 - $6.50 | $400 - $650 |
| Zinc | $6.00 - $10.00 | $600 - $1,000 |
| Copper | $14.00 - $25.00 | $1,400 - $2,500 |
Vinyl roofs are incredibly low-maintenance and affordable, but their appearance is less aesthetically pleasing than wood or metal. There are some downsides worth considering with vinyl roofs.
Vinyl roofs come as prefabricated kits, and they're usually relatively easy to install. Of course, professional installation will save you a lot of trouble, but it's worth noting that anyone with a few home improvement projects under his/her belt can undertake this project.
Building a vinyl deck or patio roof costs between $800 to $6,300. Of course, this depends on the type of vinyl, the brand, and the overall aesthetics of the roof.
Whichever type of roof you choose, ensure it has been treated to resist wear and tear caused by weather exposure. Additionally, look for roofs with UV protection to keep your deck from fading over time due to sun exposure.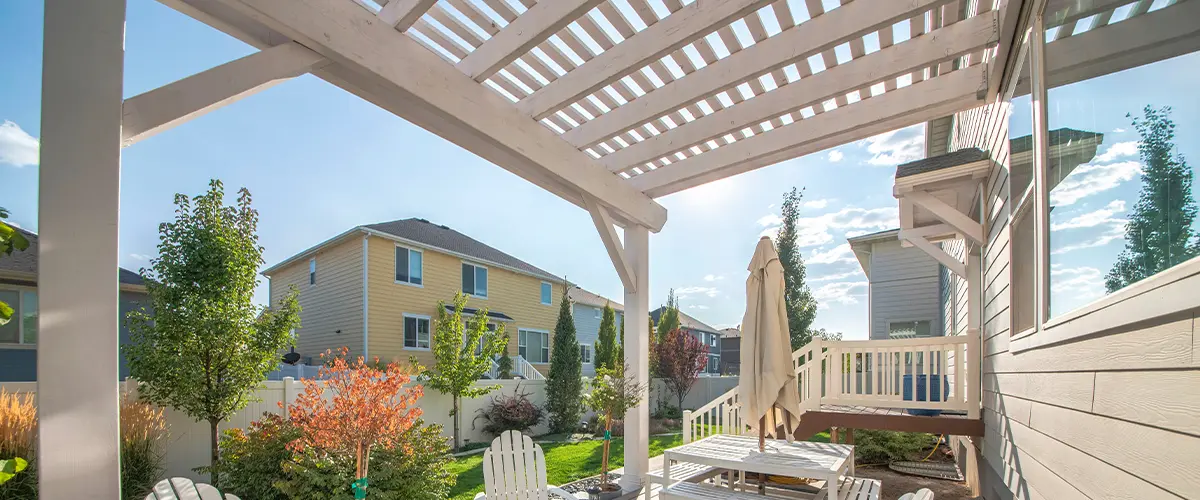 Pergola vs. Covered Deck?
A pergola and a covered deck are great additions that'll boost the comfort and functionality of your outdoor space. While covered decks and pergolas don't differ very much, a couple of things set them apart.
A pergola is usually a patio with a roof, while a covered deck is exactly that, a decking surface that's covered with some kind of roof.
A pergola is ALWAYS on ground level, as the brick or paver patio would be too heavy to keep it elevated. Covered decks can be elevated and will require at least a set of stairs to get to them, and as per the local building codes in Nebraska, railings too.
A pergola might be a better choice if you're looking for a quick and less expensive project. If money is not a problem and you want to get a home addition that's sure to increase your property's value, a covered deck is perfect!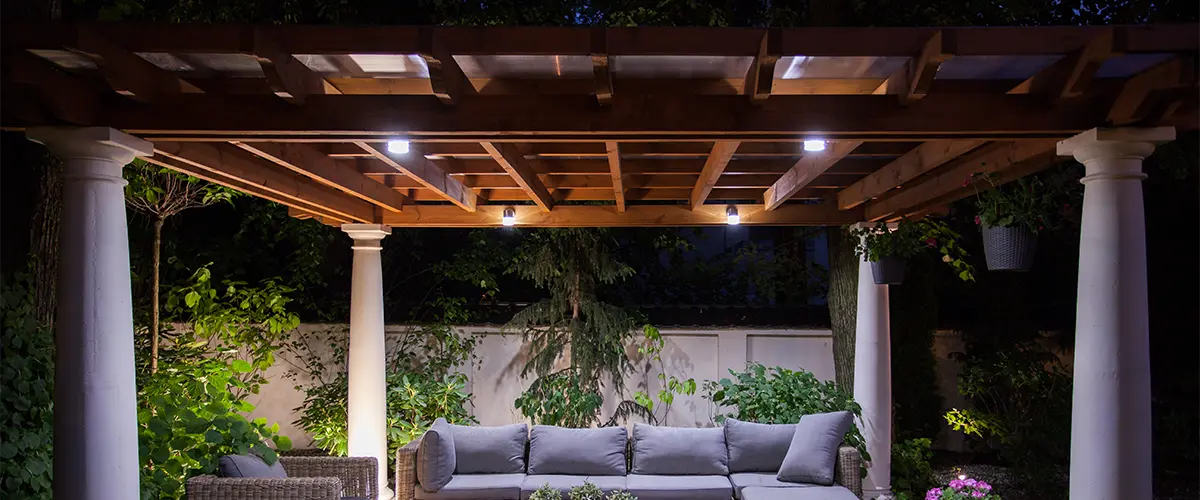 A lot of homeowners inquire about roofs for decks here at Deck Bros in Nebraska. While the idea is nothing but great, installing the roof and deciding what materials you will use will be a bit more difficult.
If you want a roof on your existing deck, we've got you covered! We offer professional deck-building services, including deck roofing installation. We can also take any roof replacement project.
Whether you want a covered deck or a pergola, a wooden roof or a metal one, we'll give you accurate and sensible pricing quotes, a quick 3-day build, and a reliable team of carpenters.
If you want to get a free quote for your roof deck installation, give us a call at (402) 369-5724 or request your free quote here. We'll circle back as soon as possible!