"What's the TimberTech decking cost" is one of the most common questions we get from our customers.
You probably already know it's a bit more expensive than other decking materials, but how much more?
In a nutshell, building a 16′ x 20′ deck with TimberTech decking materials will cost you an average of $9,461, while a deck built with pressure-treated lumber will cost $8,794.
However, the TimberTech decking cost in 2023 might increase or decrease, as everything else does. The best way to find out how much money you'll spend on decking materials is to use TimberTech decking calculator!
In this guide, we're planning to break down the TimberTech prices, so let's dive right in!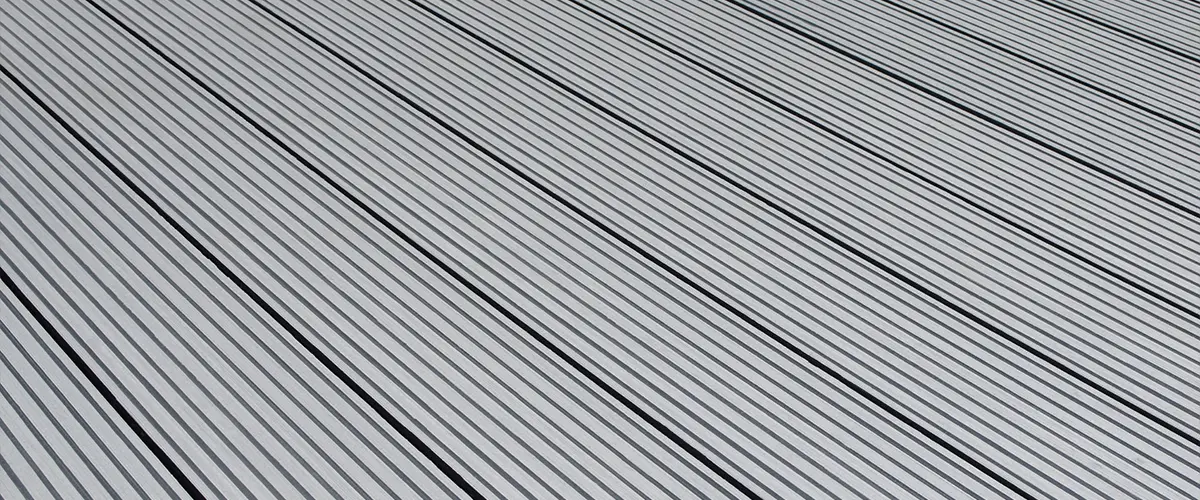 TimberTech Decking Cost Now
The table below gives a general overview of the TimberTech decking cost for various budgets.
Keep in mind that other factors can also affect the cost of your dream deck, such as layout, size, and railing.
| TimberTech Deck Product | Budget Level | Average Cost (Installed) |
| --- | --- | --- |
| TimberTech Edge Prime & Premier | Low | $3,950 – $4,750 |
| Pro Terrain & Tropical Collections | Medium | $6,100 – $7,500 |
| Pro Legacy Collection | High-Premium | $7,700 – $7,950 |
We'll not discuss TimberTech AZEK as this is not a composite material, but PVC. However, know that PVC decking is always more expensive than composite, but also has better quality.
| TimberTech Line | Cost/linear ft. | Cost/square ft. |
| --- | --- | --- |
| Edge Prime | $2.40 – $2.65 | $5.70 – $6.50 |
| Edge Premier | $3.10 – $3.2 | $6.85 – $7.50 |
| Pro Terrain | $3.35 – $4.05 | $8.75 – $9.35 |
| Pro Tropical | $4.90 – $5.35 | $11.15 – $12.00 |
| Pro Legacy | $5.80 – $6.35 | $12.35 – $13.50 |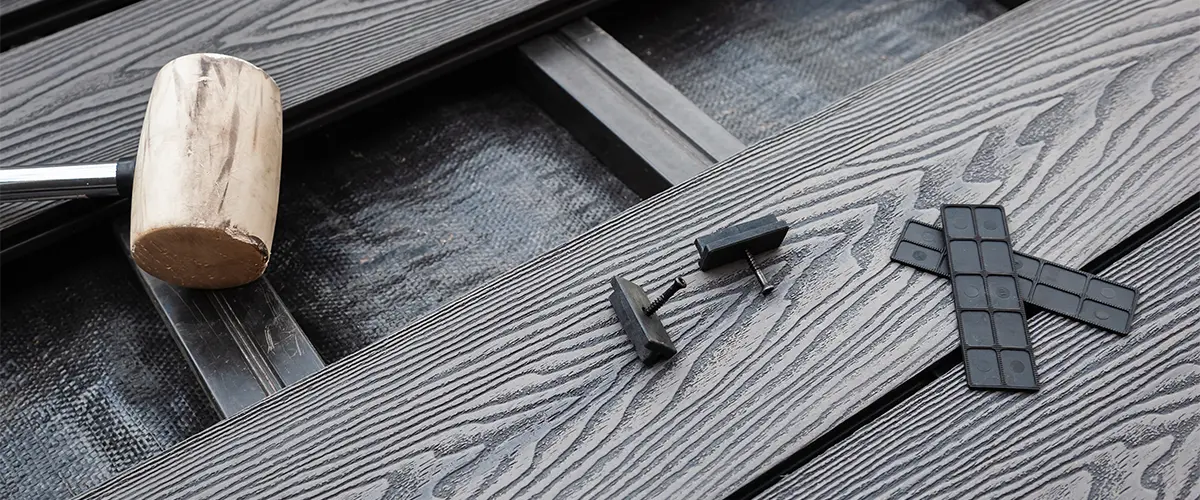 Besides the TimberTech decking cost, don't forget to add in the labor cost, which is actually where you'll spend most of your budget. Most deck contractors charge between $3.50 to $6 per square foot for a pressure-treated wood frame.
If you have an existing substructure, be sure to do a thorough inspection of it before you start installing the decking material.
Other labor costs are:
TimberTech Vs Trex Decking Cost
In general, TimberTech decking is priced a little higher than Trex. The difference in the cost may come from the capping methods used by both, or the different warranties provided.
For example, TimberTech offers a 30-year sealing and staining warranty, compared to the standard 25-year Trex offers. In addition to this, TimberTech also has a lifetime warranty and a 50-year warranty on their PVC decking.
Talking about capping methods, TimberTech uses a polymer cap on three sides of its boards. This gives the boards a much higher resistance against weathering. Trex has a different capping method that professionals say it's not as efficient as polymer.
While the TimberTech Terrain line starts from $65 per board, the Trex Select starts from $43. These are at the lower end of the decking materials, so seeing the difference from the start will help you make a decision budget-wise.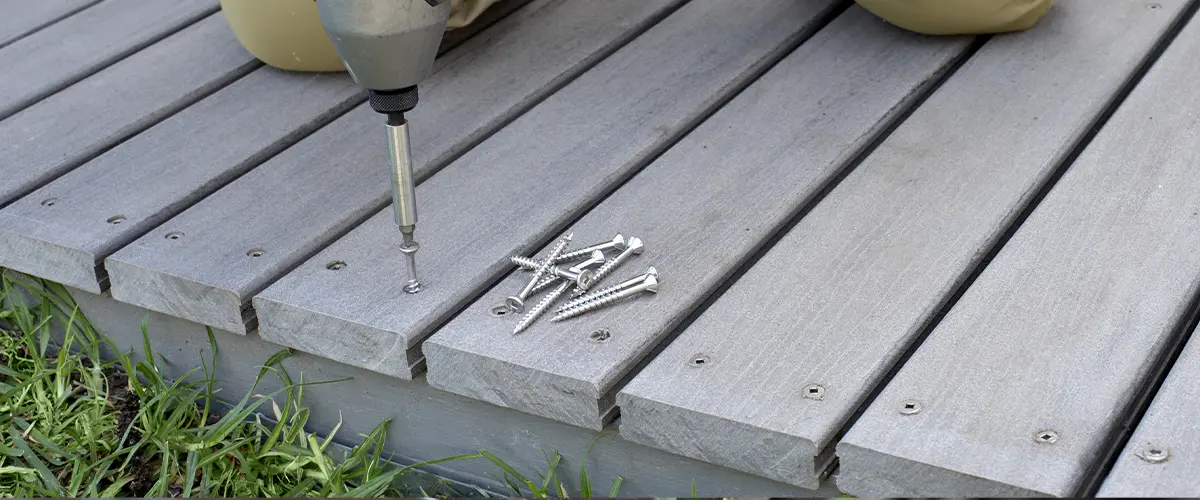 Deck Building Cost Calculator
Both TimberTech composite decking and Trex composite decking are great materials to build your new deck with. But keep in mind you won't just pay for the floorboards, but also for railing, frame, labor, and any extra feature you want to get. Below is our deck building cost calculator that'll give you a quick pricing estimate for your new deck.
Will Lumber Increase In Price?
With instability reigning and prices in flux, "forecasting" the price of wood is more complicated than ever. This vital raw material sees constant shifts under inflation, energy pricing, and the dollar index.
Before the pandemic hit America, lumber was being sold at $300 per 1,000 board feet. Come April 2021 however, the price had increased astronomically to $1,500.
After reaching $1,300, the price fell to around $500 before climbing back up. In 2022, prices declined and hovered near $400 but have been increasing again and are now close to $500.
Forest Economic Advisors (FEA) says they expect lumber prices to continue falling into 2023 but expect prices to turn upward again by the end of 2023.
3 Tricks To Save Money On Your Deck Building Cost
As all homeowners, you may want to save some money on your deck building cost. Doing so with TimberTech decking cost in 2023 won't necessarily be difficult, as this material will stay somewhat constant in cost, compared to wood.
Below are 3 quick tips to help you save money on your upcoming deck building project.
Choose composite decks instead of pressure-treated lumber. Compared to wood, composite is a low-maintenance material that doesn't require staining or sealing. Pressure-treated wood, on the other hand, takes a lot of care and needs to be treated once every 2 – 3 years. So while the upfront cost of a composite deck may be a little higher, it'll actually save you a lot more money in the long run.
Adding a pergola is one of the most expensive deck features you can get. If you're working with a rather tight budget, know that there are some alternatives that'll offer you the same functionality and comfort, at a more affordable price. A large awning, for example, will look great and offer plenty of shade, without draining your bank account.
We can't stress it enough, but working with a reliable deck builder is key to a successful project. You'll want to avoid extra costs, hidden fees, delays, and unresponsive workers that don't care about anything once they got your money. Focus on researching a great deck contractor and get multiple quotes to find the most advantageous price that offers the best deck building service.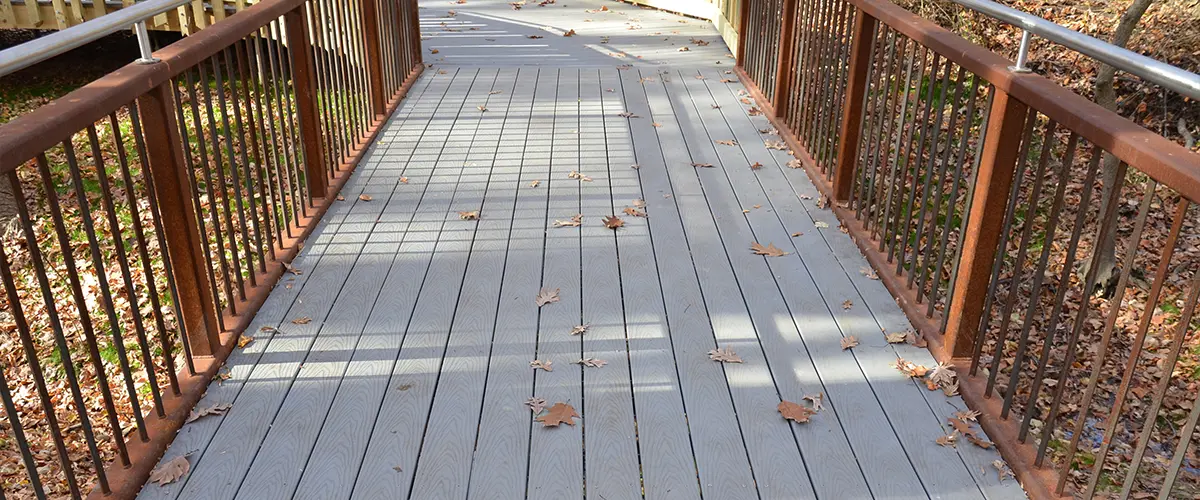 So, the TimberTech decking cost in 2023 will probably remain the same, or if there are going to be any changes, they won't be worth worrying about.
Depending on the TimberTech capped composite decking, their cost starts at around $5.70 and goes all the way to around $14 per square foot of decking.
If, however, you're looking to get a wood deck, keep an eye on the constantly changing decking costs.
At Deck Bros, we'll always be upfront and honest with you. We'll offer you a transparent quote and tell you exactly the cost of your TimberTech decking before anything else. Check out our complete deck building service! 
Call us today at (402) 369-5724 to discuss your upcoming TimberTech decking cost and what other alternatives would work best for your particular situation, or request your free quote and let's talk!