It's only natural that you want to get the best composite decking boards for your upcoming deck, but which composite decking manufacturer offers the most perks, for the lowest price?
Here at Deck Bros, we're big fans of a couple of composite decking brands, but there are times when our customers want to try a different brand.
We've been using Trex for most of our deck building projects, but lately, we're more into TimberTech as it allows us to finish our decks faster, so you can enjoy them sooner!
Stick with us to find out our top 5 composite deck brands in 2023!
As we already mention, we hold TimberTech decking in high regard because it allows us to finish our deck building projects quickly.
If we order materials from them, we know exactly when they'll arrive, and we've never had any issues with major delays. However, most of the time we would rather buy the decking materials directly from the store, so we don't have to wait for them.
One of the best part about TimberTech composite boards is that some of them can even resemble the look of real wood decking!
It is true, however, that TimberTech is priced higher than most other composite decking manufacturers.
Here at Deck Bros, we're deck builders with years of experience in the field, and we can say for certain that TimberTech is one of the best composite decking brands on the market these days.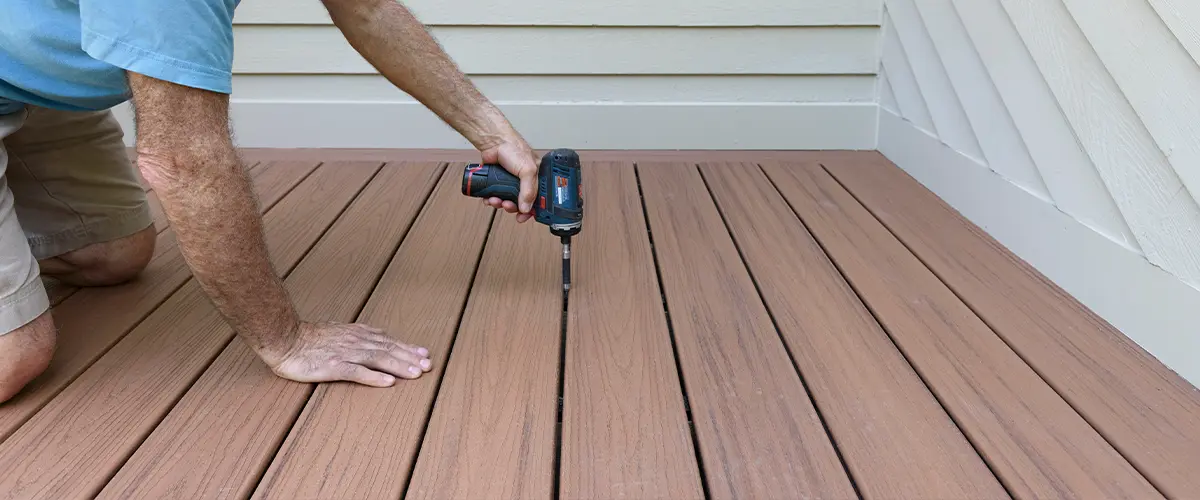 We were huge fans of Trex composite decking for a very long time. However, we chose to go with TimberTech decking now because of several reasons.
First, we've had some issues with Trex shipments not arriving on time. This was a real issue, as we get most of our decks done in 2 – 3 days, and we're making this promise to all of our customers.
Secondly, Trex warranty is just the standard 25-year fading and staining warranty, whereas TimberTech offers a 30-year fading and staining warranty.
Lastly, Trex's capping method on their boards is simply not as good as TimberTech's. Trex uses composite decking capping (which is still good), but TimberTech boards have a polymer cap that makes them more durable and offers a better resistance against scratches.
Despite all these, Trex is still one of the most popular composite decking materials, if not the most popular one. Trex is also one of the oldest composite decking brands on the market! 
These composite decking boards are also more affordable.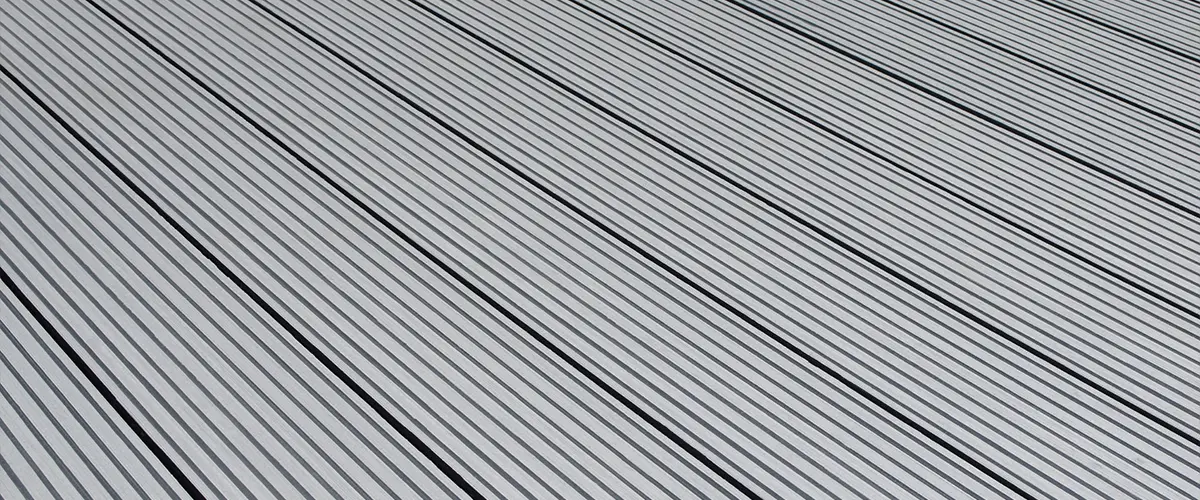 Cali-Bamboo has been operating in San Diego since 2004 and produces BamDeck and TruOrganics surface decking planks as well as interior flooring options.
Cali-Bamboo not only sells BamDeck composite, made from 60% recycled bamboo fibers and 40% recycled materials, but also other sustainable materials for fencing, plywood, poles, edging, and flooring. This makes Cali-Bamboo the perfect one-stop shop for all your decking project needs.
The TruOrganics product line is created completely out of recycled wood fibers. Depending on the product, Cali-Bamboo items cost $15-$75. The TruOrganic products are more expensive and located at the upper end of that price range.
BamDeck is warranted for 15 years when used in a residential capacity, and 10 years in commercial settings. TruOrganics has a warranty of 25 years.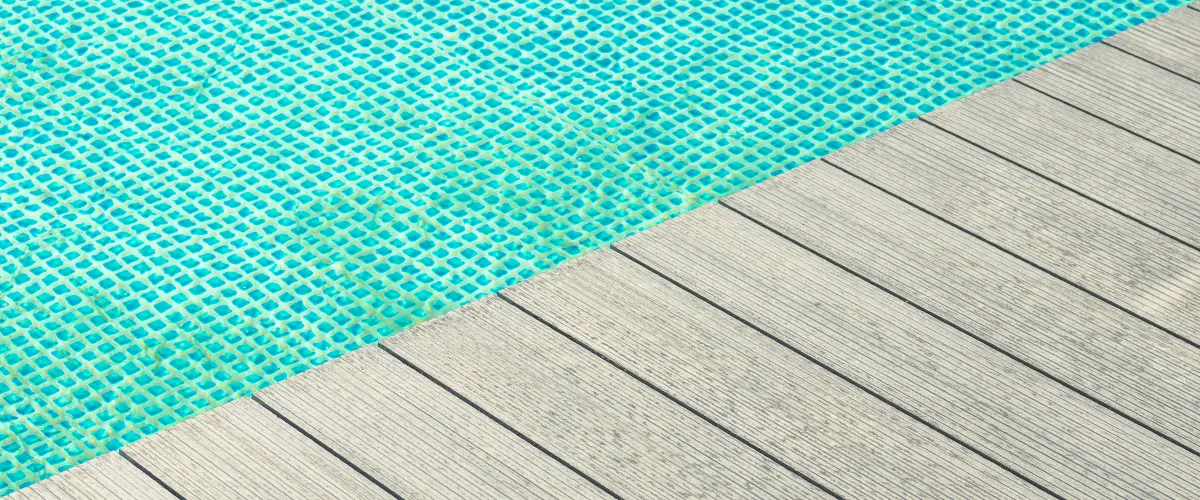 Barrette Outdoor Living, a company that manufactures vinyl, aluminum, and steel fence and railing; composite decking; and other outdoor products acquired DuraLife Composite Decking in 2018.
DuraLife's extensive product lines include the Landscape and Hardwoods collections of decking planks, each containing four wood grain tones and four colors.
All decking and railing products are manufactured in Maine, and up to 100 percent of all raw materials are sourced within 500 miles of their facility to limit the environmental impact of shipping.
DuraLife decking consists of 80 to 90 percent post-consumer and post-industrial content. It is also manufactured without any preservatives or toxic chemicals, like formaldehyde.
Depending on the collection, it costs about $18 to $35 for parts and labor per square foot. If you're feeling handy, Barrette also offers installation instructions for do-it-yourselfers.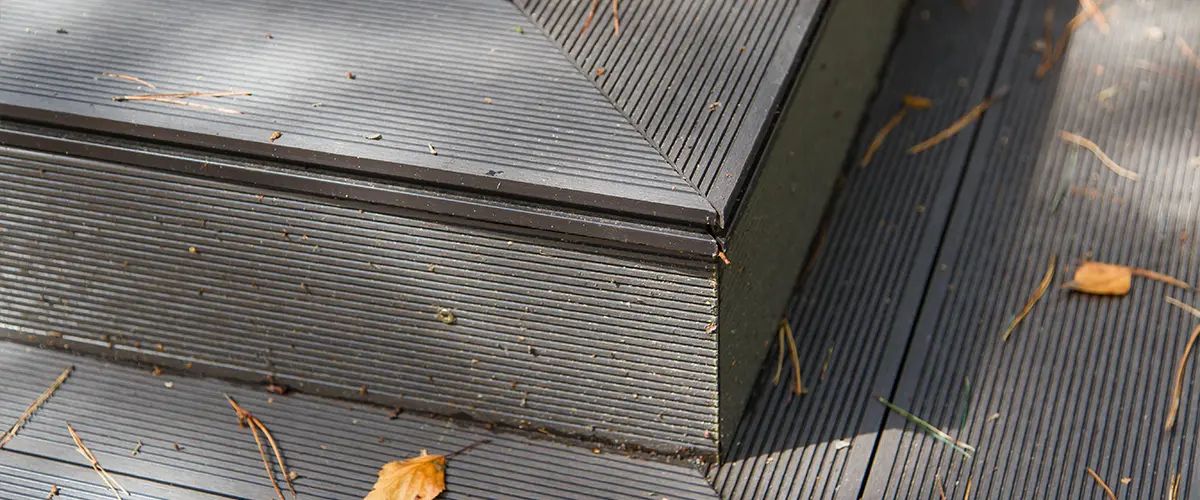 The Fiberon company in North Carolina has been making surface decking, railing components, and fencing products from a solid PVC "Permatech" outer shell bonded to a wood composite core since 1997. These products are fade and stain-resistant.
Their product lines range from "good," to "better," and then to "best." Out of their six total, they have two PVCs: Promenade and Paramount; as well as four wood/plastic composites: Concordia, Sanctuary, Good Life, and ArmorGuard.
The best lines of wood-grain textures are more resistant to fading. Fiberon makes boards in four main color categories: gray, golden brown, classic brown, and reddish-brown; offering a total of 21 colors.
Fiberon's recycled wood boards are a combination of both natural and synthetic materials, with 50 percent being composed of sawdust and other discarded wood pieces, as well as 50 percent PVC plastic.
All products carry a 25-year limited warranty and their top-line products are under a 50-year warranty.
The pricing can run between $15 to $22 per square foot for parts and labor.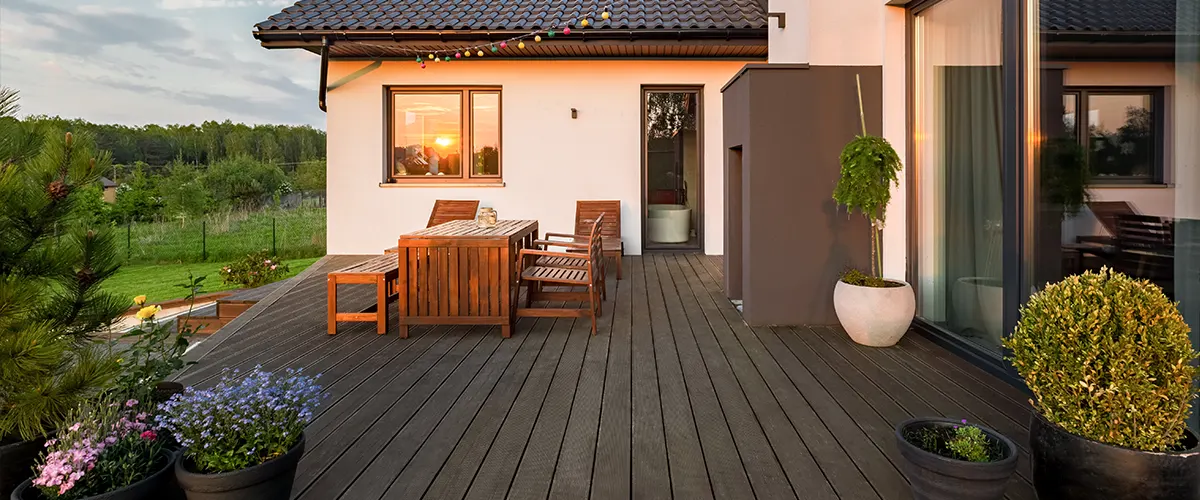 There are many more composite decking brands, and no matter which one you're going to use, one thing's for sure: composite decking is 100% worth every penny. 
The best composite deck brands will offer a better warranty, a better product, and a larger selection of products.
This low-maintenance material allows you to enjoy spending time on your deck more than cleaning it. It won't require ongoing maintenance costs such as sealing, staining, or repairs.
Compared to natural wood decks, where you'll have to spend about $2k every 2 – 3 years for maintenance, composite decking allows you to save that money and invest it elsewhere on your property.
Call us today at (402) 369-5724 to discuss your upcoming deck addition and what decking material is best for your particular situation, or request your free quote and let's talk!