Protecting your deck from the elements can be a challenge that many homeowners face. With an estimated 40 million decks in the United States over 20 years old, proper maintenance is critical.
In this blog post, we'll guide you through the top ten deck sealers of 2024 to help ensure your deck stays as beautiful and durable as possible for years to come.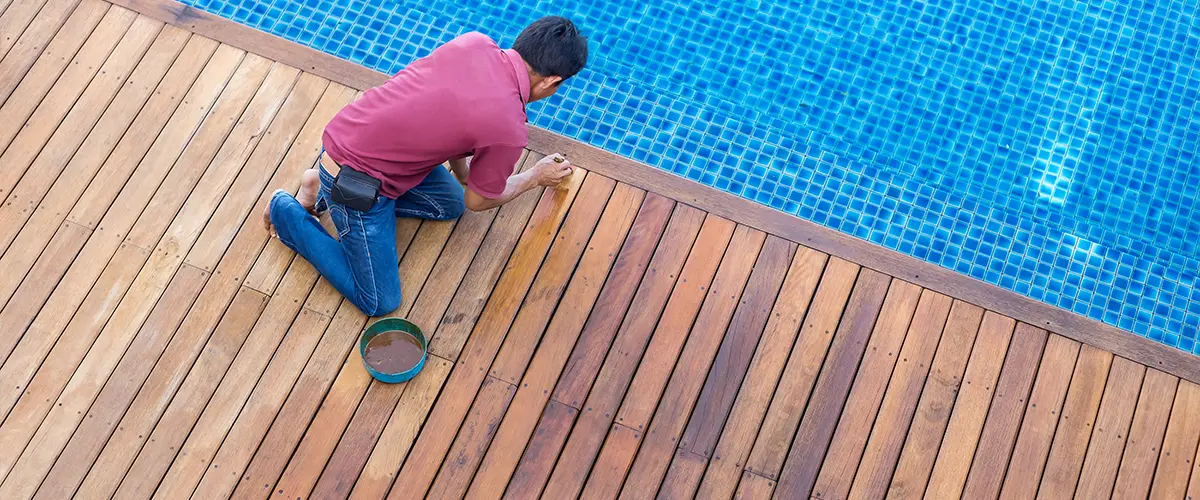 Deck sealers essentially come in four types depending on their transparency: transparent, semi-transparent, semi-solid, and solid.
Deck sealers come in many types. One of the most popular is exterior wood stains. These stains not only keep your deck looking good, but they also protect it from harm. They come in four kinds:
Transparent: This stain lets your wood's natural look shine through. It fights off water and damage from the sun.
Semi-Transparent: This stain gives a bit of color to your deck but still shows some wood grain. It offers great weather protection.
Semi-Solid: Thicker than semi-transparent, this stain hides more wood but still lets some show through. It protects well against rain and sun.
Solid: The thickest option, solid stain covers all your wood's color and grain. It offers the highest level of defense against the weather.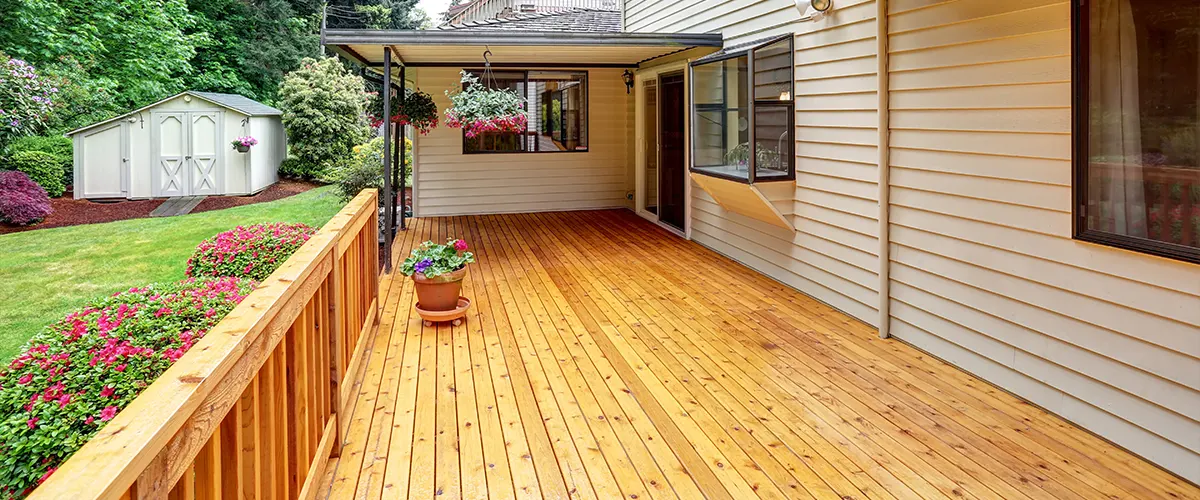 Top 5 Deck Sealers for 2024
Dive into our comprehensive list of the top 10 deck sealers for 2024, showcasing products that deliver excellent wood protection, rot prevention and mildew resistance, to ensure your deck stays beautiful and durable all year round.
Defy Extreme Clear is a top choice for deck sealing in 2024. This sealer uses smart technology to keep your deck safe. It guards wood against water, rot, and the sun's harsh rays. Zinc oxide, a key part of this sealer, gives extra UV protection.
The clear stain allows the natural beauty of your wood to shine through while still offering strong defense. Its nanotechnology formula helps it sink deep into the wood for long-lasting care.
No ants or termites will bother your deck with Defy Extreme Clear.
Thompson's Clear Wood Sealer is a top choice. It works well for any deck. This sealer uses water to stop rot and mildew. UV protection keeps your deck safe in the sun. The weather won't hurt your deck with this sealer on it.
Your wood stays bright and doesn't turn gray over time. Its deep reach stops bugs like termites and ants from eating the wood. Thompson's makes sure their sealer lasts a long time, so you don't have to keep putting more on all the time.
Armstrong Clarke Transparent Wood Stain is great for your deck. It fights off mildew and stops UV rays from hurting the wood. It sinks deep into the wood for full protection. This stain works well in places with a lot of rain or snow.
The color of the wood stays strong longer too! Having this stain means less work to keep your deck looking nice.
Cutek Extreme CD50 is a top deck sealer on the market. It stands out for its deep penetration and UV protection abilities. This sealer soaks into your deck's wood to help keep it safe from water, rot, and termites.
It also shields against damaging sun rays that make wood gray over time. The Cutek Extreme CD50 can stop this graying effect in its tracks! Using it not only makes your deck look good but also keeps it strong for longer.
Olympic Deck Waterproofers & Sealers protect your deck from harm. They stop water, sun and mildew damage. They give a clear finish that lets the wood's beauty show through. The sealers go deep into the wood to block out bugs like termites and ants too.
Plus, they fight off rot so your deck lasts longer. It's easy to use Olympic products on any kind of outdoor wood, decks included!
Seal Once Preserva Wood is a top choice for deck protection. It fights rot and keeps mildew away. Not only does it keep your wood safe from UV rays, but it also stops graying. This sealer uses nanotechnology to penetrate deep into the wood.
Even ants and termites don't stand a chance! With Seal Once Preserva Wood, your deck will look good and last long. It's great for deck maintenance and an ally in weatherproofing any wooden surface at home.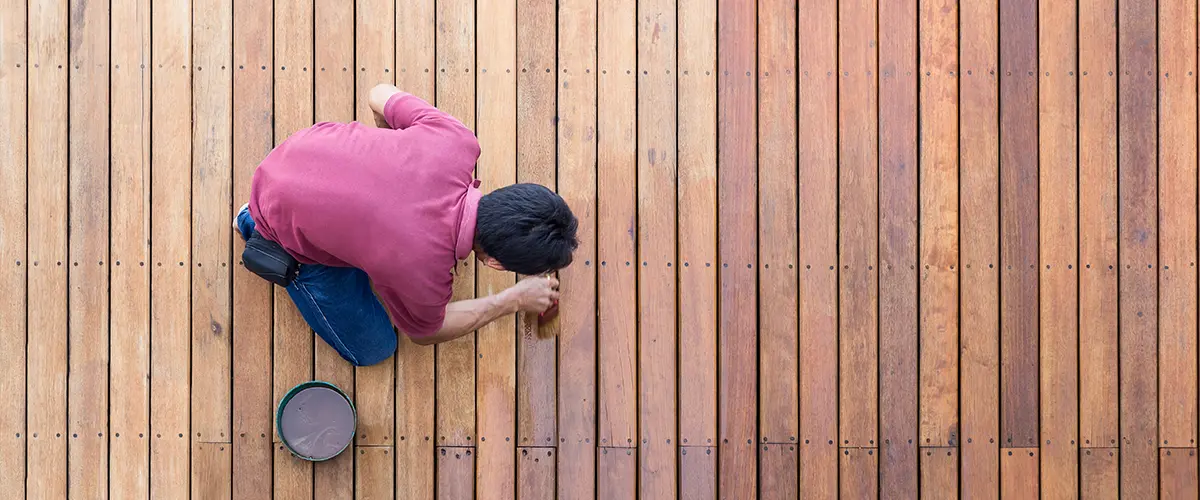 These are our top choices for deck sealers in 2024. Here at Deck Bros, we value quality first and foremost, so every deck we build, repair, seal, or stain is up to the highest standards of the industry.
If you need more help or information regarding your deck staining or sealing option, give us a ring at (402) 369-5724 or send us a message via our contact form.