Trex and plastic decking are two different decking materials, but what exactly sets them apart?
In a nutshell, Trex is a combination of about 95% recycled plastic and wood fibers, and plastic decking is 100% synthetic.
However, there's more to it than just that. There are pros and cons of both, and we'll discuss all of them in a moment.
Let's begin!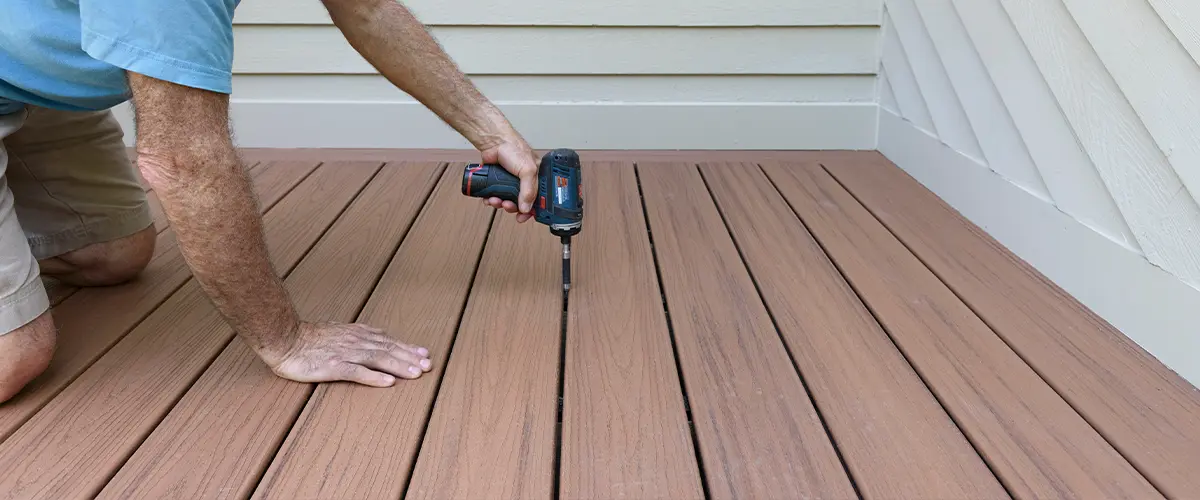 Plastic decking, also known as PVC decking is a form of decking that is made from polyvinyl chloride or PVC.
This type of decking is known for being durable and long-lasting, as well as resistant to fading, staining, and scratching. PVC deck boards are also a good option for those who are looking for low-maintenance decking material, as it does not require painting or staining as some other materials do.
PVC decking is made up of 100% plastic. It's a more expensive option than composite decking, but it's also more durable and weather-resistant. PVC decking is available in a variety of colors and can be textured to look like wood decking and wood fibers.
Disadvantages Of PVC Decking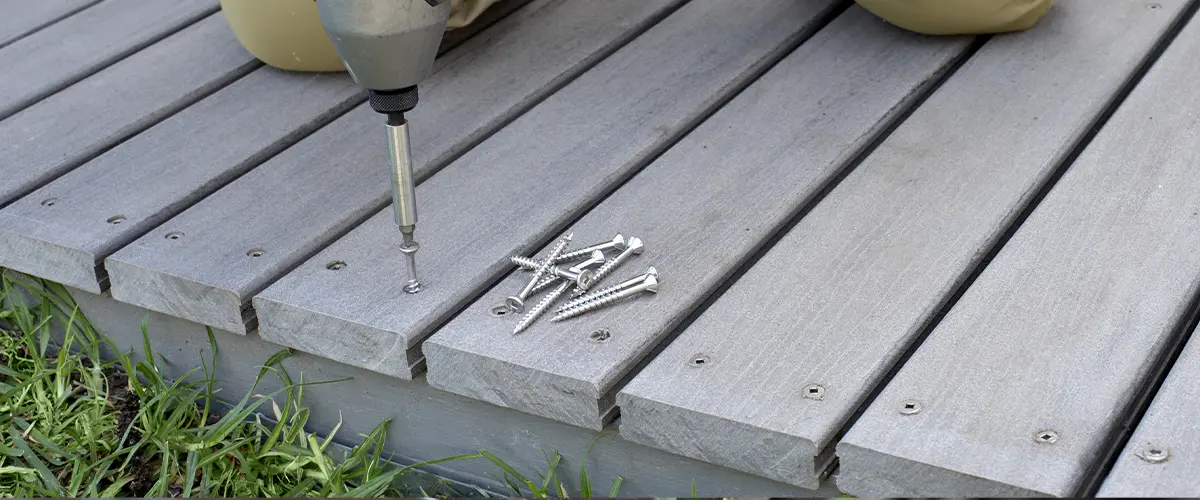 Advantages Of PVC Decking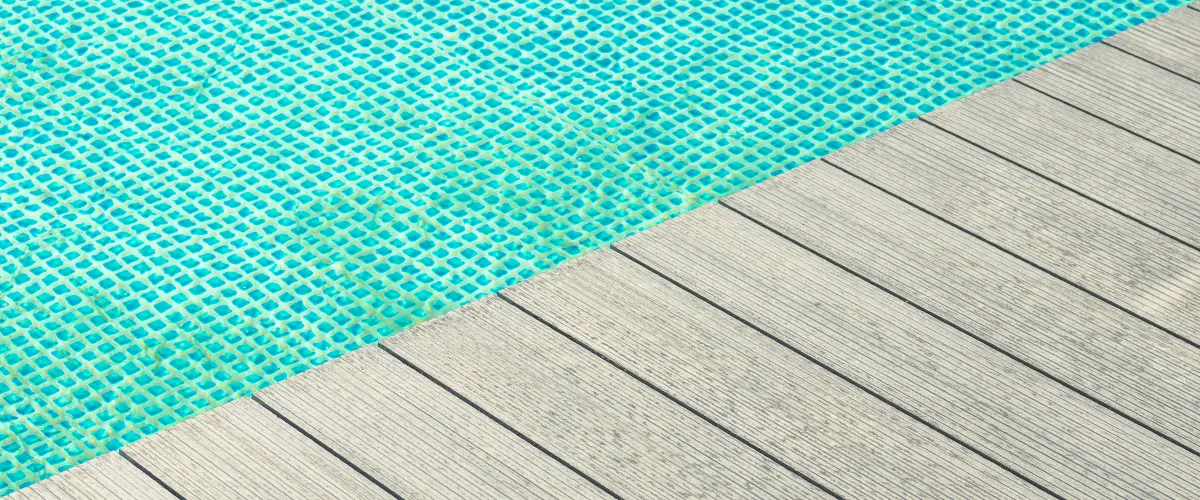 Trex composite decking is a blend of plastic film and wood fibers. The plastic film that goes into composite decking can include polypropylene or polyethylene, and it works well with wood fibers to create a strong material that is more reliable than plastic decking.
Trex decks cost more than treated lumber ones, however, they last much longer and require less upkeep. In the long run, having Trex decking will save money that you can invest elsewhere on your property.
Advantages Of Trex Decking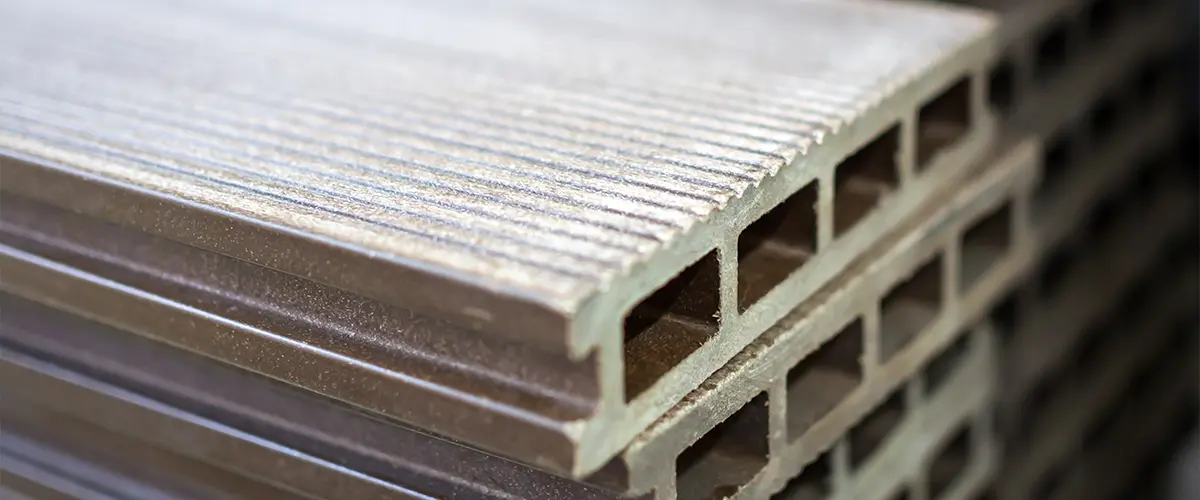 Disadvantages Of Trex Decking
Although composite decking is beautiful and low-maintenance, it can be more difficult to find and expensive than other types of decking materials.
One of our latest bad experiences with Trex composite decking is that their ordering materials from then can turn into a nightmare. Their shipping is unpredictable and you can end up waiting for weeks for your product.
And although you can get Trex Select and Enhance from some home improvement stores, for their best product, the Trex Transcend, you'll have to place an order on their website and hope for the best.
Here are other downsides of Trex composite decking: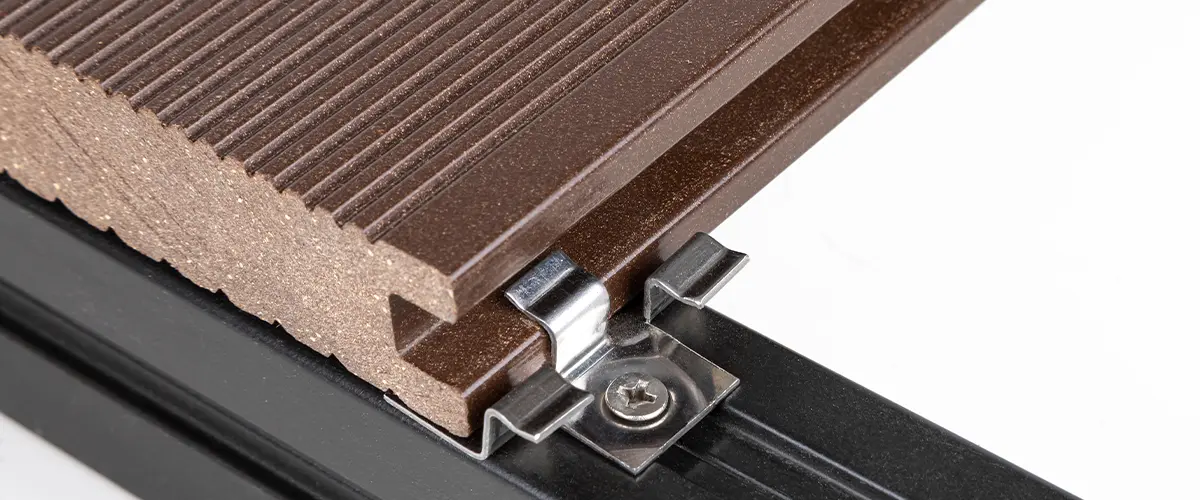 According to HomeAdvisor, Trex decking costs $1,600 to $9,600, averaging about $4,800. That's $5 to $12 per square foot for just decking boards and $5 to $15 per square foot for installation, for a total of $10 to $27 per square foot.
However, this is just for the installation of decking. You'll also have to throw in the deck frame, the hardware, and stairs if it's the case, and if it's a larger deck, you'll need more materials too.
If you want to get an accurate quote for your Trex decking project, fill out this form and we'll reach back as soon as possible with an estimate for your deck in Omaha Metro Area!
Similarities Of Trex And Plastic Decking
Clearly, there are many differences between Trex decking and PVC decking materials, but at the end of the day, Trex is made of 95% plastic, so there are some similarities.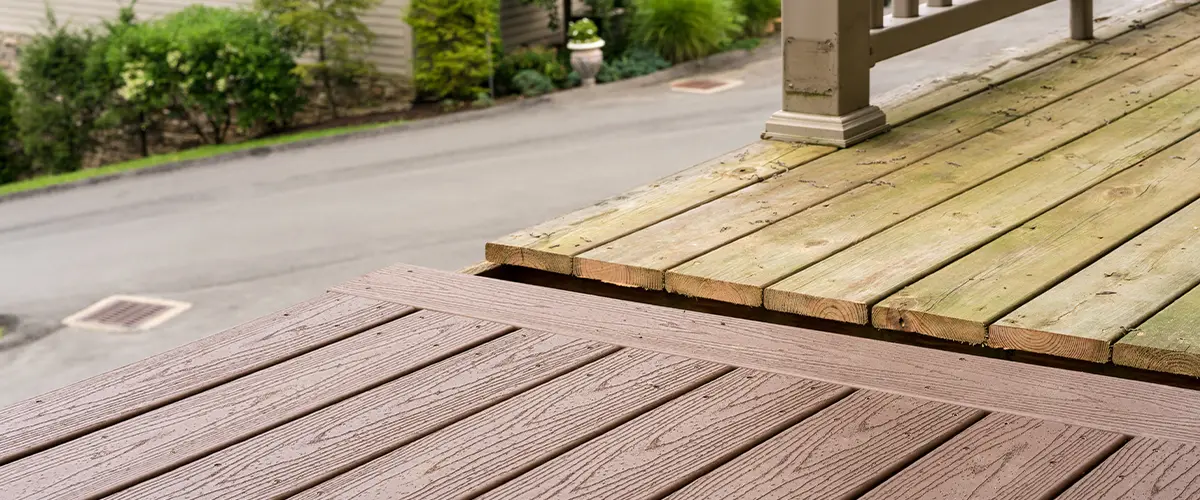 With all that being said, choosing between the two materials should now be a little bit easier.
In a nutshell:
No matter what material you're going for, here at Deck Bros we can tackle any project! We're deck building experts in Omaha Metro Area, and we're ready to offer you a long-lasting deck that'll impress all your guests!
Call us today at (402) 369-5724 to discuss your upcoming deck addition and what decking material is best for your particular situation, or request your free quote and let's talk!