The 5 Best Deck Building Companies In Valley, NE
Ready to have the best builders on your project?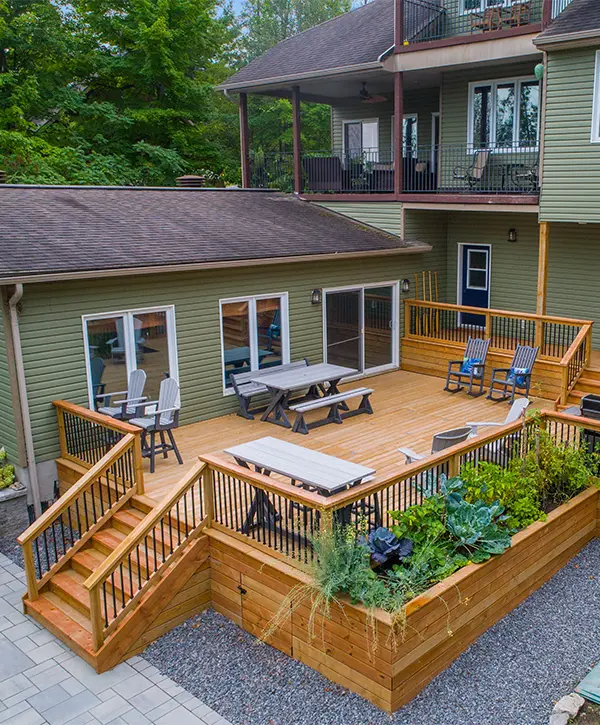 When looking for deck building companies in Valley, NE, make sure to select one that guarantees exceptional quality and service. It's important to note that not all companies provide the same level of excellence that you rightfully expect.
At Deck Bros, we recognize the quality of work our competitors provide. However, we have noticed that some of the decks they build lack responsibility.
This is why we made this top 5 deck building companies in Valley, NE – so you can see for yourself which are the contractors you can trust on your project!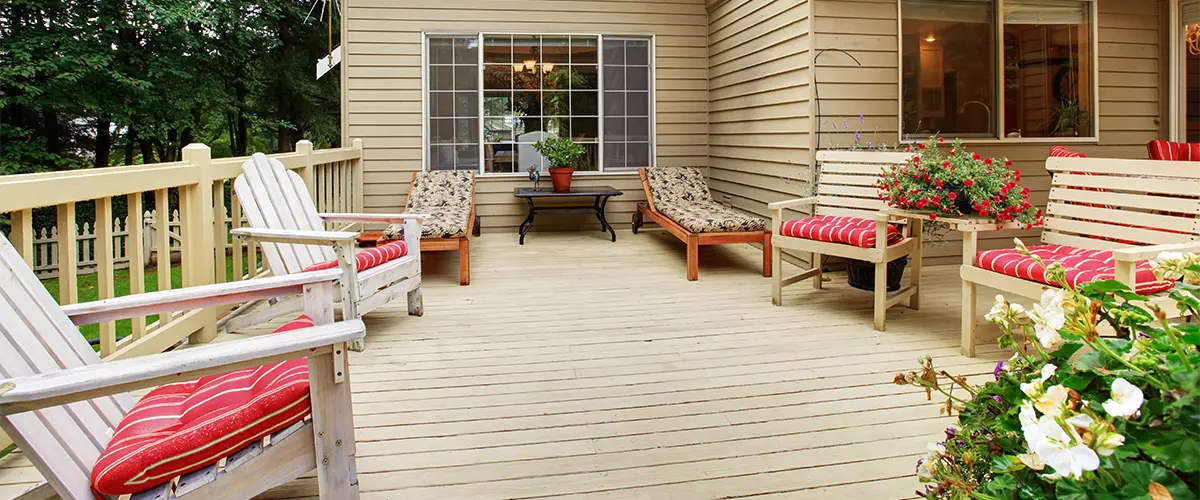 1. Starting With Deck Bros
Homeowners in Valley, Papillion, Bellevue, Omaha, and surrounding areas found Deck Bros to be their preferred deck builder. People love us not just because we deliver a quality product, but because we value safety.
You'll get a quick turn-around time to enjoy your new deck in record-time! We're building most of our decks in a maximum of 3 days, regardless of size or complexity. You'll get a reliable and friendly team that'll go above and beyond to ensure you're 100% satisfied with our work.
Following a thorough consultation, we will provide you with an exact quote that encompasses all components of your project; this way, you can compare it to the other quotes on hand.
We've designed a deck building process that keeps your comfort and satisfaction as our top priority.
With Deck Bros, you're getting:
Make Your Deck Repair Go Easy
Our team of carpenters in Omaha are skilled and dedicated to their work. They will provide courteous and dependable service to ensure your new deck is completed successfully.
We are committed to bringing your vision to life, starting from the beginning and seeing it through until the end.
Here's what your neighbors are saying about working with the best deck building company in Valley!
Here's what your neighbors are saying about working with us!
Quick call turned into a quick 10×10 above ground pool deck. Luan was professional and energetic and kept us in the loop. Highly recommend.
The owner was very responsive, crew talented, and work done to last a long time. Work was completed on time and project started quickly.
We offer professional deck repair services for homeowners in and around Valley, NE! If you're looking to get the best decking company on your project, click the button below and talk with us!
2. Anthony David Builders
Anthony David Builders started because they believed the deck building industry still has a lot more to give.
They take pride in knowing how to utilize and manage factors like subcontractors, materials, and efficient communication.
The company offers custom homes, steel buildings, repair and remodeling services, and among all, deck building services. Although they're not specialized and dedicated to decks only, this is a company worth trying your luck with or at least getting a quote from.
Anthony David Builders built us the perfect steel building for our agricultural needs. Their expertise in pole building construction is unmatched and we couldn't be happier with the end result.
Travis and Shelley, the owners of Forsman's Finest, prioritize professionalism, respect, and communication while delivering superior deck products and customer service.
Travis has had a passion for woodworking since he was 14 and has gained more than 20 years of experience in the building industry. With the support of his wife Shelley, he founded Forsman's Finest in 2018. Their business philosophy revolves around communicating effectively with customers and keeping them informed about the progress of their orders.
Their goal is to enhance the relationship between homeowners and contractors in the Omaha area. They are effectively ensuring that every customer feels heard, understood, and valued during the deck building process.
Travis was a fantastic communicator. We dealt with inclement weather leading up to and during our project and they found a way to make it all work. His team was polite and on time. The finished product looks great!
Carson Enterprises is a full-service landscape design and hardscape construction company located in Omaha, Nebraska that specializes in building one-of-a-kind water features, hardscapes, and decks.
They take pride in providing quality, uniqueness, reputation, and experience on every project they take on. Since 1999, Carson Enterprises has helped hundreds of homeowners in Nebraska with their outdoor projects, and they keep going!
Some services they offer are hardscapes, water features, fire features, poolscapes, pavers, outdoor lighting, outdoor living, and maintenance services on all of these.
This is the second time and second home we've hired Carson to makeover our backyard. This time with another beautiful hardscape, fire pit and full landscaping. Extremely professional process from initial consultation, design and very timely implementation. Highly recommend and worth every dollar.
5. Decks, Decks & More Decks
Decks, Decks & More Decks specializes in custom decks since 1980. Although one of the oldest deck builder in Nebraska, that doesn't necessarily mean they're the best.
Their focus allows them to provide superior craftsmanship, in-depth problem-solving, and unparalleled creativity to any deck they take on. Be it a quick repair or a new build, these guys will provide years of experience and expertise, and chances are, they'll succeed!
As a family-owned and operated business, they value quality, honesty, and dedication, and showcase them in their work.
We are very happy with our experience with this company. The entire process went smoothly from the initial consultation to the final build and clean-up. Everyone we worked with was friendly and knowledgable. We love our new deck!
We have selected five top deck-building companies that can help you bring your deck vision to life. They are sure to fulfill all your needs when it comes to finding the perfect fit.
Regardless of whether you choose Deck Bros or another contractor, it is important to make sure that your deck is secure and safe.
We recommend getting several quotes and evaluating them thoroughly to determine which one suits your needs the best. Keep in mind that choosing the lowest price doesn't necessarily mean getting the best deal, and selecting the highest bid doesn't guarantee excellent outcomes.
At Deck Bros, we have everything! We're offering reasonable deck repair costs, non-stop guidance and communication, a team of experts dedicated to your success, and a building process that gets your deck up and running in record time!
If you're interested in getting a quote from one of the best deck repair companies in Valley, click here. Or call us directly at (402) 369-5724 and let's talk!