Are you looking for the right decking material to create a beautiful outdoor space in your Omaha, NE, home? There are numerous deck material options available, and it's important to consider various factors when selecting a material.
From wooden decks to composite materials, this guide will provide all the information needed to choose the best deck material option for your home. With careful research, finding the perfect decking material is easier than ever – so let's get started!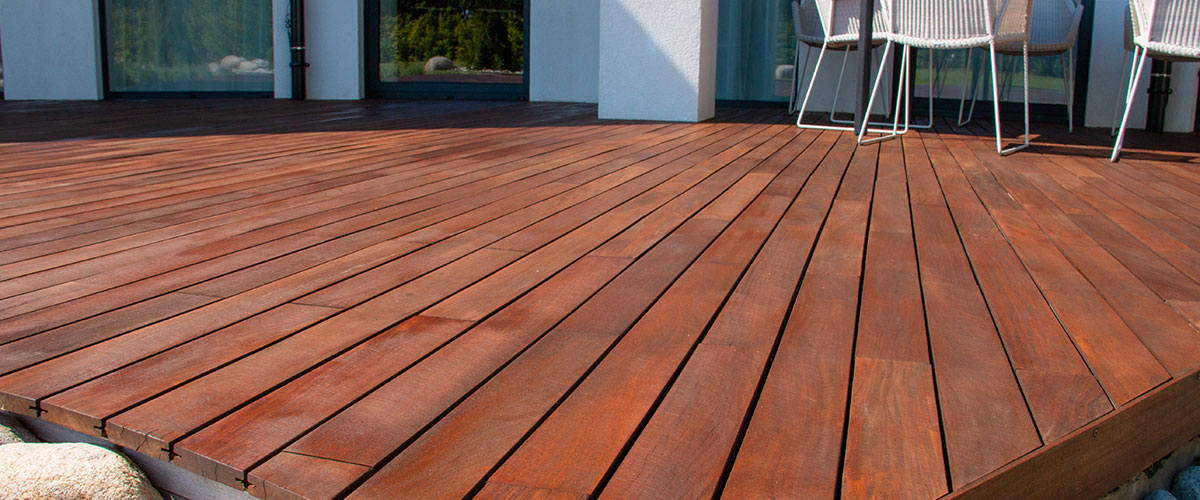 Types of Decking Materials
By understanding the features and benefits of each material, you can make an informed decision that aligns with your preferences and requirements for durability, maintenance, aesthetics, and cost. 
Let's dive into the world of decking materials and discover the perfect choice for your outdoor space.
When considering what type of decking material to use for your Omaha, NE home, many homeowners often explore the different types of wood available. Wood decking materials such as Ipe hardwood, redwood, cedar, bamboo, mahogany, and pressure-treated pine are popular choices due to their individual advantages and unique properties.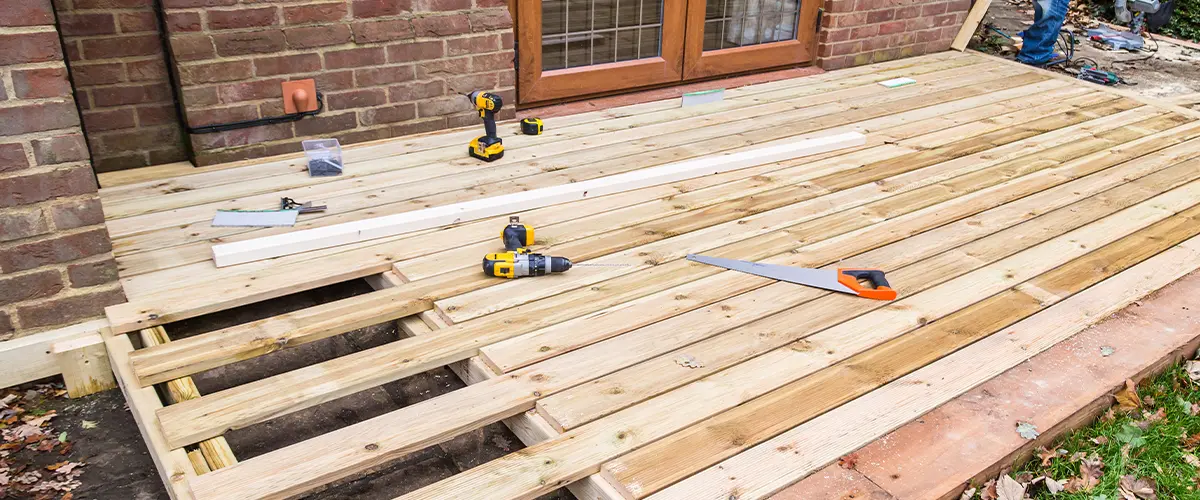 Composite decking has become increasingly popular in recent years due to its range of benefits for homeowners. Unlike traditional wood decking, an uncapped composite decking doesn't require sanding, staining, or resealing and is easy to clean with soap and water.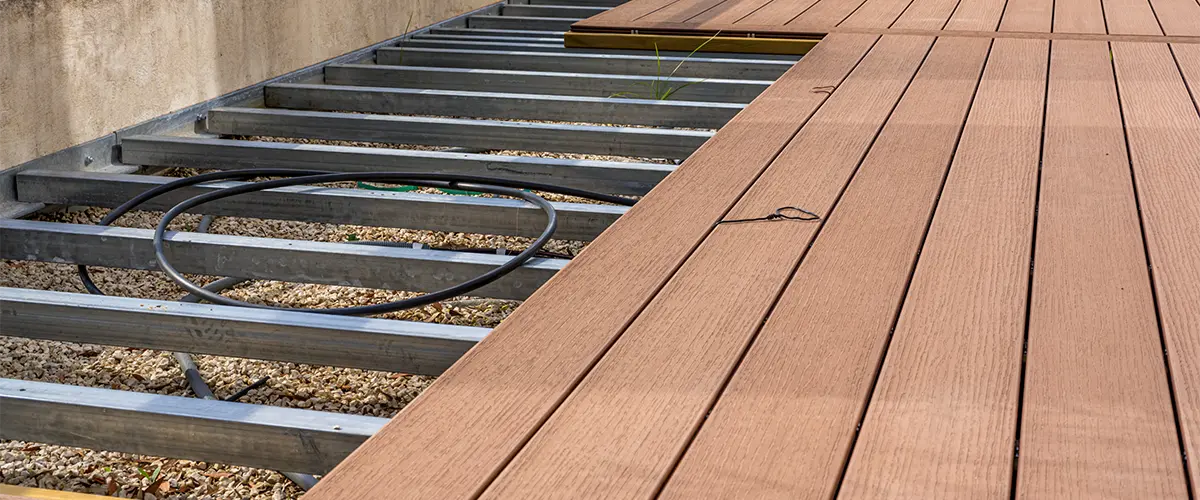 Offering great durability and low-maintenance qualities, plastic decking is a popular choice for homeowners in Omaha, NE. Made from a combination of wood fibers and plastics, it comes in a variety of colors and styles to suit any aesthetic design preference.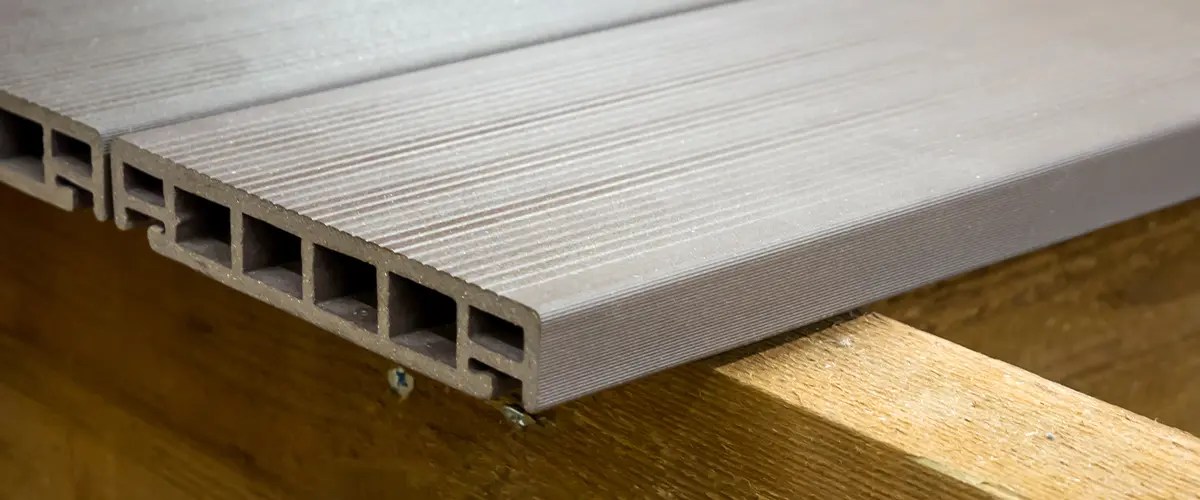 Aluminum decking is a great choice for outdoor decks, with many unique benefits when compared to more commonly available materials. This sturdy material is lighter and stronger than wood and composite decking components, making it easier to install and handle.
Factors to Consider When Choosing Decking Materials
It's essential to weigh factors like durability, maintenance requirements, aesthetics, and cost when selecting the best decking material for your Omaha, NE, home.
When selecting the best decking materials for a synthetic or natural wood deck in Omaha, NE, durability can't be overlooked. It's important to invest in a material that is long-lasting and of good quality.
When it comes to decking materials, maintenance is often a key consideration. Each type of material has different requirements for upkeep and care.
Choosing the right decking material for your Omaha, NE home should not be taken lightly. As aesthetics play an important role in forming first impressions of outdoor living spaces, homeowners are advised to consider the visual impact of the material they choose and take into account factors such as their style preferences when selecting a product.
The main benefits of installing a deck on your Omaha, NE home include creating extra outdoor living space for entertainment, increasing property value, and enjoying fresh air while relaxing. Additionally, decks offer protection from the sun's UV rays and provide an ideal location for grilling or other outdoor activities year-round.
Nebraska climate offers several viable options when it comes to selecting the best material for your unique needs such as pressure-treated lumber, composite wood materials, redwood, and cedar planks, each with its own set of advantages/disadvantages depending upon existing conditions.
The type of material chosen will determine how much upkeep is necessary after installation, but generally speaking, all decks require regular cleaning and inspection in order to maintain their condition over time, regardless if made from natural hardwoods like cedar/redwood or synthetic products located underneath a roof structure, etc.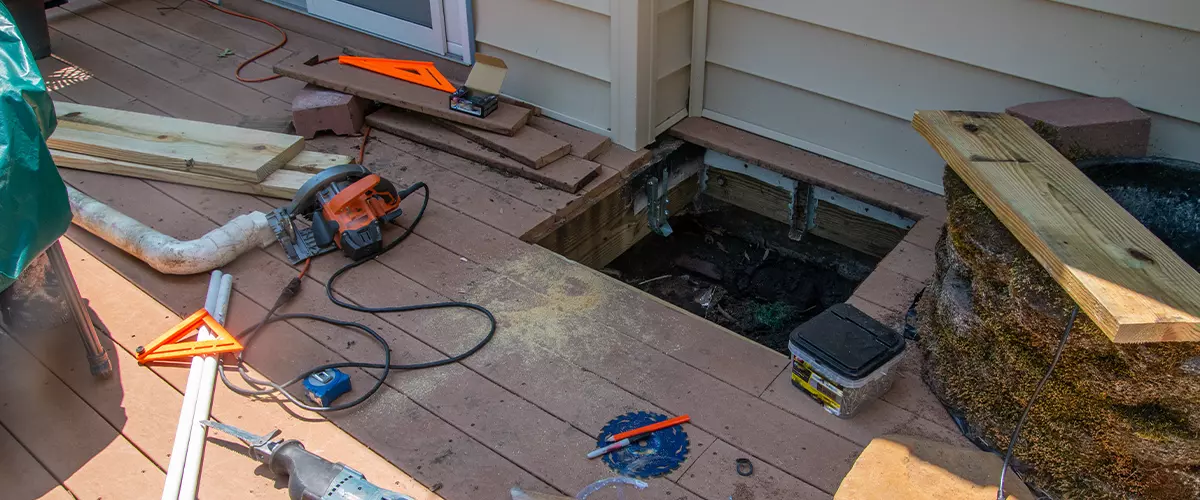 Reach Out To Omaha's Deck Pros
From deck installation to deck repair, we are your trusted Omaha contractors. We can install different types of decks and guide you through the material choices, explaining the pros and cons of each. If you'd like to know more about decking materials or want us to build you a stunning new deck, contact us at (402) 369-5724.