But we all know that wood costs have been rising for several years now. Cedar decking cost changed and keeps changing as years go by and other materials come up on the market.
While composite is rapidly gaining more ground, many of our customers still want a beautiful cedar deck in their backyard. If you're looking to get one yourself, here's the cedar decking cost in 2023 in Omaha. 
Let's begin!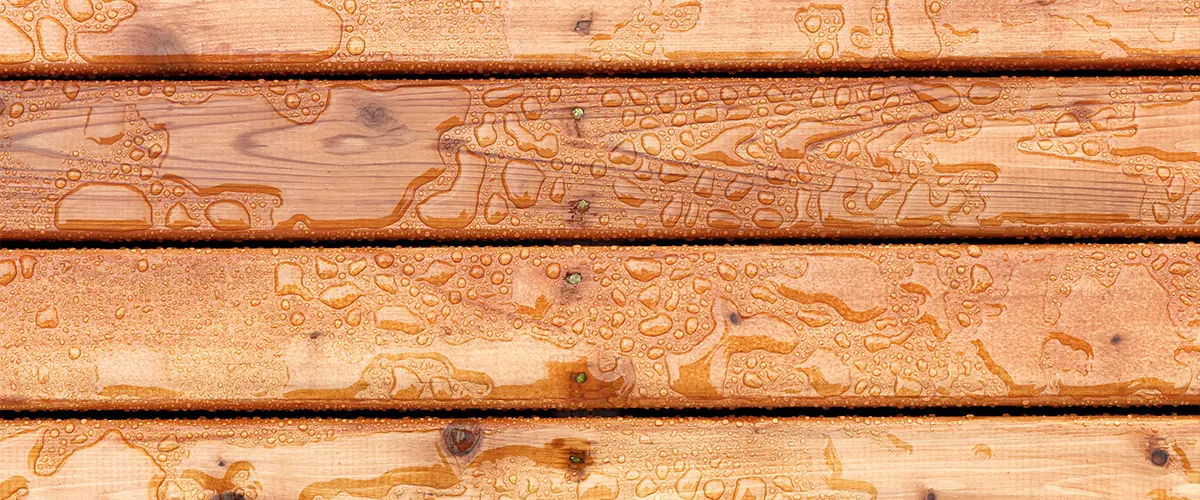 Use this deck building cost calculator to find out how much your cedar deck will cost. Use the sliders to set the total square footage and the linear feet of railing, select cedar as the decking material, and add any extra feature you want to get an approximate quote for your new project.
Cedar Decking Cost Averages
The cedar decking prices are usually between $5 to $10 per linear foot. While clear cedar decking (a cedar board that's virtually clear of knots) is more expensive, the knotty cedar will be more affordable, just like the northern white cedar or the western red cedar.
Let's look at some cost averages.
The most common cedar deck boards we're using are 2×4-12′ S4S CEDAR PREMIUM KNOTTY 1F, and we're buying them at around $35. This is 12′ long, so it works great for most deck dimensions, and can also be cut to fit in different areas. For a 2×6 of 12′, we're paying around $55. If we're using 2×6, you'll use less boards, but it will impact the look of your decking surface.
Note: This is cedar premium knotty with the highest grade of quality. If you're looking for something cheaper, at the cost of sacrificing both quality and aesthetics, we can also find cedar boards that are more budget-friendly from Lowe's or Home Depot.
However, both 2×6 and 2×4 are great for decking surfaces, but going further, like 2×8 can make the decking look funny and not as great.
Cedar Posts Cost Averages
For deck posts and frames, if money is not an issue, we recommend using the steel or aluminum frame from Fortress Building Products. These are incredibly durable, strong, and will guarantee a deck that'll last for a lifetime and more.
The traditional option for both deck posts and frames, however, remains the pressure treated wood. The most expensive post you can get would be a 6×6 of 20′ long, and it'll cost around $250 per post. At that stage, you might as well get a metal frame. 4×4 posts can sometimes work, but on larger decks with a lot of weight, these can bend and quickly become unsafe. Which is why we work with 6×6 posts most of the time.
For example, for a 6×6 of 8′ long, Pressure Treated Wood Grade #1 rated with ground-contact, we're paying around $60. Depending on how long the post will be, the price will increase. Therefore, if you're looking to get an elevated deck, know that the longer the posts, the more expensive they'll be.
For a cedar deck frame, a 6×6 rough sawn cedar of 8′ long would cost around 180$.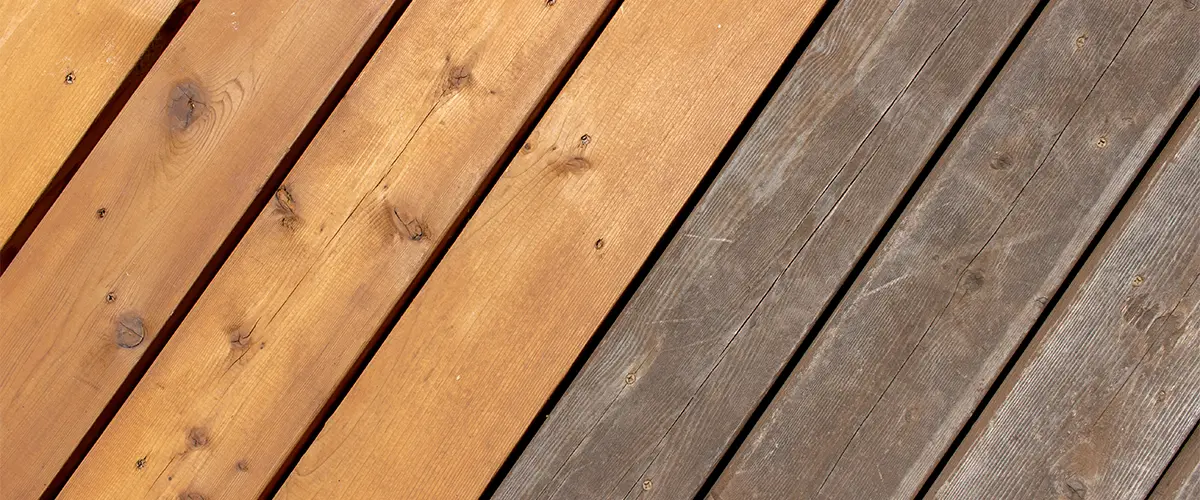 So, Is Cedar Decking Cost Worth It?
From our experience, it really depends on the type of homeowner you are. If you love spending time maintaining your deck, a cedar deck might be worth it. If, on the other hand, you don't want to have to think about upkeeping, you'd better choose a different material.
Alternatives To Cedar Decking
Other Decking Materials Costs
So, we discussed the cedar decking cost, but let's see some other decking materials and their associated cost.
So, this is the cedar decking cost in 2022. If it feels like more than what you expected, remember that these are premium boards with increased quality and aesthetics. They're ready to take stains and sealants directly, so you won't have to wait for it to dry.
Like we mentioned above, if you're looking for a more budget-friendly alternative, our deck designers will guide you through all your options and help you choose the best solution for your particular needs.
If you're interested in learning more about the cost of various decking materials, get in touch with us today! You'll speak with one of our experts that'll explain to you every option available, and which will be the most cost-effective material that you can get!
Call us at (402) 369-5724 and get expert's advice on your upcoming deck building project!