Deck Building Cost In Fremont, NE
No time to go through the article? Get your personalized quote now!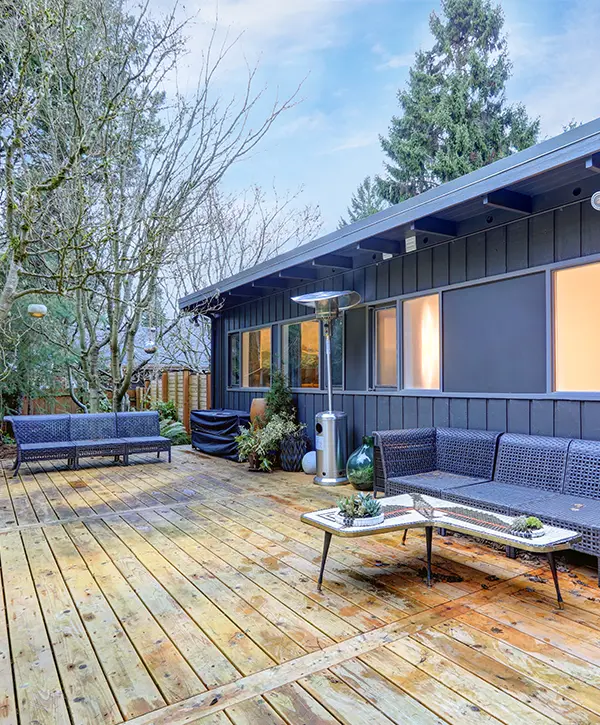 The deck building cost in Fremont, NE, might be one of the main factors that make homeowners quit the thought of getting this amazing addition.
But it doesn't have to be like this.
We've seen dozens of deck builders charging enormous amounts for minimum quality, builders offering the lowest, too-good-to-be-true bids, and builders offering a product equal to their cost.
Here at Deck Bros, we take pride in offering the most advantageous deck building cost and delivering a superior product, along with an exceptional process that puts no pressure or effort on you and your family.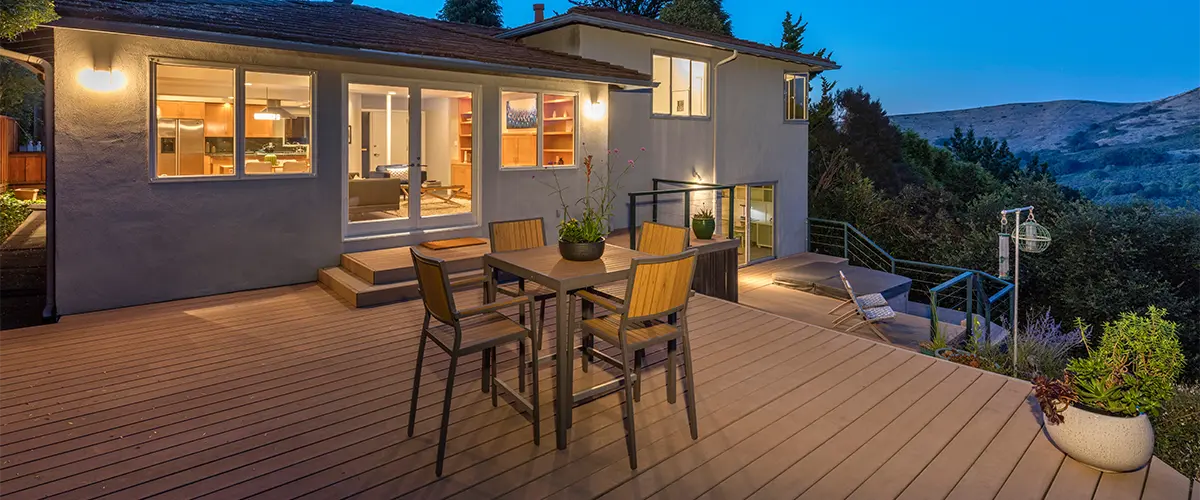 Typical Deck Building Cost In Fremont, NE
The old saying "you get what you pay for" still holds true when it comes to home improvement projects. The size of your deck is probably the most critical factor in deciding the final cost, followed by materials and elevation.
On top of these, add any extra upgrade you're looking for and the labor cost of the contractor you choose to work with.
| Size | Square Feet | Average Cost |
| --- | --- | --- |
| Small Deck | 200 square feet | $15k |
| Medium Deck | 600 square feet | $25k |
| Large Deck | 1,000 square feet | $45k |
At Deck Bros, we provide quick, free estimates over the phone. However, after our on-site examination, you'll receive a more thorough price quotation. We'll walk you through the material alternatives and their pricing and recommend the best solution for your new deck – one that is both efficient and cost-effective.
Labor Costs In Deck Building In Fremont, NE
With decks, safety is always the number one priority. Building a deck yourself is usually not the best idea if you're inexperienced. Besides, you'll probably spend more money in the long run because of all the mistakes you're likely to make.
In other words, the peace of mind of working with professionals is priceless.
The architect is the expert that makes sure your deck design is not compromising your deck's functionality and safety. It's the person that will focus on safety and functionality and will have nothing to do with the looks of your deck.
Good architects charge between $125 to $250 per hour.
The deck designer typically works with the architect to ensure the design is functional and safe without sacrificing the deck's structural integrity. The designer will help you choose the color scheme, materials, and type of railings and posts that will look the best for your new space.
A top-ranked deck designer charges between $100-$200 an hour. Expect to pay for about 3 – 4 hours for a project.
The deck builders are the contractors that will actually build the deck according to the blueprints, designs, and instructions.
For the best deck builders in Fremont, expect to pay between $30 to $35 an hour. The average deck builder charges around $25 an hour, while beginners charge around $15.
If you're looking to work with a contractor that makes getting your well-deserved deck so much easier, this is it!
 With Deck Bros, you're getting your own architect, deck designer, and builders all in one. No more hassle and talking with different contractors, just your own dedicated project manager that'll make sure you're getting the best deck in Fremont!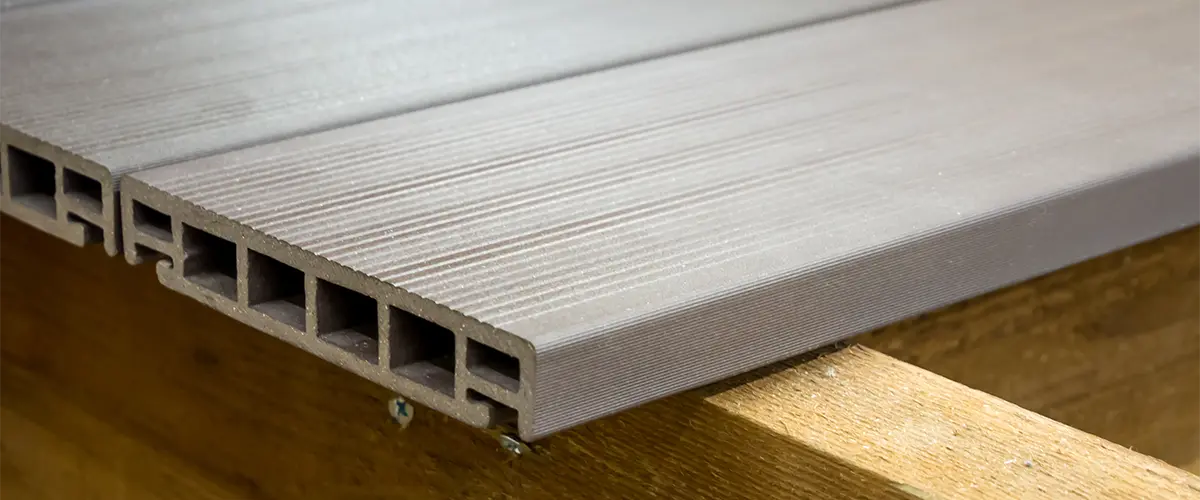 Our Customers Love Their Deck Bros Upgrades!
Homeowners in Fremont and surrounding areas know a good deck builder when they see one! See what they say about working with us!
Just had our 14 year old deck redone. 
Deck Bros did the work and it truly exceeded our expectations. 10/10 construction. Beautiful craftsmanship. Excellent company to deal with. Very straightforward as to design options and everything carried through to the finest details. 
If you need a deck done/repaired-this is the company to go to!
Deck Bros did a phenomenal job with our deck! 
Luan went over all the pros and cons of what we were doing, encouraged us to ask questions, and kept us updated on all progress. 
Everyone was professional and efficient, and the crew worked hard and did their job both quickly and well. The new deck is beautiful and has some nice warranties to go with it!
Materials Cost In Relation To Deck Size
When you first reach us, we'll want to know what kind of deck you were thinking of. There are two main types of decks, wood decks and composite decks. Let's see some differences: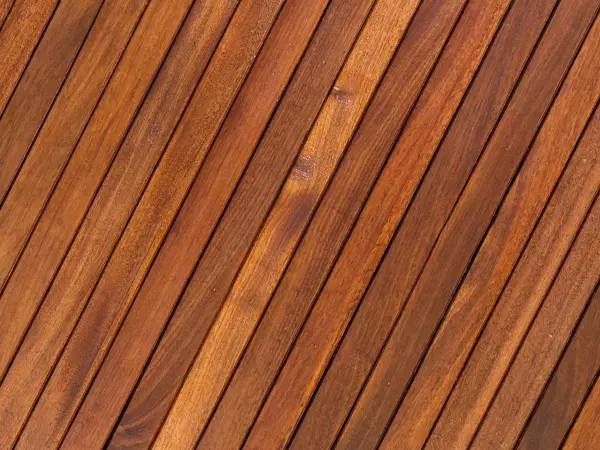 Although wood decks continue to be famous for homeowners, they come with expensive maintenance costs down the line. 
Wood is an appealing material for its cheaper price and natural look, but it demands more time and effort to keep up with other materials.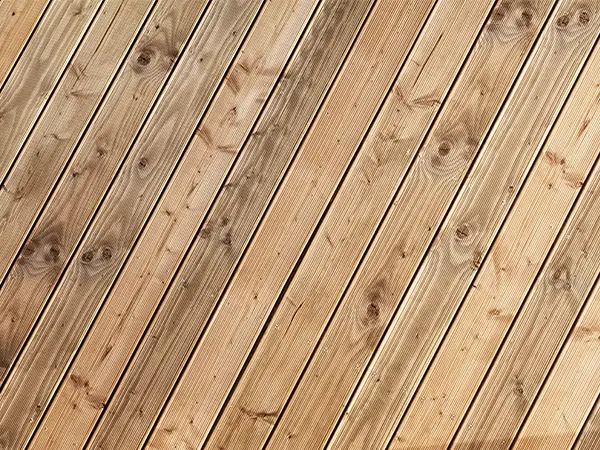 Composite decks are becoming increasingly popular and for a good reason. For our older customers, these decks are perfect as they can no longer keep up with the maintenance of their wooden decks. 
In fact, many of our jobs involve replacing wood decks with composite ones, as homeowners want to use their decks more than maintain them.
Yellow pine, more commonly known as pressure-treated wood, still remains the most popular type of wood for decks, so we'll use it as a reference point. Cedar is also a popular decking material, but a bit more expensive.
Pressure treated pine decking cost ranges from $15.00 to $25.00 per square foot for materials, and between $20 to $30 for installation.
| Material | Square Feet Installed | Average Total Cost |
| --- | --- | --- |
| Pressure Treated Wood | 100 square feet | $3,500 to $5,000 |
| Pressure Treated Wood | 200 square feet | $7,000 to $10,000 |
| Pressure Treated Wood | 400 square feet | $12,000 to $15,000 |
| Pressure Treated Wood | 600 square feet | $18,000 to $25,000 |
| Pressure Treated Wood | 800 square feet | $24,000 to $28,00 |
| Pressure Treated Wood | 1,000 square feet | $28,000 to $35,000 |
However, pressure-treated wood is a soft wood that's susceptible to rot and pest damage. It requires constant attention and care, especially in an environment as we have in Nebraska. In fact, no matter if it's a dry or wet climate, pressure-treated wood still needs regular sealing and staining.
Hardwoods like Ipe, Tigerwood, or Teak are more expensive decking materials, but they'll sure make your deck look more unique and upscale. Keep in mind that even hardwoods require sealing and staining!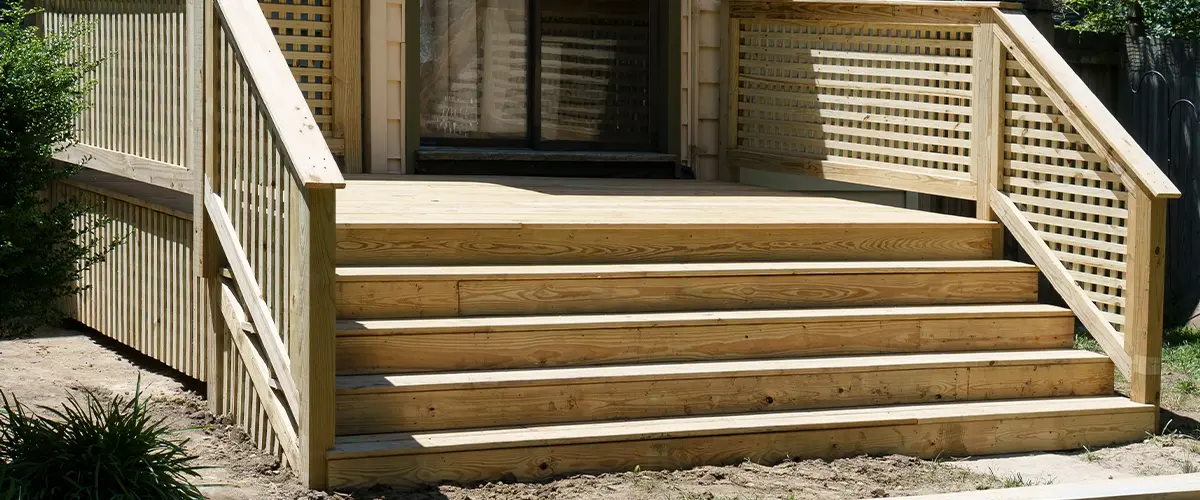 If you're done with the never-ending upkeeping of a wood deck, choosing composite will give you the peace of mind required to live better outdoors. You won't have to stain or seal your deck annually, and pressure washing it once a year will suffice.
Though an initial investment, composites save you money in the long run.
Here at Deck Bros, we work with some of the best composite decking brands in the industry. Our favorites are TimberTech and Trex decking due to their accessibility, flexibility, and wide selection of materials they offer.
We prefer getting these materials straight from the shelf, as ordering and waiting for the materials to come can postpone starting your project.
Composite decking boards typically cost between $60.00 to $70.00 per square foot. However, depending on your needs and budget, we can choose a different product.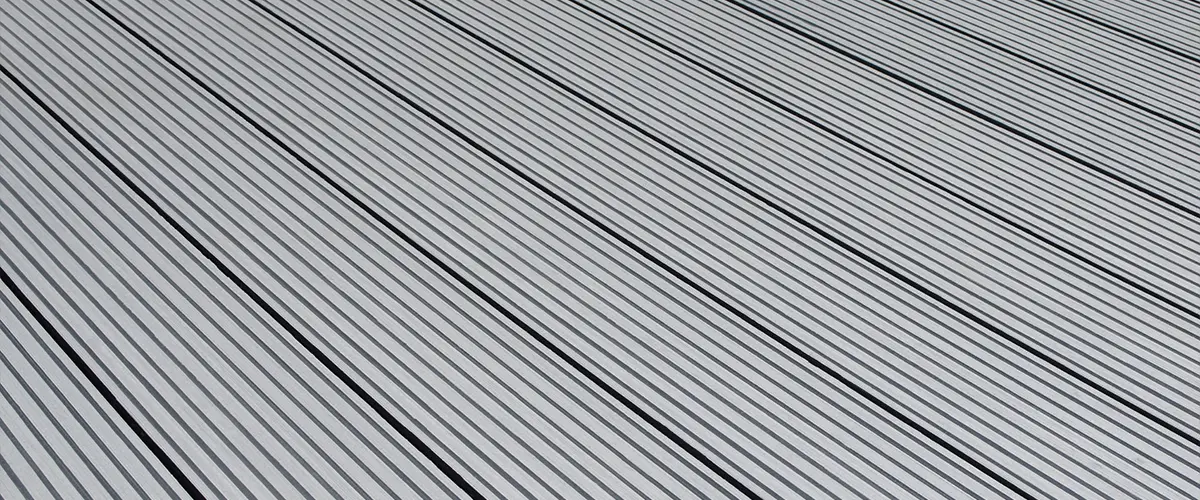 We'll include three main things here: deck blocks or footings, posts, and the frame itself.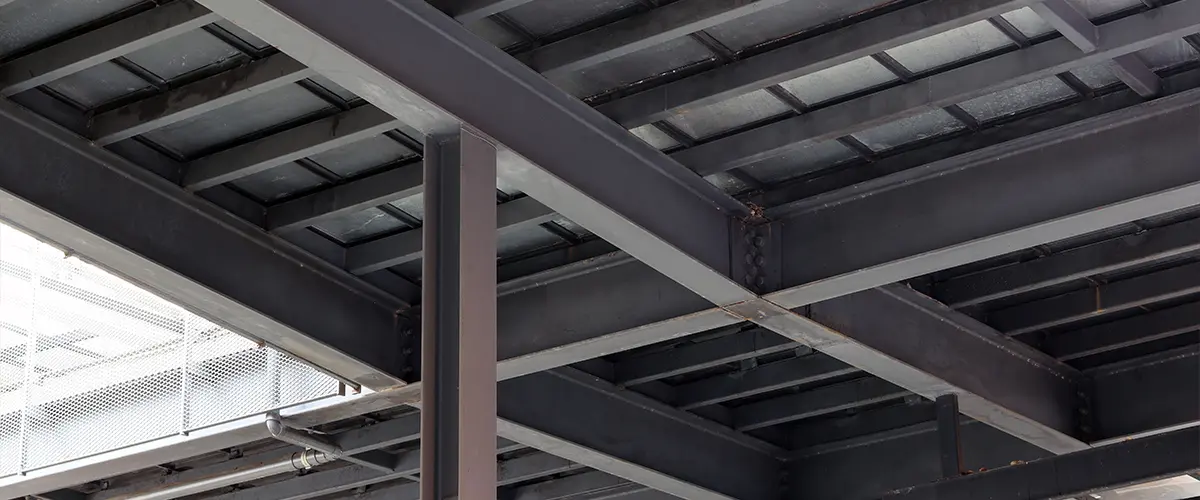 Accessories and other features are not mandatory, but they sure help make life on your deck a whole lot easier.
For the weather we see in Fremont, NE, our best recommendations would be awnings and pergolas to offer shelter in the rain and anti-slip boards, at least in front of your exits.
| Upgrade | Average Cost |
| --- | --- |
| Awning | Between $1,200 and $4,000 |
| Pergola | Between $2,500 and $10,000 |
| Drinking Rail | As low as $100, but depends on railing material |
| Deck built-in bench | Between $2,000 and $3,000 |
| Deck lighting | Between $40 to $300 |
3 Quick Tips When Budgeting For A Deck Building Project
Don't Underspend Or Overspend
While the allure of wood decks and railings is their initial low cost, many customers overlook that they require more upkeep than other options. Choose what's suitable for you by working with our team to find a custom solution based on your budget and preferences.
While a pressure-treated wood deck might be a lot cheaper, the money you'll invest in it over the years will pile up, making a wood deck not such a significant investment.
Know What You're Paying For
Before hiring a contractor, be sure to ask about the materials they use, if there are any advantages or disadvantages to using them, and what the process will involve step-by-step.
Make sure you understand all aspects of the contract and that any building permits have been filed and received. We always value our customer's commitment when they actively ask questions during project planning–it's a sign that they're just as invested in seeing it through to completion as we are!
No matter what project you're working on, it's always a good idea to have a backup plan. Budget 10 – 20% more on your deck construction to make sure nothing catches you on the wrong foot. Besides, having some extras on hand is never wrong, even if everything goes according to plan. For example, when the time comes, you can use extra boards to replace or repair your deck.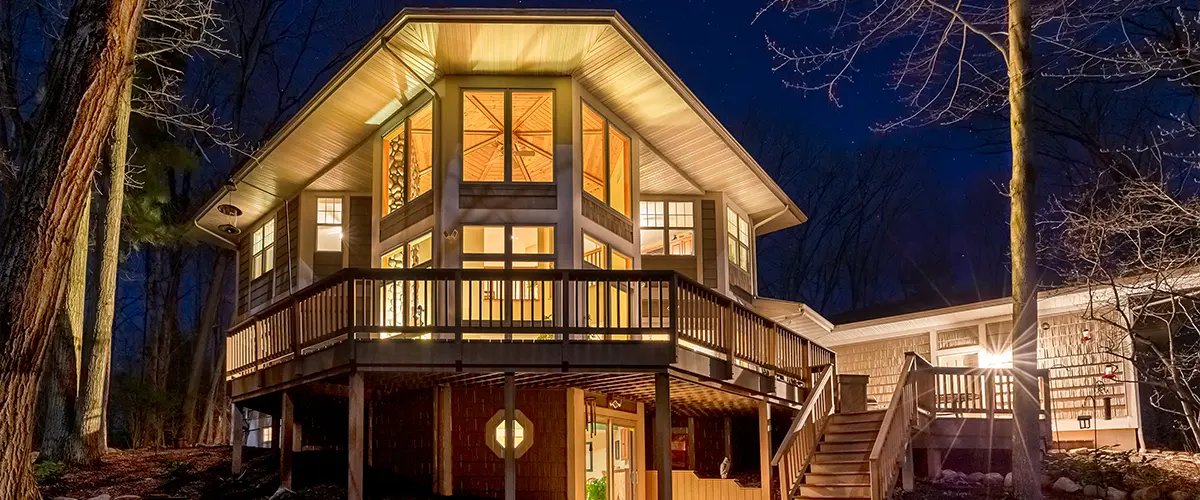 Ensure Your Money Is Well-Invested With Deck Bros
If you want to get a real investment and know where all your money goes in your new deck, we might just be the perfect fit.
With Deck Bros, you're getting pricing transparency and detailed material costs, so you'll know where every penny goes. We take pride in our fair pricing and let you see for yourself that our craftsmanship will be worth every dollar.
With us, you'll get:
Get The Best Decking Solutions In Fremont, NE, Right Now!