The 2022 Cost To Remove Concrete Slabs In Omaha
Get the most accurate cost estimate for your project directly from one of our pros!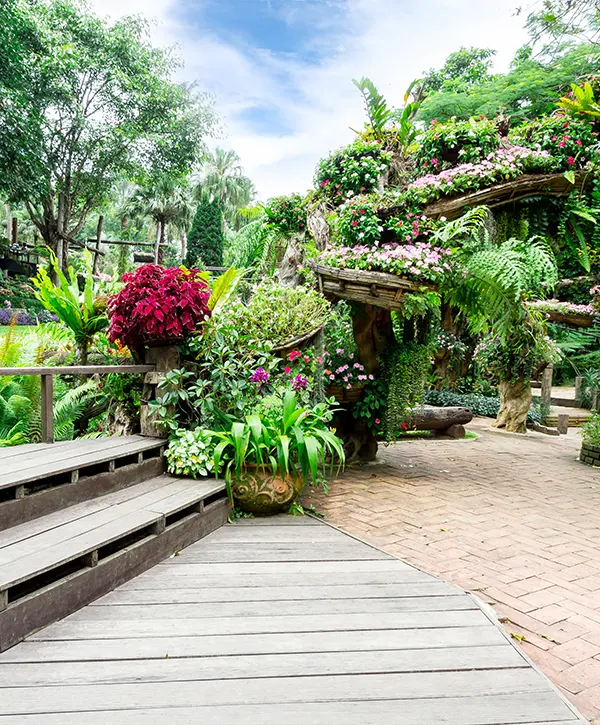 Many of our customers choose to build a deck over an older patio. Most of the time, these are concrete slabs that are now cracked, sunk, or simply look terrible.
While building a deck over concrete slabs is not impossible, there are a few reasons we don't recommend it.
In this article, you'll discover the cost to remove concrete slabs in Omaha and why it's better to remove the old patio before building a new deck.
Let's begin.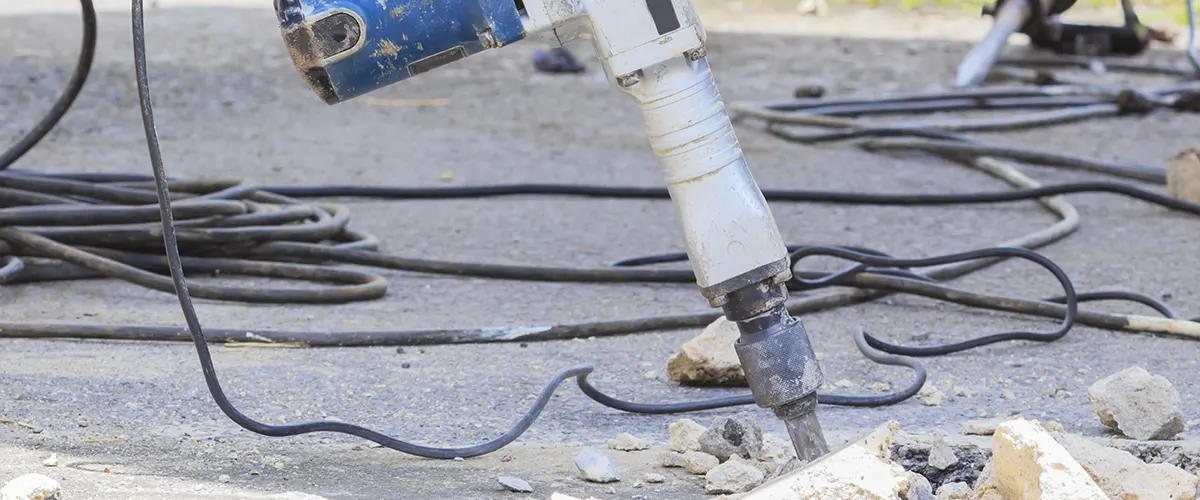 Average Cost To Remove Concrete Slabs In 2022
On average, homeowners pay around $1,450 for professional concrete slab removal. The typical price range for removing concrete slabs is between $680 and $2,850, or between $2 and $6 per square foot. The labor costs are actually what you'll pay for the most, as contractors charge per square foot.
Costs may vary significantly below or above the average range based on the slab's size, location, thickness, and reinforcements. Small-scale concrete removal projects cost most homeowners approximately $260, whereas large-scale concrete removal costs an average of $7,703.
Again, there are a number of possible reasons why your overall cost for concrete removal might differ from these figures, but the most prominent factor is its size.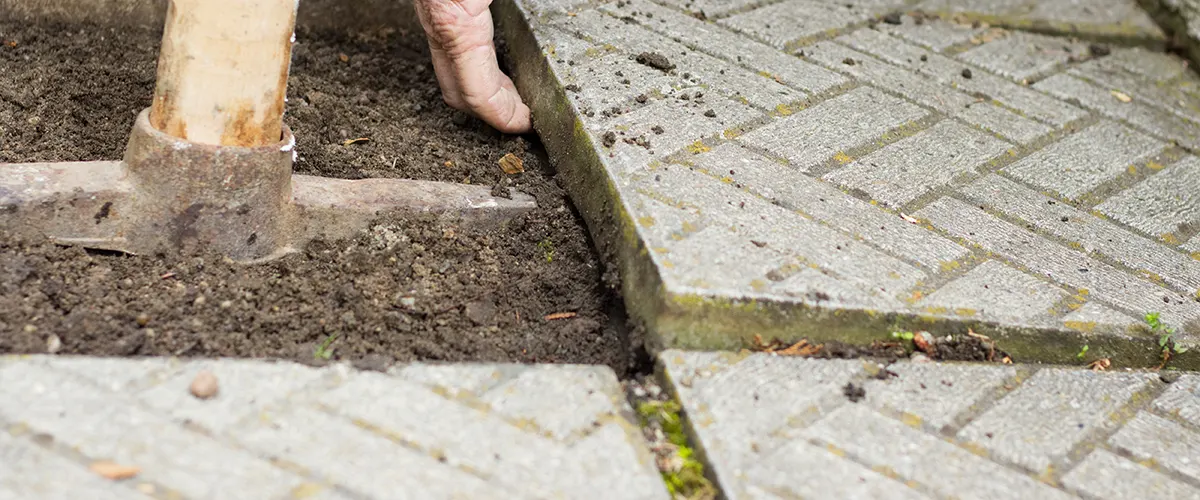 What Happens After Concrete Removal
Removing concrete slabs is a landscaping project, so after the concrete has been removed, that might be the best chance to make that space look pretty.
Concrete removal specialists will only take care of the concrete demolition, but they'll have someone else build the concrete. For example, if you want a set of concrete stairs or other concrete surfaces, you'll have to hire concrete contractors.
If you're building an elevated deck there, you can get a new flagstone patio or something more upscale that'll look good with your new addition. If you're building a ground level deck, you'll have to level the ground and get it ready for the deck construction.
Other options are:
The Cost To Remove Concrete Slabs Yourself
Working with concrete is a tough DIY project, as it requires a lot of effort. More than that, knowing the ratios that'll get you the best concrete material takes knowledge and experience, so if it's your first time working with concrete, consider getting a contractor.
Even if you don't plan to pour concrete again, removing concrete slabs takes a lot of time, tools, and effort. And while you might have one or two of these, you'll miss the other, and the endeavor will get much harder.
Concrete removal involves using multiple tools to break up the concrete into small bits and pieces. Disposal costs will also vary depending on your local concrete disposal services.
Let's look at the cost of the essential tools and safety gear.
| Tools | Average Cost |
| --- | --- |
| Safety Glasses | $13 |
| Crowbar | $13 |
| Work Gloves | $14 |
| Shovel | $24 |
| Ear Protection | $25 |
| Sledgehammer (8 pounds and up) | $43 |
| Bolt Cutters | $66 |
| Circular Saw / Concrete Saw | $52 (24-hour rental) |
| Wheelbarrow | $90 |
| Jackhammer / Breaker | $91 (24-hour rental) |
| Total | $431 |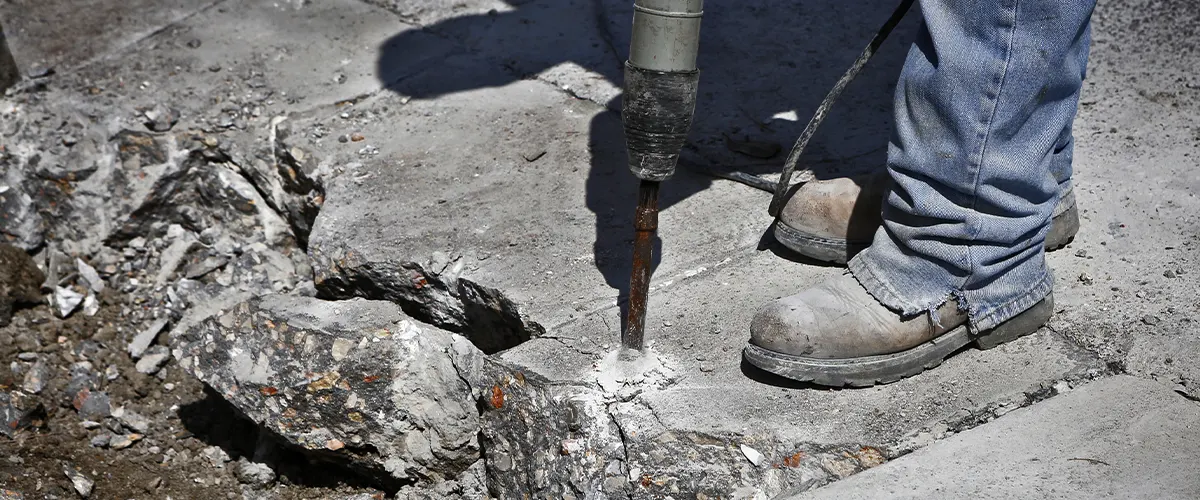 Remove Concrete Slabs Before You Start Building
The one question remains. Do you really have to remove your old concrete slabs before building a deck?
No answer is yet set in stone, and it really depends on the condition of your concrete slabs or patio. Sometimes building a deck over concrete is totally possible, while other times it just represents a risk not worth taking.
In general, we recommend all our customers to get rid of old concrete slabs that are in the way of their new deck. If the concrete is cracked, it'll cause the broken parts to move even more and ruin the stability of your deck. Even if it's not cracked, older concrete patio are built without a slope. This can cause water puddles beneath your wood deck and can lead to rot and mildew.
After a close inspection with Deck Bros, we can tell you for sure if it's safe to keep your concrete patio underneath the deck or if you'll need to remove it. We offer professional deck building and deck repairing, but we'll also take care of all the preparation, including demolishing your concrete patio.
When It's Safe Not To Remove Concrete Slabs
There are situations where removing the concrete slab or the old concrete patio is not necessary. For example, if you're building an elevated deck above the concrete patio, and the patio looks good, there's no need to remove concrete slabs.
As a rule of thumb, if your concrete slabs are cracked pretty badly, avoid building anything on top of them.
For a concrete driveway, for example, concrete removal services might charge less than for a large patio. On the other hand, if you have reinforced concrete, the concrete removal price will be higher.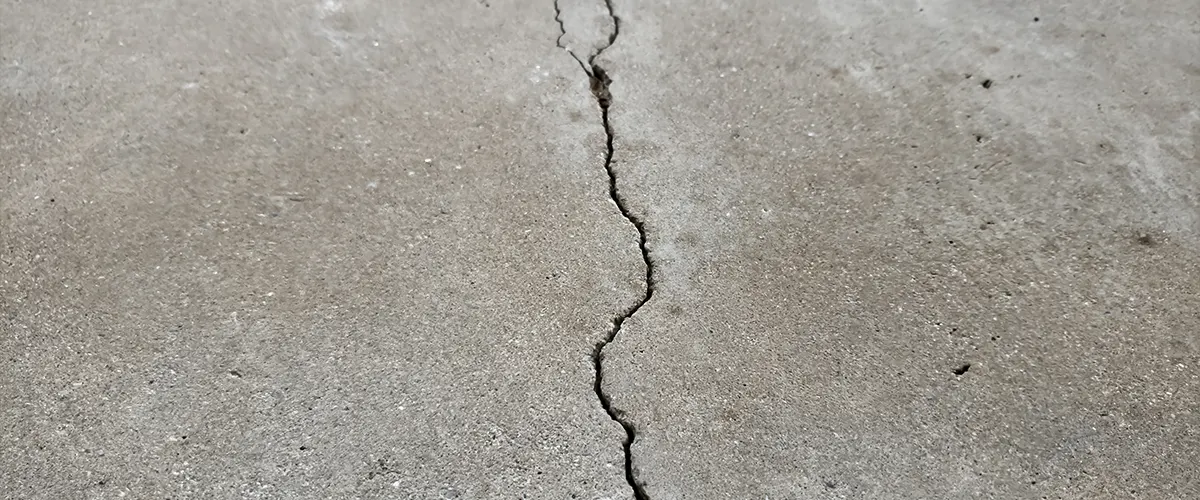 Concrete removal cost can't be avoided. But how much does it cost to remove a concrete slab? On average, homeowners pay around $1,450 for professional concrete slab removal, or between $2 and $6 per square foot of concrete removal.
When it comes to decks, we recommend all our customers to remove an old looking patio from underneath their new decks just because of all the issues that can appear in the long run.
At Deck Bros, we'll do a thorough consultation before we decide what's the best way to proceed. We know removing concrete slabs can get expensive sometimes, so it's not always worth the investment. If we'll find a better alternative, we'll let you know.
If you're interested in learning more about your solutions, give us a call today. We'll discuss your particular situation and we can even schedule a visit so we can see the scope of work. 
You can also request a quote and we'll get back to you as soon as possible. This would be the best approach to find out your concrete removal cost.
Get The Most Advantageous Concrete Slab Removing Service Cost In Omaha!
Request a free quote and let's discuss your concrete slab removing service in Omaha! Or talk directly with Luan, the owner of Deck Bros, at (402) 369-5724 and see if we're the right fit.