The 5 Best Deck Building Companies In Elkhorn, NE
Here are the best deck builders in Elkhorn! Choose the best fit for your project now!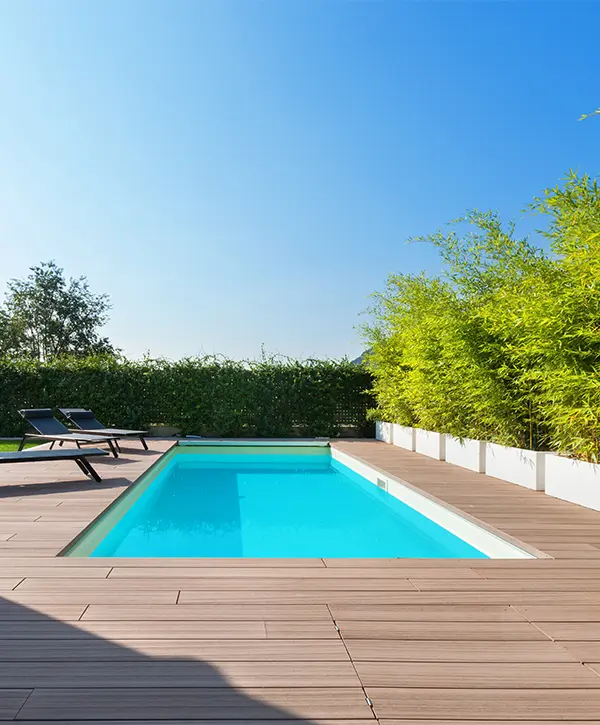 When it comes to deck building in Elkhorn, NE, many companies may not meet your expectations of quality, which is why you need to take your time and consider your option.
At Deck Bros, we pay attention to our competitors' work and know where we can improve. In fact, we've witnessed them build beautiful decks that we know will last a lifetime, but we've also seen decks done with no sense of responsibility.
There are quite a few deck building companies in Elkhorn, NE, and this is our unbiased top 5 list of deck builders worth looking into!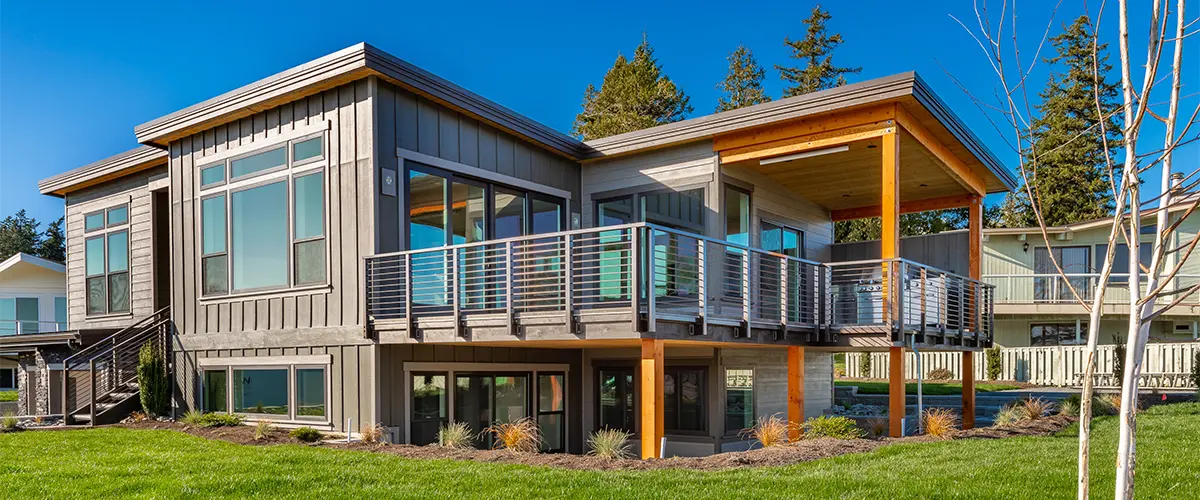 1. Starting With Deck Bros
At Deck Bros, we are committed to transforming the deck building industry for the better.
Count on us to build you the perfect deck, with your safety and well-being as our priority. You'll work with Omaha's best carpenters – people that love what they do and will work hard until you're fully satisfied with your end product.
We provide prompt, reliable service and offer honest rates. After our comprehensive meeting, you'll get an accurate quote listing every detail of the project so you can compare it with other quotes in hand.
We've certified Trex and TimberTech installers and work with some of the best products on the market, like Westbury Metal Railings and Fortress Building Products.
With Deck Bros, you're getting:
With Deck Bros, you'll get a high-performance deck in record time!
We're building most of our decks in 2 – 3 days, but we can also finish less complex projects in just a day. 
We're not cutting corners or rushing it out. We just know our trade inside out and we're not slacking. We're reliable workers that care about seeing you fully satisfied with your new deck!
Elkhorn Homeowners Love Their Deck Bros Upgrades!
They did a excellent job and the crew was professional. 
I live 2 hours from Omaha and they took the job without that being an issue. Our deck turned out beautiful. We have the best looking deck in town. I am so glad that we chose Deck Bros. 
 If you want quality go with Deck Bros! It will the best choice you make.
Can't say enough great things about Deck Bros! 
From the initial contact to the completion of my deck, Luan was always available and super responsive. He has a fantastic crew as well.
Deck Bros was hands down the most competitive with pricing. I couldn't be happier with how my deck turned out.
At Deck Bros, we pride ourselves on building decks that will last a lifetime. In addition, they're 100% safe! Our team provides the best deck building in Elkhorn for an add-on that will have all your neighbors in awe.
2. Rustic Craftsman, Inc.
Rustic Craftsman Inc. is a family-owned business in the Omaha metro area that started from custom furniture and ended up building residential decks and outdoor structures. They have years of experience in construction and carpentry.
Jake Clark, the owner, is an experienced carpenter who comes from a construction background. He's incredibly self-motivated and honest – traits that serve him well in every challenge he takes on. Jake's endless passion for learning fuels his commitment to completing each job with perfectionism.
You can enjoy their service in Omaha, Elkhorn, Gretna, Bennington, and other surrounding areas.
Jake and his crew did a wonderful job of demolishing our old deck and building a new one. Jake was very helpful with design ideas, and the job was completed within a week. We are very happy with our beautiful new deck!
Eagle Eye Enterprises is run by Mike Nelson, a carpenter whose experience in woodworking started when he was 10 years old.
The name of the company implies the "eye for quality and attention to detail" that the owner focuses on.
Mike works with his two sons, and he's grateful and proud to be a family-owned business and continue to grow as such.
Eagle Eye Enterprises offers composite decks, wood decks, deck and patio covers, and custom additions and remodels to homeowners in Omaha, Elkhorn, Gretna, and Papillion.
We hired Eagle Eye Enterprises to build a covered patio. We could not be more happy with how everything turned out. Their team did a great job walking us through the project and the patio structure looks perfect. Thank you Eagle Eye Enterprises!
Forsman's Finest provides top-quality decks with great customer service. The company is run by Travis and his wife, Shelley, who value professionalism, respect, and communication.
Travis has been interested in woodworking since he was 14 and has been working in the building industry for more than 20 years. In 2018, with the help of his wife Shelley, Travis started Forsman's Finest. Together they provide customers with excellent customer service by keeping them updated on every step of their order's progress.
Their intent is to improve the relationship homeowners have with Omaha area contractors. They're succeeding in making sure every customer feels heard, understood, and valued throughout the deck building process.
Cannot say enough amazing things about Forsman's Finest Decks! My townhome came with a rooftop deck that had an extremely inconvenient grassy patch that took up 80% of the deck space. Travis and his team were able to find the same deck pavers and get the project done in a single day. Travis was extremely responsive and kept me updated frequently about materials and timing of my project. I couldn't be happier about my new deck and choosing Forsman's Finest to get the job done.
Hunt Home Remodeling has built custom decks for Bennington and Omaha, NE residents since 1996. They offer custom decks, deck design, deck installation, and deck repair services.
The company has been recognized by HomeAdvisor for its quality craftsmanship five years in a row now, making them a great option for most deck construction projects.
They work with bonded and insured tradesmen, so all of their work is guaranteed.
Jim & his crew removed our old wood deck and replaced it with composite. Jim exceeded our expectations in respect to timeliness, value, attention to detail, and quality of the end product. If you are looking for deck construction, look no further! We could not be happier with our new deck!
These five deck building companies in Elkhorn should be a great start to getting multiple quotes, comparing them, and choosing the option that perfectly matches your needs.
You may want a deck built in record-time with Deck Bros, or you may like the family-owned and operated aspect of another business. In the end, what matters most is to get a safe, durable, and long-lasting deck.
Deck Bros is perfect if you're searching for a reliable deck builder to start your project and take care of everything from top to bottom. We offer accurate and reasonable pricing estimates, a team of reliable and polite workers, and the guarantee that you'll love your new deck!