The 5 Best Deck Building Companies In Fremont, NE
Here are some of the best deck building companies in Fremont, NE!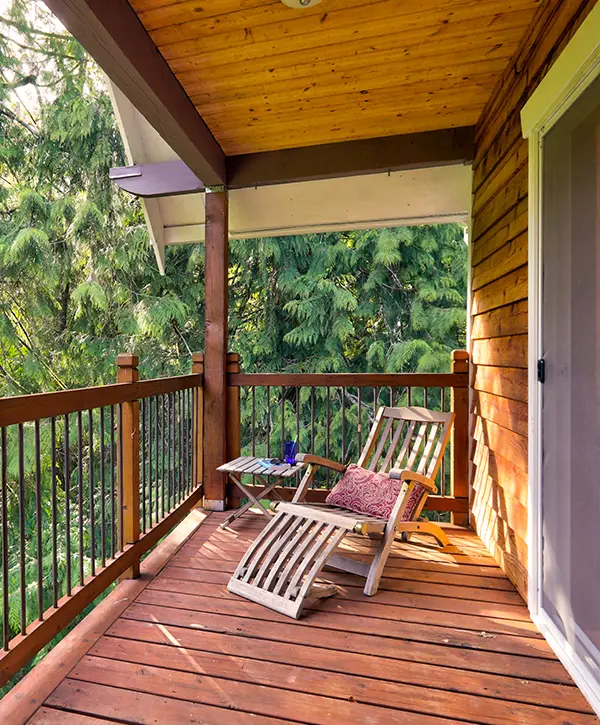 If you're ready to start your deck building project, you'll need to hire a top-tier contractor that can overdeliver and exceed your expectations.
But choosing between some of the best deck building companies in Fremont is not that easy. Many contractors around here are good at their craft, but you need the best.
Below you'll find the best 5 deck building companies in Fremont, Nebraska!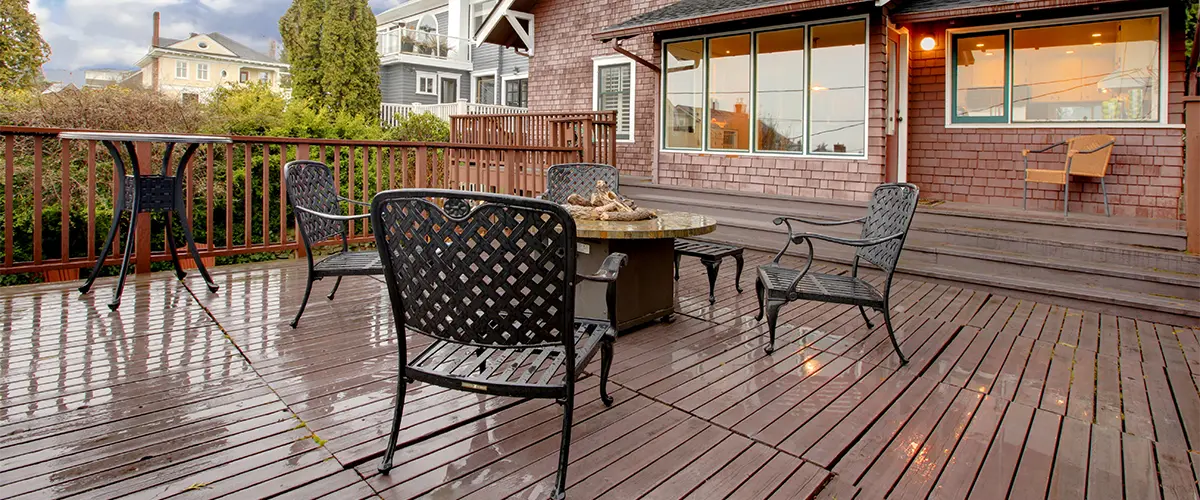 1. Starting With Deck Bros
At Deck Bros, we deliver an increasingly better product with every project we work on.
We are proud to offer a superior deck addition designed with longevity and safety in mind. Our team works quickly and efficiently to provide you with an honest and reasonable price for your upcoming deck construction.
Before your deck is up and running, you'll know for a fact that every single dollar is well-invested and will pay off tenfold.
With Deck Bros, you're getting:
A Company Dedicated To Your Complete Satisfaction
We're all in for the success of your project and your complete satisfaction. We're ready to go above and beyond the industry's standard to offer you a deck that's never been seen before in Nebraska.
With us, you're getting your deck addition in just a day! Our highly efficient and organized process ensures most of our average-sized decks are built within a working day, so you can enjoy your new outdoor space much faster!
We're even taking care of all the paperwork and building permits!
At Deck Bros, we pride ourselves on building decks that will last a lifetime. In addition, they're 100% safe! Our team provides the best deck building in Fremont, NE, for an add-on that will have all your neighbors in awe.
Fremont Homeowners Love Their Deck Bros Upgrades!
Here's what your neighbors are saying about working with the best deck building company in Fremont!
They did a excellent job and the crew was professional. 
I live 2 hours from Omaha and they took the job without that being an issue. Our deck turned out beautiful. We have the best looking deck in town. I am so glad that we chose Deck Bros. 
 If you want quality go with Deck Bros! It will the best choice you make.
Can't say enough great things about Deck Bros! 
From the initial contact to the completion of my deck, Luan was always available and super responsive. He has a fantastic crew as well.
Deck Bros was hands down the most competitive with pricing. I couldn't be happier with how my deck turned out.
For 25 years, Hunt Home Remodeling has been crafting custom decks for both homeowners around Omaha Metro Area.
Whether you're looking for a unique design from scratch or need repair to your existing deck, they offer full-service solutions ranging from conceptualization to installation.
For five consecutive years, HomeAdvisor has applauded the company's superior craftsmanship. Hunt Home Remodeling is in the market for many years now, so they're definitely capable of building quality decks. They work with bonded and insured tradesmen.
Jim & his crew removed our old wood deck and replaced it with composite. Jim exceeded our expectations in respect to timeliness, value, attention to detail, and quality of the end product. If you are looking for deck construction, look no further! We could not be happier with our new deck!
3. Decks, Decks & And More Decks
For over four decades, Decks, Decks & More Decks have been Omaha's go-to for all composite and PVC deck needs. With a wealth of experience constructing stunning outdoor spaces since 1980, they've proudly helped create beautiful yards for countless homeowners across the city!
From minor fixes to grand-scale constructions, their expertise in deck repair and craftsmanship knows no bounds. Every project is met with skillful problem-solving prowess, ensuring that you always receive top-quality workmanship regardless of size.
The Omaha-based family business welcomes you into their showroom, where you can test product samples and speak with them directly.
We had a great experience with Robert and his team. They are not only good at their craft, but also have amazing planning skills and make the whole project painless. Thanks!
From the beginning in 2017, Deck Dude has recognized that a single entity cannot serve as both a handyman and general contractor or window company and deck builder. Consequently, they made it their mission to specialize within their industry in order to provide one service superior to all others.
Now, Deck Dude specializes in building and repairing decks for homeowners around Omaha. They have an intimate knowledge of deck building codes so they leave nothing to chance, guaranteeing you a safe and exceptional quality structure.
Their portfolio is vast, featuring a variety of low-maintenance composite decks, eye-catching cedar construction, and economical pressure-treated wood options.
Deck Dudes did a fantastic job on our replacement project. They were prompt to respond, provided great communication throughout the entire process and were easy to work with. Would highly recommend them to others.
Comprised of Travis and his wife Shelley, Forsman's Finest offers unrivaled customer service and an unquestionable deck building quality. This is one of the best deck building companies in and around Omaha, and we're happy to work alongside them.
They prioritize professionalism, respectfulness, and communication with each interaction.
Ever since Travis was a teen, he has been captivated by woodworking. After two decades of working in the construction sector, he and his wife Shelley established Forsman's Finest in 2018.
They strive to create a stronger link between Omaha homeowners and contractors, and the success of this mission is clear. Every customer loves feeling appreciated, esteemed, and listened to.
We just did a full deck replacement with Forsman's Finest Decks. Communication from Travis was great throughout the entire process. The crew who did our deck were professional from the day they started to the end of the project. Very happy with the end result and can't wait to use our new deck more in the Spring.
These 5 deck building companies are some of our top picks for your upcoming deck construction.
Ultimately, it is paramount that your deck be structurally sound and safe no matter if you opt for Deck Bros or another contractor.
Our suggestion is to obtain multiple quotes from the deck building companies mentioned above, and then assess which one delivers exactly what you need. Although a lower price may seem like an ideal deal at first glance, make sure it also offers excellent quality services.
If you are seeking a trustworthy deck builder to begin your project, Deck Bros is a perfect choice! We prioritize respect for your home, time, and budget. Our complete and reliable deck building services guarantees that you will be delighted with the outcome!