The 5 Best Deck Building Companies In Gretna, NE
Here are the best deck builders in Gretna! Choose the best fit for your project now!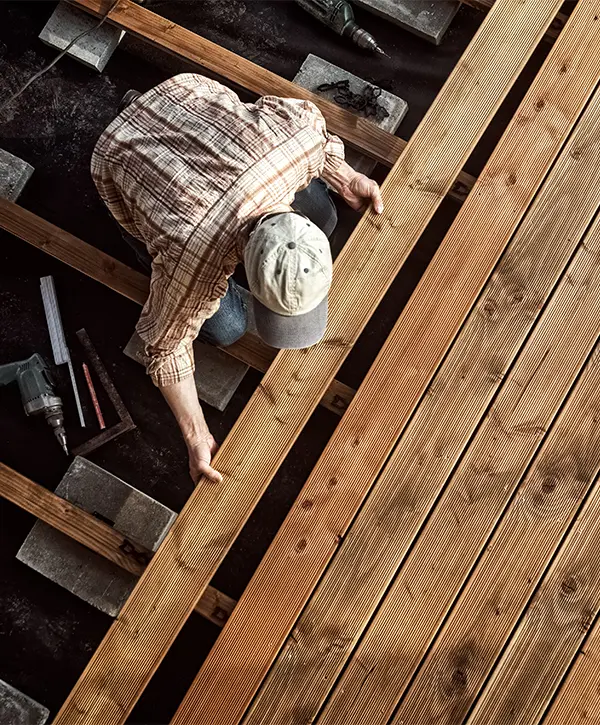 When searching for the best deck building companies in Gretna, NE, be sure to choose one that guarantees top-notch quality and service.  Not everyone offers the same level of excellence you're looking for.
At Deck Bros, we are well aware of the work our competitors provide. Yet, among some beautiful and quality decks, there are some built with no sense of responsibility.
Surprisingly, a significant number of the decks we repair were built by renowned deck building companies in Gretna that you'd assume would produce the highest quality results.
This is our top 5 deck building companies in Gretna, NE!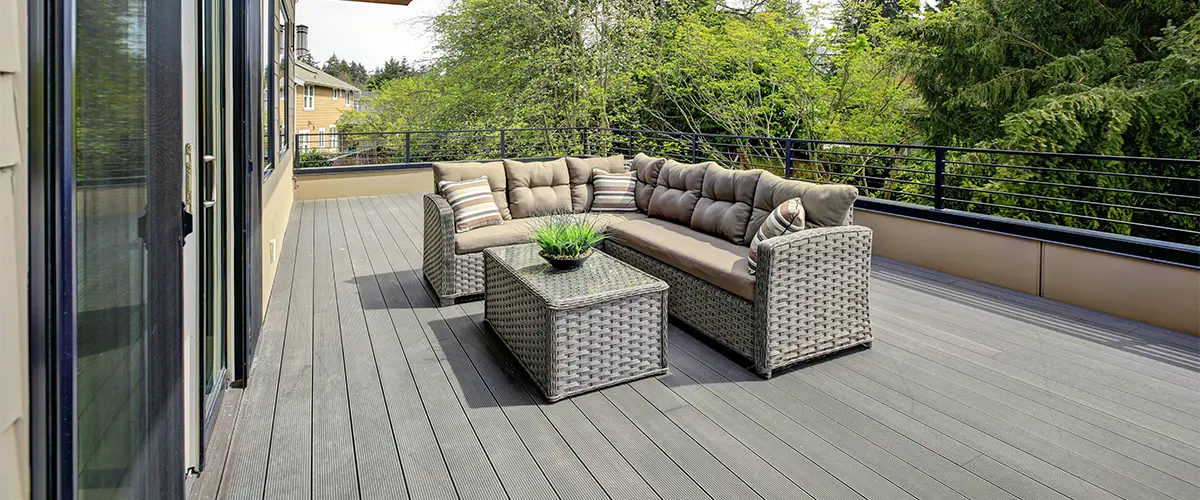 1. Starting With Deck Bros
Deck Bros quickly became the go-to deck builder for homeowners in Gretna, Papillion, Bellevue, Omaha, and surrounding areas.
With us, you're getting a superior deck addition that's built to last. Our team works swiftly, efficiently, and cost–effectively.
We're working with top brands in the decking industry, like TimberTech, Trex, Azek, Westbury, and Fortress Building Products to deliver you a long-lasting and reliable deck.
With Deck Bros, you're getting:
Following a thorough consultation, we will provide you with an exact quote that encompasses all components of your project; this way, you can compare it to the other quotes on hand.
We've designed a deck building process that keeps your comfort and satisfaction our top priority.
Our team of passionate carpenters in Omaha excels at their craft and provides reliable, polite service to ensure the successful completion of your new deck. We're committed to seeing your vision through from start to finish!
Here's what your neighbors are saying about working with the best deck building company in Gretna!
Gretna Homeowners Love Their Deck Bros Upgrades!
Our project involved the installation of a front entry composite ramp for a senior person that was joining our household. Because our timeline for completion was only a few weeks out, we couldn't find any contractors to even provide a bid. 
Not only did Deck Bros respond with an estimate, but Brandon and Luan went out of their way to fit us into their schedule. They completed the job on time, by professional, friendly, and courteous staff, and with quality workmanship. 
Thank you Deck Bros.
We hired Deck Bros to remove our old/failing deck and install a new one – and we couldn't be happier. The crew took great pride in their work and treated our project as if it were their own. 
Daniel was the lead carpenter and he is clearly a man with great integrity. Super nice, easy to communicate with, and very transparent. Excellent service is hard to come by these days and the work this crew did completely exceeded our expectations. We would recommend them to anyone looking to have a new deck installed, without hesitation. 
Thank you very much Deck Bros! We are extremely grateful for your hard work and commitment to customer satisfaction.
At Deck Bros, we pride ourselves on building decks that will last a lifetime. In addition, they're 100% safe! Our team provides the best deck building in Gretna for an add-on that will have all your neighbors in awe.
2. B Douglas Construction Solutions
B Douglas Construction Solutions, LLC supports the Omaha Community through volunteering and free work. In fact, they are supporting many locally operated non-profits and devoted to making a great change in people's lives.
This is an insured company providing construction services for both residential and commercial properties.
While they're not exactly specialized in building decks, they can take care of most home improvement projects, like remodels, painting jobs, basement finishes, additions, and demolition.
Quality contractor and great experience! When issues arose, he was quick to respond and make it right. He's flexible when dealing with changes and his goal is clearly to make his customer happy. I had a good experience with Bryan and frequently recommend him to others.
Dakota Fence is a family-owned and operated business providing service in Gretna and surrounding areas. and you will get the personal service you deserve.
When starting your project with them, you will talk directly with the owners to ensure that you will get the attention you expect. From then on, your project will be taken care of by installers with years of experience under their belt, more than enough to see your project through.
They offer a 1-year workmanship warranty and free quotes on services like wood fences, ornamental fences, vinyl fences, chain link fences, and decks.
Dakota Fence & Deck are amazing to work with. They are reasonably priced; very responsive and hard working. I would recommend them to anyone looking to build a fence or deck! 10/10.
Forsman's Finest provides top-quality decks with great customer service. The company is run by Travis and his wife, Shelley, who value professionalism, respect, and communication.
Travis has been interested in woodworking since he was 14 and has been working in the building industry for more than 20 years. In 2018, with the help of his wife Shelley, Travis started Forsman's Finest. Together they provide customers with excellent customer service by keeping them updated on every step of their order's progress.
Their intent is to improve the relationship homeowners have with Omaha area contractors. They're succeeding in making sure every customer feels heard, understood, and valued throughout the deck building process.
Cannot say enough amazing things about Forsman's Finest Decks! My townhome came with a rooftop deck that had an extremely inconvenient grassy patch that took up 80% of the deck space. Travis and his team were able to find the same deck pavers and get the project done in a single day. Travis was extremely responsive and kept me updated frequently about materials and timing of my project. I couldn't be happier about my new deck and choosing Forsman's Finest to get the job done.
5. Rustic Craftsman, Inc.
With generations of experience in carpentry and construction, Rustic Craftsman Inc., a family-owned business located in Omaha metro area, has grown from custom furniture to creating stunning residential decks and outdoor structures.
Jake Clark, the proprietor of this business, brings a wealth of construction experience to the table. His relentless ambition and integrity make him perfect for every challenge he takes on – his commitment to excellence is fed by an unquenchable thirst for knowledge!
You can enjoy their service in Omaha, Elkhorn, Gretna, Bennington, and other surrounding areas.
Jake and his crew did a wonderful job of demolishing our old deck and building a new one. Jake was very helpful with design ideas, and the job was completed within a week. We are very happy with our beautiful new deck!
If you're looking for the perfect fit to bring your deck vision to life, then look no further! We've picked five of our favorite deck building companies that we know will satisfy all of your needs.
In the end, no matter if you're going with Deck Bros or a different contractor, you need to ensure your deck is safe and sound.
We suggest obtaining multiple quotes and carefully assessing each option to determine which one is most suitable for your specific needs. It's essential to remember that the lowest price point is not necessarily the best deal; just as choosing the highest bid doesn't guarantee superior results.
Deck Bros is your ideal match if you're searching for a trusty deck builder. We value and prioritize your time, money, and, most importantly – your home! Check out our deck building service page!