The 5 Best Deck Building Companies In Lincoln, NE
Here are the best deck builders in Lincoln! Choose the best fit for your project now!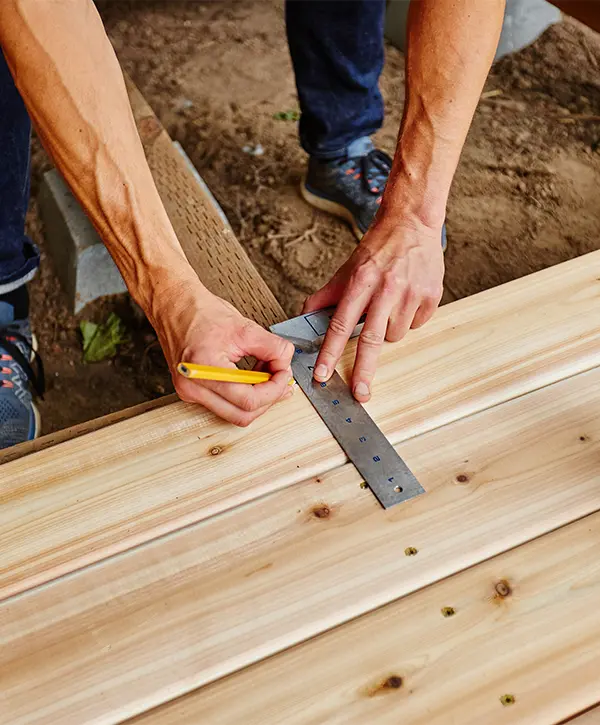 When it comes to deck building in Lincoln, NE, many companies may not meet your expectations of quality, which is why you need to take your time and consider your option.
At Deck Bros, we pay attention to our competitors' work, and we know where we can improve. In fact, we've witnessed them build beautiful decks that we know will last a lifetime, but we've also seen decks done with no sense of responsibility.
There are quite a few deck building companies in Lincoln, NE, and this is our unbiased top 5 list of deck builders worth looking into!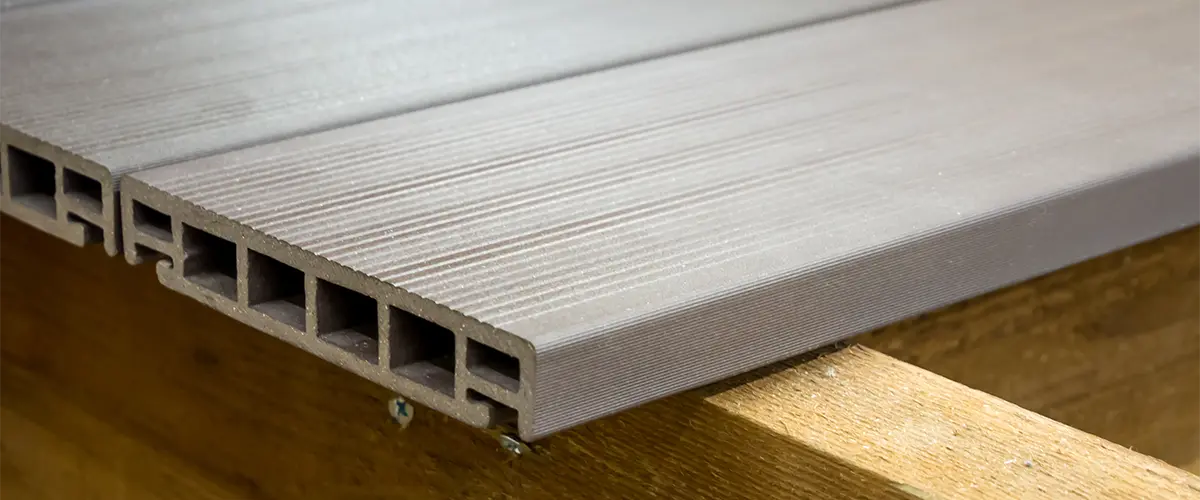 1. Starting With Deck Bros
At Deck Bros, we are committed to transforming the deck building industry for the better.
Count on us to build you the perfect deck, with your safety and well-being as our priority. You'll work with Omaha's best carpenters – people that love what they do and will work hard until you're fully satisfied with your end product.
We provide prompt, reliable service and offer honest rates. After our comprehensive meeting, you'll get an accurate quote listing every detail of the project so you can compare it with other quotes in hand.
Here's what your neighbors are saying about working with the best deck building company in Lincoln!
With Deck Bros, you're getting:
Here at Deck Bros, we take pride in building you a high-performance deck in record time!
Most of our deck-building projects take between 2 – 3 days, but we have smaller projects that we finish in just a day!
And if you're thinking we're cutting corners or doing the work in a rush, know that our products are some of the best decks you can get in Bellevue.
We want you to enjoy your deck as soon as possible, so we're going above and beyond to make sure you're ready to host the best outdoor party in the neighborhood!
Omaha Homeowners Love Their Deck Bros Upgrades!
They did a excellent job and the crew was professional. 
I live 2 hours from Omaha and they took the job without that being an issue. Our deck turned out beautiful. We have the best looking deck in town. I am so glad that we chose Deck Bros. 
 If you want quality go with Deck Bros! It will the best choice you make.
Can't say enough great things about Deck Bros! 
From the initial contact to the completion of my deck, Luan was always available and super responsive. He has a fantastic crew as well.
Deck Bros was hands down the most competitive with pricing. I couldn't be happier with how my deck turned out.
At Deck Bros, we pride ourselves on building decks that will last a lifetime. In addition, they're 100% safe! Our team provides the best deck building price in Bellevue for an add-on that will have all your neighbors in awe.
Decks Unlimited is 100% dedicated to using the highest quality products, the best methods of installation, and training knowledgeable carpenters.
The company was founded by Dan Waters in 2015 when he saw the deck building market needed a quality-based company. In 2021, Decks Unlimited became nationally recognized by the NADRA.
Decks Unlimited is also proud to support the United States Armed Forces, offering anyone with an active military I.D. a 5% discount on all material purchases.
They focus on transparency, craftsmanship, and quality.
The Decks Unlimited crew did a fantastic job! From the bidding process to the completed construction, they were professional, very helpful and guided us through the process. We are completely satisfied with the end result.
Divine Decks projects include both new construction and repairs/restorations. They plan, manage, and build multi-phase jobs without worrying about occupied job sites.
They offer an end-to-end client experience that includes seamless communication, budgeting, staffing, on-site organization, and quality work.
They work with every homeowner to produce beautiful, functional structures with the help of an in-house trained designer.
They offer custom decks, under-decking, pergolas, and maintenance services.
Shane was extremely responsive and flexible. We had concrete work done and they made time to remove the stairs for us. All of the guys were very respectful and answered any questions we had. I would definitely recommend Divine Decks. Thank you so much for making my deck amazing!!
4. Heartland Red Construction, LLC
Heartland Red Construction LLC is a licensed and insured deck builder operating in Lincoln and surrounding areas.
They have over 25 years of building experience and 20 years of office/accounting experience.
The company is a certified TimberTech Platinum contractor, a MoistureShield MVP Plus contractor, a Fiberon Select Partner, and a Regal Ideas DeckStar. They're also proud members of the Home Builders Association of Lincoln and the North American Deck and Railing Association and were awarded the Guildmaster with Highest Distinction award from GuildQuality.
They offer free bids on every project and take pride in thorough and open communication. They typically do bids on Friday and Saturday each week and offer the proposal within 24 hours.
They also have a showroom you can visit.
Fantastic company to work with! They are knowledgeable and use top of the line building materials. If you're looking to build a new deck with a company you can trust and that holds customer service as a top priority, Heartland Red is it!
Black Label Built is one of the best deck building companies in Lincoln with more than 35 years of experience.
They offer custom decks, pavilions, pergolas, docks, porches, roof covers, garages, greenhouses, renovations, and snow removal services.
All of their products are built to meet the standards of the industry and they love keeping their customers involved every step of the way.
They serve Lincoln, Bellevue, Grand Island, Fremont, and Omaha.
From start to finish on our project, Lance and crew were professional, helpful, clean and did outstanding work. I would highly recommend Black Label Built to my family, friends, and neighbors. Quality all the way with this company.
Whenever you're ready to start your project, these five deck building companies in Lincoln should be at the top of your list!
It is essential to make sure your deck is secure, durable, and reliable – regardless of whether you choose Deck Bros or another contractor.
To get the best results for your deck building project, we strongly suggest you get multiple quotes from the companies that were mentioned and compare them. Keep in mind, though, that a lower price is not always attractive – it may be wise to consider the quality of materials used and customer service ratings before selecting.
At the same time, do not judge an offer solely based on its highest price point; sometimes, it's worth paying more if they assure top-notch workmanship!
Deck Bros is a perfect choice if you're searching for a reliable deck builder to start your project. We understand how important it is to keep your home, time, and money safe – so be assured that satisfaction will follow when we take on the job!
If you're interested in getting a quote from one of the best deck building companies in Lincoln, click here. If you want to reach us directly and discuss your upcoming project, call us at (402) 369-5724!