Deck Building In Ralston, NE
Take your outdoor space to the next level of comfort with a reliable and high-quality deck construction!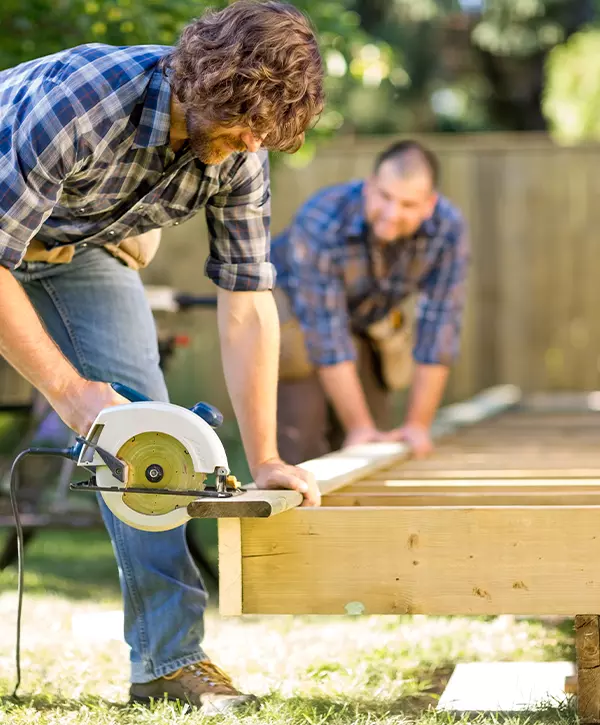 If you're looking for a durable and stunning deck at an affordable price, you're in luck. Deck Bros is here to tackle your deck building project in Ralston, NE, and complete it with remarkable efficiency.
As one of the most dependable and reputable deck builders in the Omaha Metro Area, we're fully prepared to assist you in creating your perfect outdoor living space.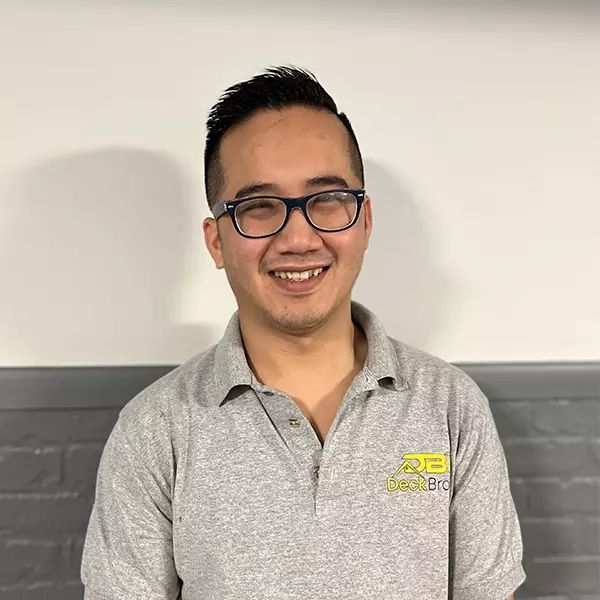 Luan Nguyen – Owner of DeckBros
Hi, I'm Luan, the owner of Deck Bros. Once you become our client, we'll treat you like family, and you can count on us long after your project is complete. We value honesty, integrity, and we're committed to delivering your deck as fast as possible to the highest standards of the deck building industry.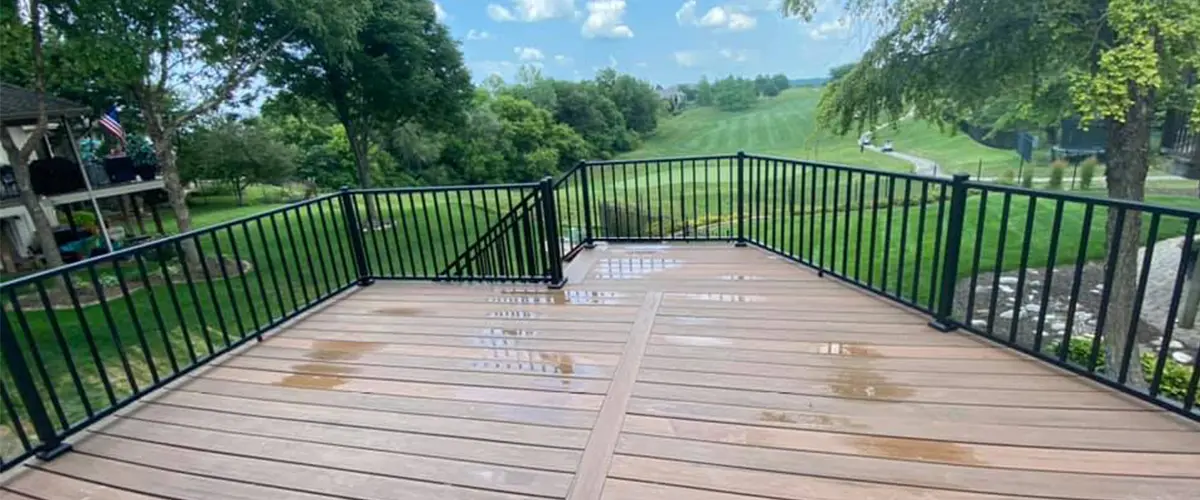 Take Advantage Of Working With Decking Professionals In Ralston, NE
With our extensive expertise, we assure a smooth deck-building project that will result in your utmost satisfaction. Our commitment goes beyond industry standards as we genuinely prioritize you, your home, and your investment.
By choosing us, you can expect:
years of carpentry experience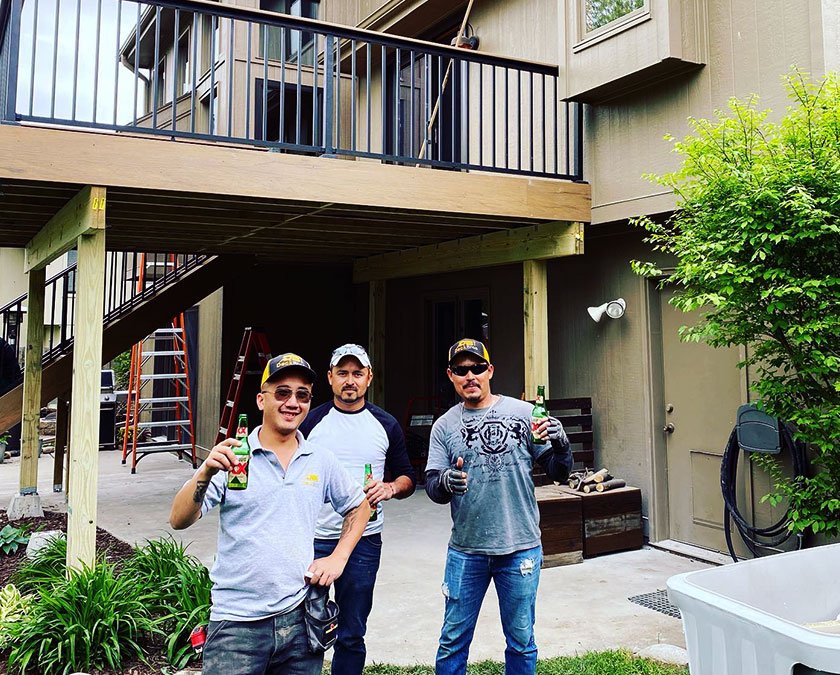 Not fully decided about your upcoming decking project? Ask us any question you have, and we'll be more than happy to answer you – no obligations! Shoot us a message, call us at (402) 369-5724, or fill out this form.
Your Neighbors Loved Working With Professionals
We've built hundreds of decks for hundreds of homeowners in Ralston, NE, and surrounding areas. Here's what our customers keep saying about us.
I consider Deck Bros one of the best companies I have ever worked with. 
I had my old deck taken down and a new deck designed and erected all in a period of six days. Luan the designer allowed changes throughout the 6 days. 
The crew was tremendous in their work assuring the work met all safety requirements as well as starting each morning and keeping grounds cleaned up each evening as well as keeping us informed of how the job was progressing. 
If I'll ever need another deck I would never consider another company but Deck Bros. They are the best.
I found Deck Bros on Facebook & gave them a call. The owner Luan was very pleasant, came out and gave me a quote on the spot.
I HIGHLY recommended this company for your decking needs, Luan's employees were so much fun to be around. They didn't have any issues with the dogs being around checking on their work.
They were all very professional & worked hard, arriving early & getting to work. We even did some salsa dancing to the music. They went above and beyond, and no request was an issue.
Thank You, Luan, and the main guys that were there every day, Christian, Carlos & Leo.
Average Deck Building Cost In Ralston, NE
For a modest design, a ground-level cedar deck measuring 12'x12′ may come with a price tag of approximately $14,000. On the other hand, opting for a composite deck of the same size offers a wider range of material options for both decking and railing. If you're considering a more elevated second-story composite deck measuring 20'x12′, the starting price jumps to around $25,000.
What influences deck building cost: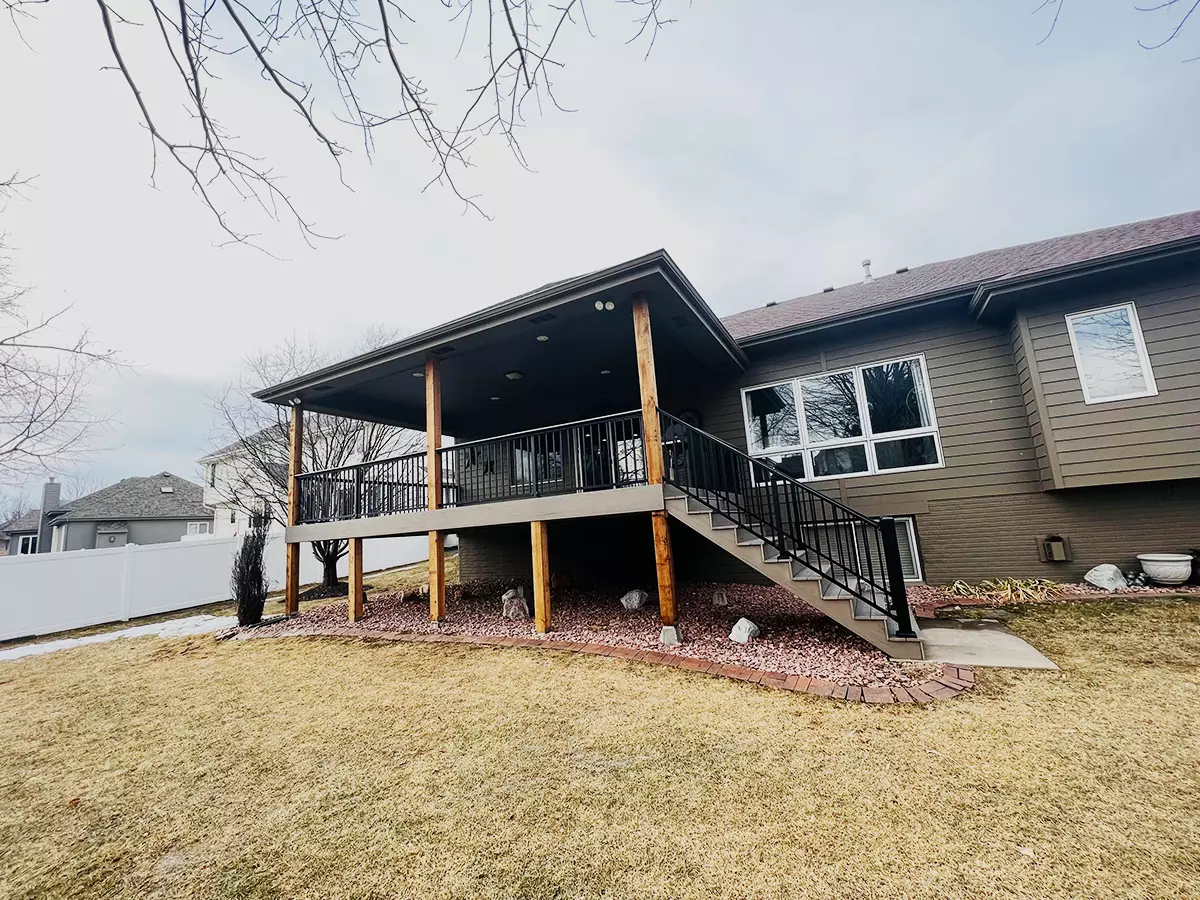 Complete Composite Deck Replacement in Omaha
This 25×14 ft. composite deck included:
This deck building project was quoted at $38,500, where the most expensive item was the Timbertech Ashwood Decking material, priced at $14,500.
Average Deck Building Costs For Different Sizes
* Prices are subject to change due to factors that impact labor or material costs. Contact us for your deck-building project so we can offer you an accurate pricing quote and find a solution that fits your budget.
| Decking Type | Square Feet | Cost Range (Installed) |
| --- | --- | --- |
| Composite Decking | 100 sq ft | $4,000 - $4,200 |
| Composite Decking | 200 sq ft | $8,000 - $8,500 |
| Composite Decking | 400 sq ft | $16,000 - $16,900 |
| Composite Decking | 600 sq ft | $24,100 - $25,400 |
| Composite Decking | 800 sq ft | $32,100 - $33,900 |
| Composite Decking | 1,000 sq ft | $40,100 - $42,300 |
| Pine Decking | 100 sq ft | $2,100 - $2,400 |
| Pine Decking | 200 sq ft | $4,100 - $4,900 |
| Pine Decking | 400 sq ft | $8,300 - $9,700 |
| Pine Decking | 600 sq ft | $12,400 - $14,600 |
| Pine Decking | 800 sq ft | $16,500 - $19,400 |
| Pine Decking | 1,000 sq ft | $20,600 - $24,300 |
| Deck Type | Cost Range (Per Sq Ft Installed) |
| --- | --- |
| Pressure-treated Pine Deck | $21.00 - $24.00 |
| Bamboo Deck | $27.00 - $30.00 |
| Cedar Deck | $34.00 - $39.00 |
| Composite Deck | $40.00 - $42.00 |
| Redwood Deck | $45.00 - $49.00 |
| Cumaru Deck | $46.00 - $50.00 |
| Massaranduba Deck | $49.00 - $52.00 |
| Garapa Deck | $45.00 - $49.00 |
| Tigerwood Deck | $53.00 - $57.00 |
| Ipe Deck | $64.00 - $68.00 |
| Teak Deck | $67.00 - $70.00 |
*Prices may vary based on labor and material costs. Reach out to us for a precise quote and budget-friendly options for your deck-building project.
At Deck Bros, we strive to provide you with an exceptional and hassle-free experience. Our main priority is your satisfaction, time, and investment. We are dedicated to crafting top-notch decks that will elevate your outdoor space and encourage you to embrace the great outdoors.
We're Taking Care Of Everything For You!
When homeowners embark on a home improvement project, like adding a deck to their property, they typically have two primary concerns.
A new deck provides a substantial return on investment of over 65% and a plethora of inherent value. Deck Bros not only offers competitive prices in the area but also delivers a top-notch end product that's backed by a 5-year workmanship warranty.
We appreciate and prioritize your time, as well as ours. We stay true to our initial timeline to ensure maximum efficiency on the job site. This allows you to enjoy your new deck as promised and helps us move on to our next client.
Deck Building In 3 Simple Steps
We have developed a comprehensive deck-building process that handles all the details, allowing you to fully relish the thrill of this upgrade.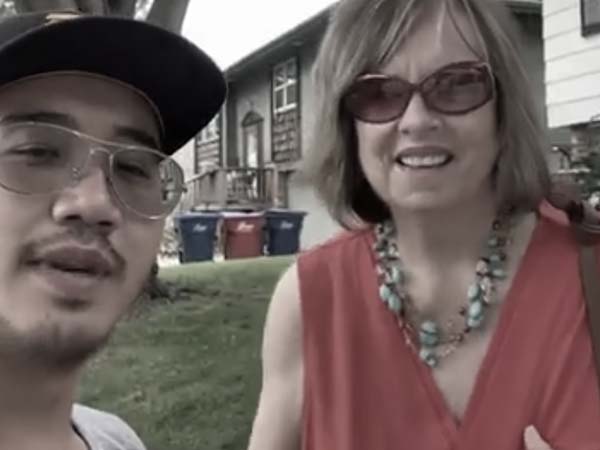 Get in touch with us, share your vision, and we'll come up with a spectacular design for your new deck.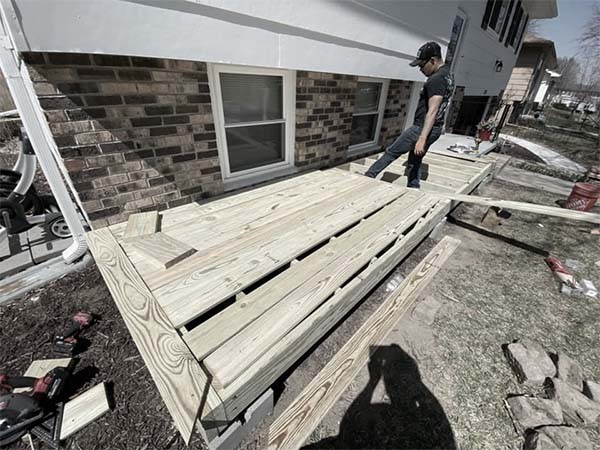 After we've decided on every single detail, we get to work. You'll have complete control over the project at all times.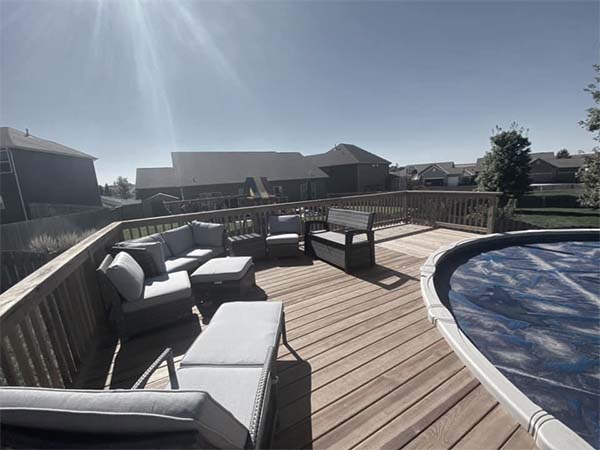 Your new deck is up and running! Enjoy a beautiful outdoor space and schedule your next barbecue!
Frequently Asked Questions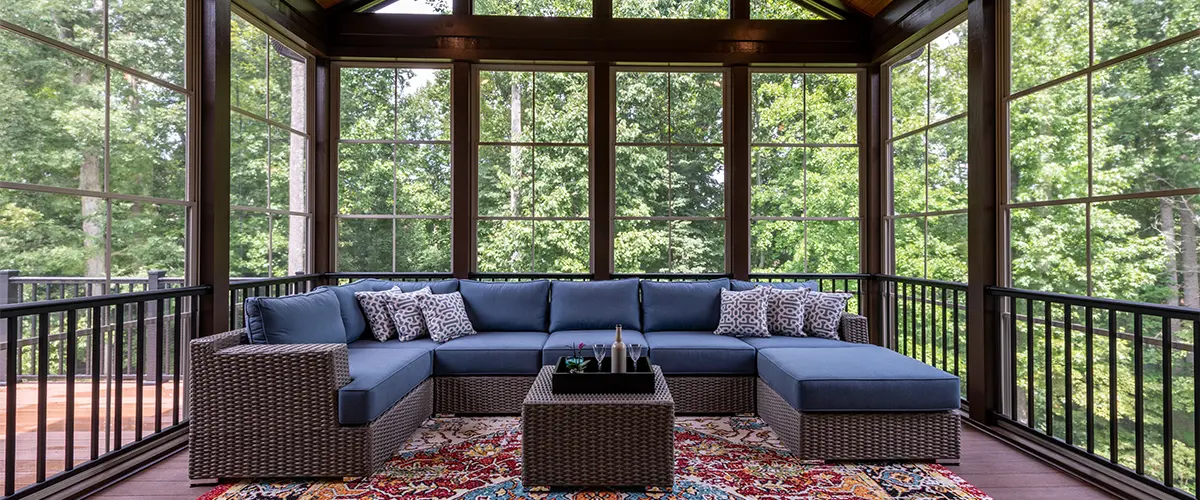 Get Your New Deck Built By The Only Local Pros You Can Truly Trust!
Elevate your outdoor area and enhance your property value with a meticulously designed deck in Ralston, NE. Deck Bros presents you with an unparalleled opportunity to make a lasting investment and create an addition that will elevate your outdoor space beyond your expectations.
Create a spectacular area to entertain guests and enjoy the outdoors. Reach out to us today at (402) 369-5724 to discuss your new deck-building project!
Luan and his team removed an old wood deck and installed a new composite deck with a hottub enclosure. I absolutely love it. He was on-time, in budget, and his crew worked fast and was so respectful of my yard, cleaning everything up after they finished.
The owner was very responsive, crew talented, and work done to last a long time. Work was completed on time and project started quickly.
Other services you might be interested in:
Ralston, NE, is a vibrant city tucked away in the heart of the United States. Known for its strong sense of community and picturesque suburban charm, Ralston is a lovely place to call home. It's surrounded by fantastic recreational opportunities, including parks and trails that make it a haven for nature lovers. Moreover, its close proximity to Omaha provides residents with easy access to diverse dining options, cultural events, and shopping destinations. With a harmonious blend of small-town warmth and big-city amenities, Ralston offers an exceptional quality of life to its residents.