If you ever got a deck, a porch, a fence, or anything else that's made of wood, you most likely heard of treated and untreated wood. But no one ever tells you the difference between these two, and when one can be better than the other.
In this article, we're planning to discuss the main differences between treated and untreated wood, and debunk some misconceptions about each.
Here at Deck Bros, we're big fans of both these options, as we know they bring different vibes and functionality depending on how you use them.
Let's begin with explaining the terms.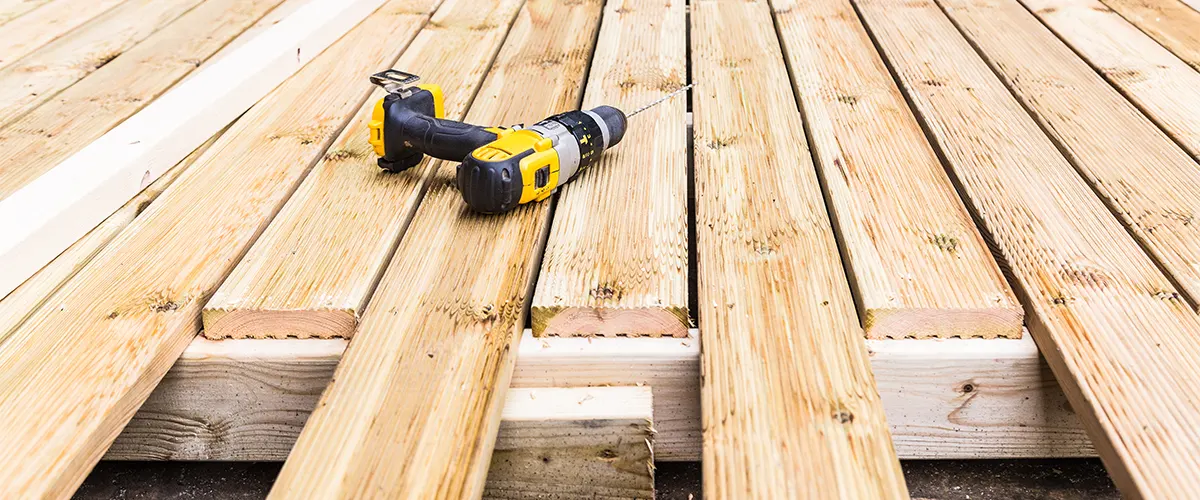 Treated wood, also known as pressure treated lumber, is a wood that has been infused (treated) with several chemical preservatives to protect it from rot and insects, two of the greatest enemies of wood.
Because the process is done in a depressurized holding tank that takes the air out of the wood and replaces it with a preservative, the wood became known as pressure treated lumber.
Here are some important facts you need to remember about pressure treated wood.
Note that besides pressure treated lumber, any wood that's been stained or sealed should also be considered treated.
Although self-explanatory, it's worth mentioning that untreated wood is any type of wood that remains in its natural form. If you're buying cedar or hardwood planks from Lowe's or Home Depot, there are high changes that these woods are not treated.
Now, let's discuss some differences between treated and untreated wood.
There are different types of awnings that you can choose from.
Strength doesn't have much to do with the treatment of the wood, but with the wood itself. If you want a strong wood that won't split, crack, or dent easily, pressure treated wood would be a poor choice.
Strength-wise, it'll make no difference if you paint pressure treated lumber, but it will impact its looks.
Hardwoods, like the name suggests, are stronger woods that can take much more weight. They're more expensive, but definitely a better choice for a deck.
Ipe, teak, tigerwood, and mahogany are just a few species of hardwood that you can find all over the USA.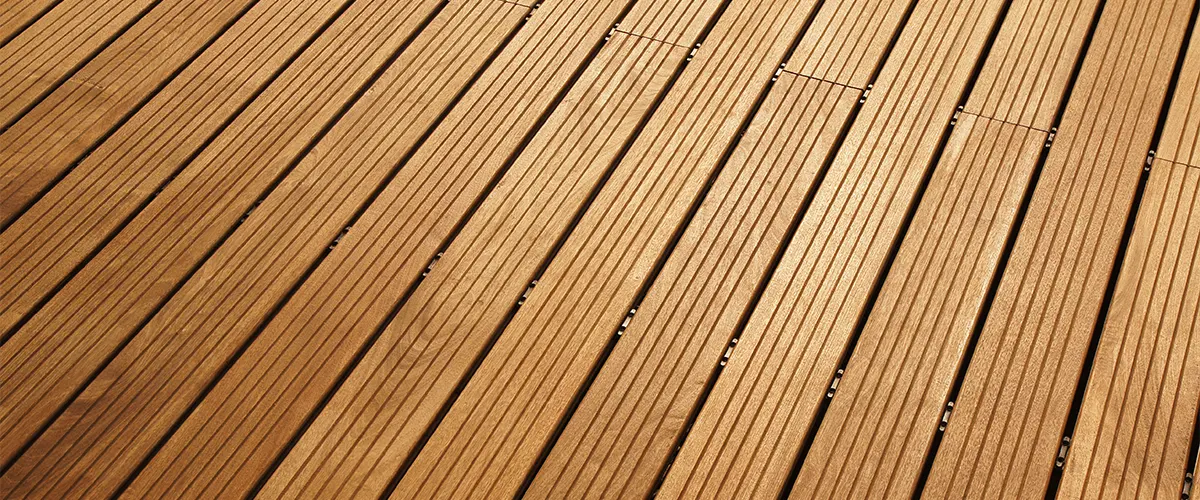 Generally speaking, treated wood will hold up better than untreated wood. However, this really depends on the type of wood you're getting.
Compared to cedar, for example, one of the most popular decking materials, pressure treated wood can prove to be better at times. Of course, maintenance and how often the decking will be used play a huge role in the longevity of the material
To ensure your decking boards will last for many years, treating the wood is definitely a good call. Regular pressure washing and brooming will help your deck avoid harmful bacteria that can develop into mold or rot, and constant sealing will keep the water away from the inside of the wood.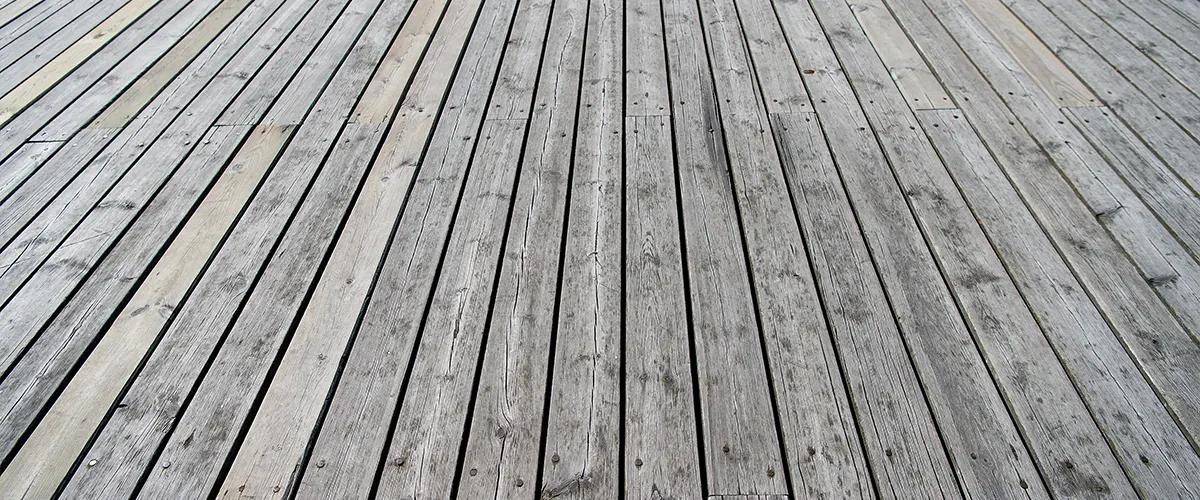 The whole purpose of treating the wood is to increase its resistance against the elements. Naturally, treated wood will have much higher resistance against water, pests, UV rays, and any other thing Mother Nature throws at it.
On the other hand, untreated lumber is more susceptible to water damage and water damage related issues, such as rot, mold, and mildew. These issues also bring a higher number of wood worms, termites, and other pests, also weakens the wood.
Treat wood if you want it to last for longer and appear more high-end.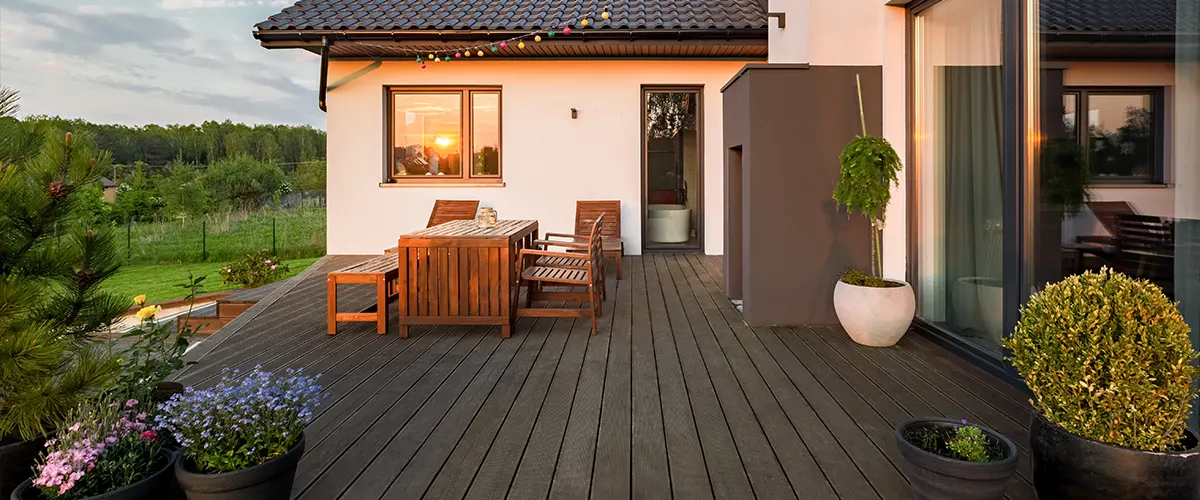 How beautiful your deck is really depends on your preferences and wants.
If you want the wood to maintain its natural colors, leave it untreated. But doing so, you'll sacrifice its longevity and resistance to the elements.
If, on the other hand, you want to emphasize the natural wood grain and give it a different hue, sealing and staining it are great ways of doing so. Both treated and untreated lumber have amazing looks, but untreated mahogany, for example, looks mesmerizing.
In the picture below, this composite decking from TimberTech resembles the natural look of wood, while having all the benefits of composite materials. You can learn more about composite decking materials here.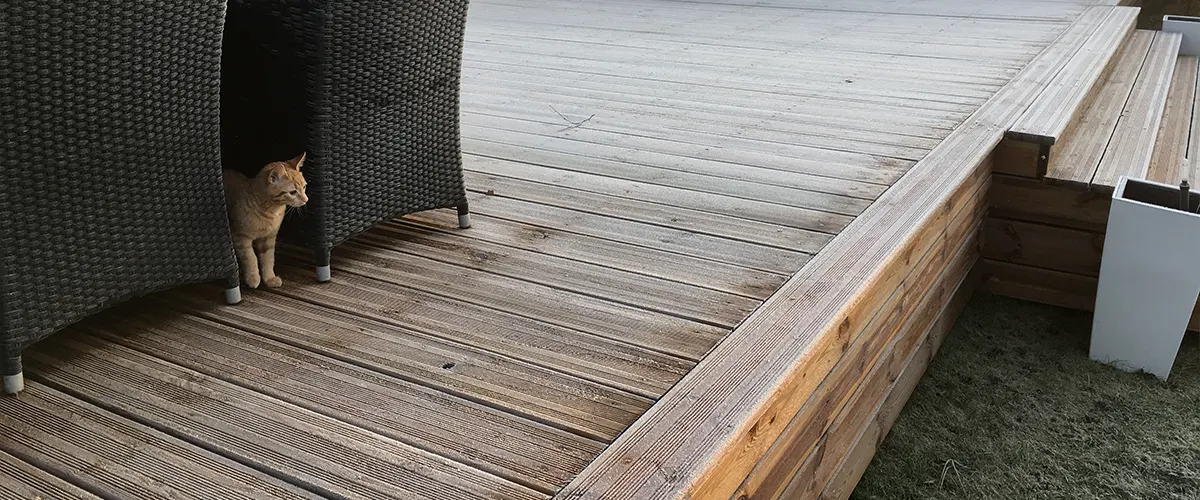 From a functional standpoint, treated wood on decks is simply a much better option. There are different stains and sealants available that will increase the functionality of your decking surface by giving it anti-slip properties and a better adhesion.
Once you apply the first coat of stain or sealant, treated wood is also relatively easy to maintain. Once every couple of years you'll have to redo the process, but it's all worth it to add several more years to your deck.
Learn more about deck sealing and staining from our article!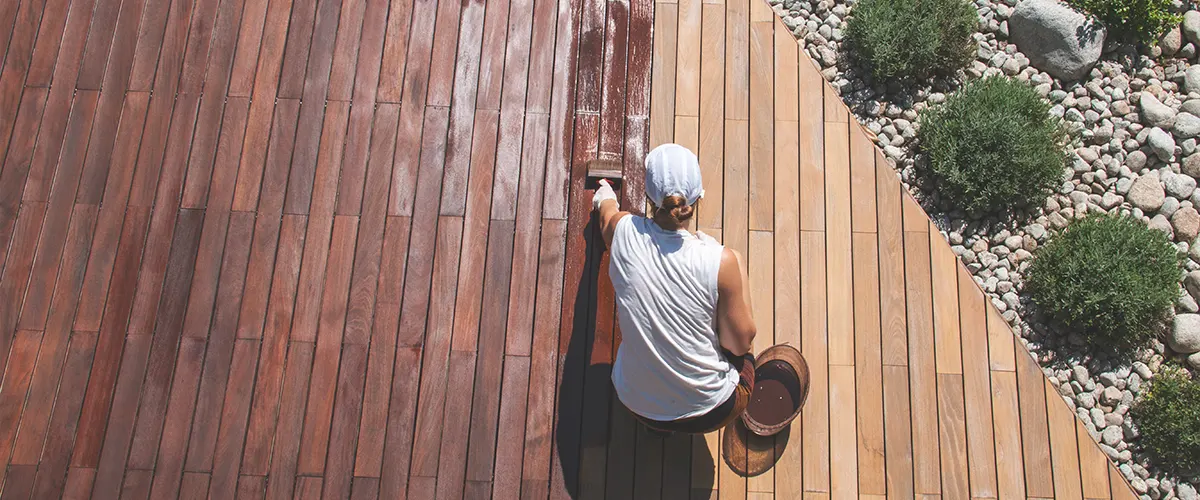 Untreated wood has little to no advantage compared to treated wood. The only reason you'd want to keep your wood plain is to keep its natural color, but even so, there are clear sealants on the market that do just that, and also give it a boost in all the factors we mentioned above.
The only downside of treated wood is their on-going maintenance, but that's necessary if you want your deck to look good even after a decade.
If you don't want to constantly stain or seal a wood deck, the best alternative is to invest in composite decking. This is a low-maintenance material that doesn't need any treatment whatsoever.
If you're looking to get more information about what would be the best decking material for your new addition, get in touch with us and we'll guide you through what would be the best option for your particular situation.