If you're in the market for a new wooden deck, you may be wondering which type of wood is best. There are many different types of wood available, each with its own set of benefits and drawbacks.
In this blog post, we'll take a look at seven different types of wood that are commonly used for decking, and we'll discuss the pros and cons of each one.
We'll also provide some tips on how to choose the best wooden decking for your needs. So if you're ready to start shopping for a new deck, keep reading!
Composite deck is made from a combination of wood fibers and plastic. It is a popular choice for decks because it is durable and low-maintenance.
A composite wood deck is made from recycled materials and can be customized in a variety of colors and textures.
Unlike pressure-treated wood, composite decking can be more expensive and it may not be as strong as some of the other options on this list.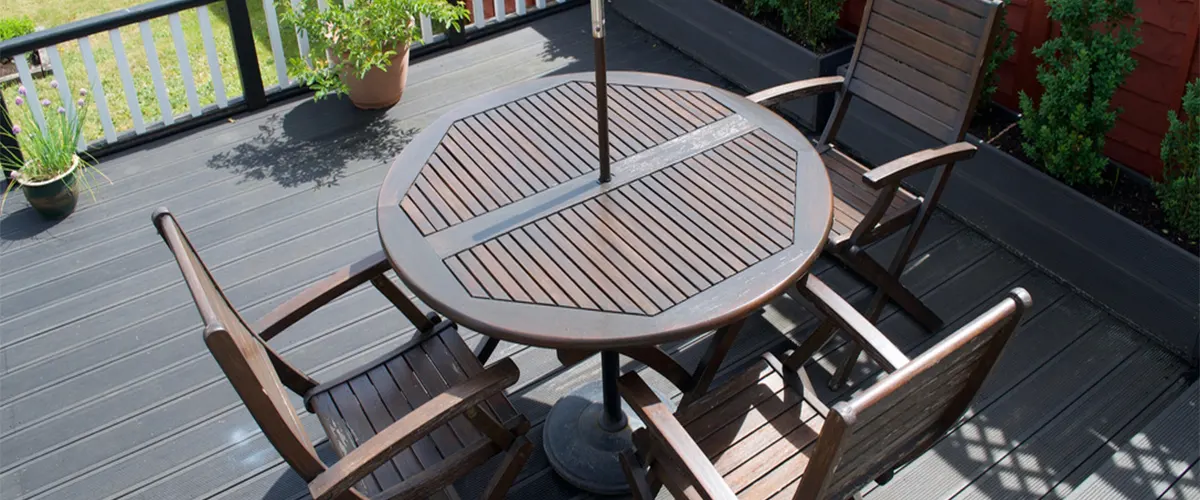 2. Pressure-Treated Pine Decking
Pressure-treated wood is a budget-friendly option that can last up to 15 years with proper care. It is made from wood that has been treated with chemicals in order to protect it from moisture, insects, and decay.
Pressure-treated wood can be a good choice if you want a deck that doesn't require regular maintenance after installation—just be sure to choose a type of wood with low toxicity, such as cedar or redwood. So, if you're looking for an inexpensive but still high-quality wood deck, pressure-treated wood can be the best material option for you.
Cedar decks have numerous wonderful features. They're are a popular choice for many homeowners because they're strong and durable.
Cedar also has natural resistance against bugs which makes it the perfect material if you're worried about pests in your home. It can be stained any color but it's typically lighter than other types of wood due to its properties.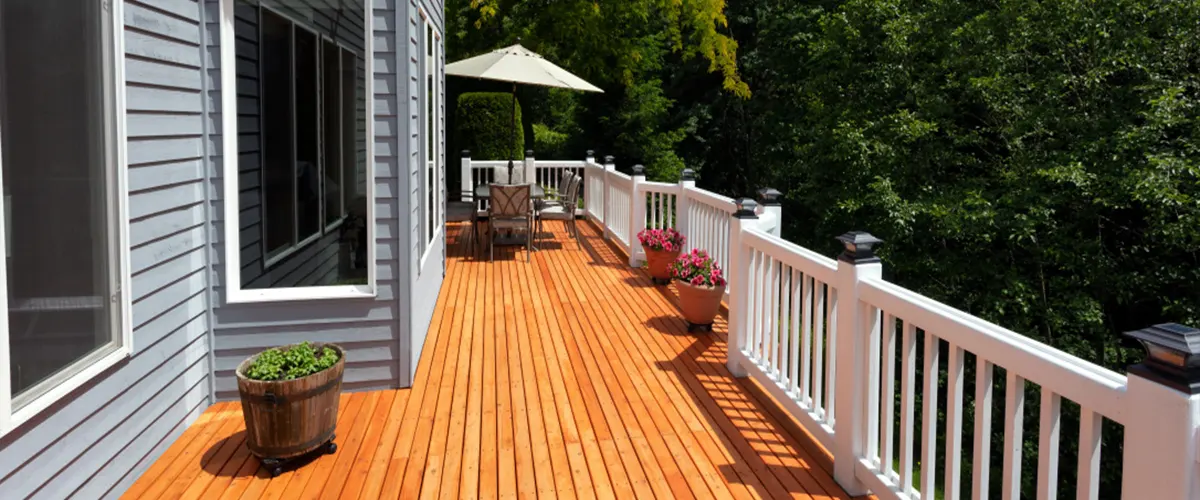 This type of wood deck requires very little maintenance treatment since cedar is naturally very resistant to harsh weather elements like rain or snowstorms.
Redwood deck has many of the same benefits as cedar decking—it resists moisture, decay, and insects. Redwood is a good choice if you want a deck that will last for years to come. However, redwood can cost more, and it may require more frequent upkeep.
Hardwood is a popular choice of wooden decking for homeowners because it is both beautiful and durable. This type of decking is made from natural hardwoods like oak, maple, or hickory. Hardwood decks are also expensive, but they can last for many years with proper care. Here are some types of hardwood decking: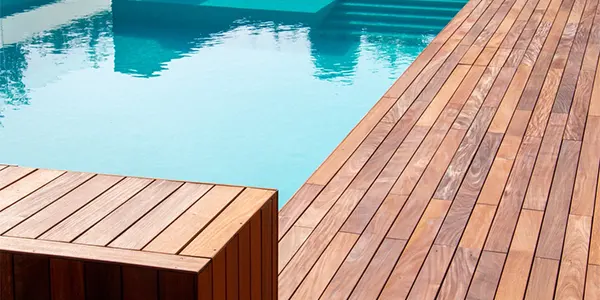 Ipe is a type of wood that is found in South America. Ipe decking is a strong, natural material that can stand up to the elements.
Ipe's resistance to termites makes them perfect for outdoor use, especially if you live in an area with high insect populations.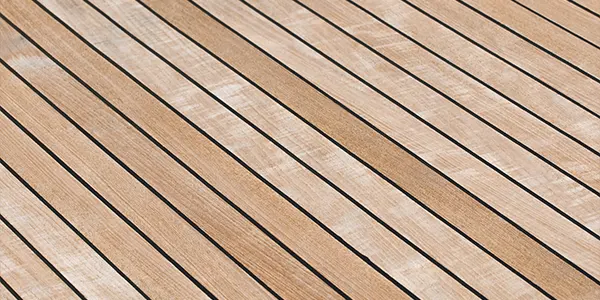 Teak decking is a type of hardwood decking that is popular among homeowners. Teak is a strong and durable wood type that's a great choice for outdoor decks. It also has a natural golden color that can enhance the appearance of your deck.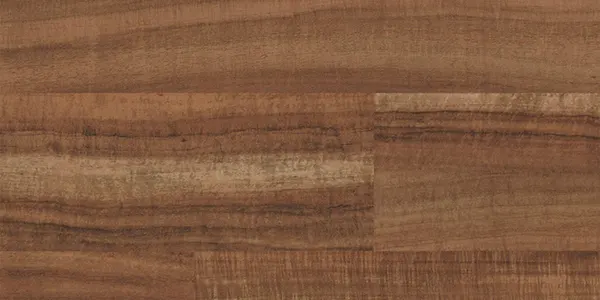 Tigerwood is a type of hardwood that has become popular in recent years due to its durability. It makes an excellent choice if you want a durable deck.
Tigerwood decks are also resistant to harsh weather conditions.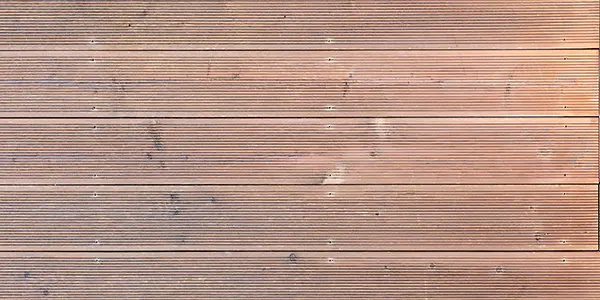 Balau decking has a dark color that makes it highly recognizable. It is perfect if you're looking for material that gets better with time. Furthermore, Balau decking is known for being very stable which means you won't have to worry about warping or gaps.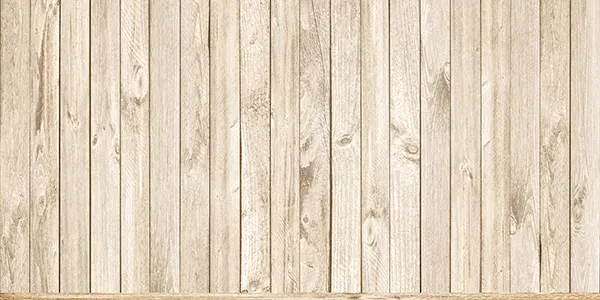 Southern Yellow Pine Decking
Yellow pine is a type of hardwood that grows in the Southeastern US. It is a good choice for framing as it can withstand high pressure. In addition, southern yellow pine will ensure the strength and durability that you need for your outdoor deck.
Hemlock is a great alternative to redwood because it has many of the same benefits. It is insect resistant and highly durable.
Compared to other wood options, hemlock can be expensive and may require more frequent maintenance. However, hemlock is actually one of the softwood deckings available, meaning it's easier to cut and drill.
Mahogany is species of tropical hardwoods. This decking material offers a luxurious look and feel while also being resistant to weather damage.
Mahogany also has a natural resistance to bugs, making it a good wood for decks that are exposed to pests.
This type of decking is relatively inexpensive and easy to work with, but it may require maintenance treatments in order to ensure that it stays protected.
If you're looking for an environmentally friendly option, consider using bamboo decking. Although this type of decking is typically more expensive than other options, it can be a good choice if you're looking for superior durability.
Bamboo also typically requires little maintenance after installation, which can save you some time down the road.
Kebony is a type of wood that is made from sustainably-sourced softwoods. The wood is then treated with a natural resin, which makes it resistant to moisture and insects.
This decking option is also very durable, making it a good choice for homeowners who want a deck that will last for years. Kebony is available in a variety of textures, so you can find one that will match your home's décor.
Frequently asked questions about the best wooden decking
Now that we've explored the different types of wood decking, it's time for you to make a decision. Which type of wood is best for your needs?
Keep in mind the climate and weather conditions where you live, as well as what kind of look you are going for. If you need help with your deck, just let us know and our team will provide you with more information on each type of wood, and assist you in making the best choice for your home.