These Are The FAQs Clients In Sarpy County Ask Us About Decks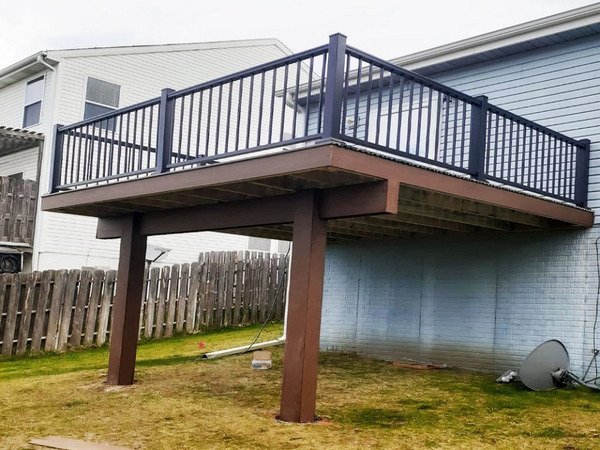 It's a fantastic idea to search for the answers to your deck questions. It can really help lessen the mystery and thus the stress of your deck project.
In this post, you can find out the deck railing costs, deck railing types, and deck railing height code.
It's Part Of The Replacement
"It might be part of the replacement, but is railing style that important?" asks Amber.
Robert nods. "If we're going to do this, we're going to do it the right way. That means knowing deck railing costs, deck railing materials, and even deck railing height requirements."
Amber chuckles softly. "Classic you, so detail-oriented while I'm more big picture." Robert smiles. "We make a great team, don't we?" Amber nods.
"Well," says Amber, "where are we going to find this information?" Robert shows her his phone. "On our soon-to-be deck contractor's blog. It's surprising how much information he shares on here, like what deck inspectors check. Take a look."
Here's what Amber finds out:
Deck Railing Cost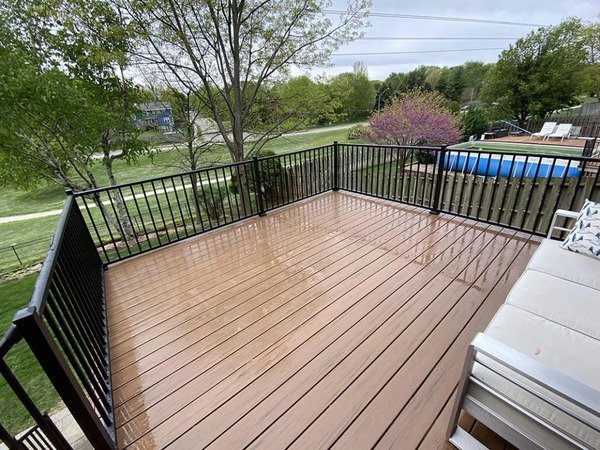 The cost of a deck railing can be anywhere from $5,000 to $20,000. The same is true for deck railing replacement costs. It mainly depends on the material, measurements, and if you want any upgrades. Higher-end materials do come with a lifetime warranty offer.
The Main Reasons Deck Railing Costs Change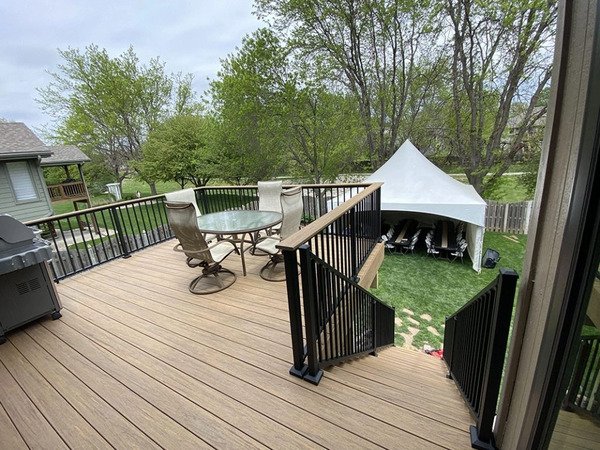 Material. Wood, composite, and metal railings all have different costs. This is because the materials themselves all have different price points.
Measurements. The amount of railing you want, height and length, will affect the total cost. It changes the time, labor, and materials to complete.
Upgrades. You can add upgrades to make your railing and deck experience better. Two popular ones are lights and a drink rail (which has a wider top perfect for placing drinks).
Deck Railing Materials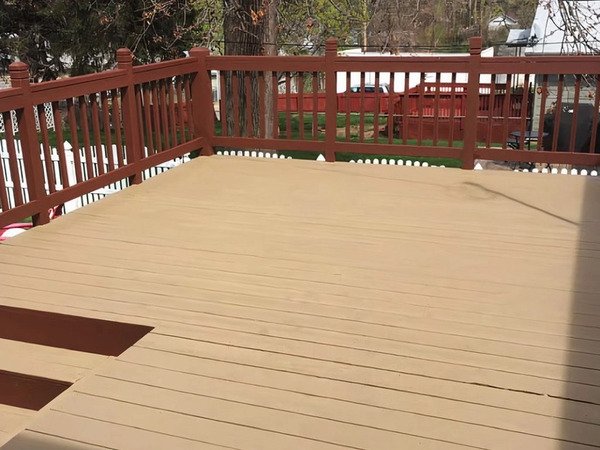 Wood railings. Wood is the classic material for railings. This doesn't mean it's the best though. It isn't as durable as the other materials.
Composite railings. This deck railing option is one of the best. It's durable, has heat-resistant options, and still has the classic wood look.
Metal railings. This is the most contemporary railing material. It's a beautiful and unique look that's catching on amongst modern homeowners. Aluminum railings and stainless steel railings are popular choices.
*Most homeowners ask us for aluminum railings
Deck Railing Height Requirements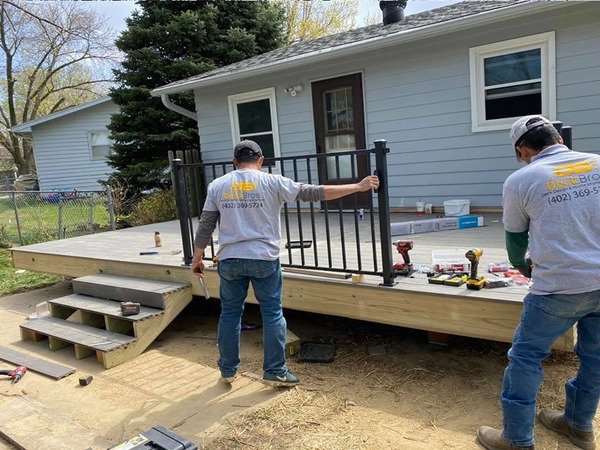 Deck railing minimum height is set to 36 inches, which is 3 feet. This height is considered a good one to keep people from falling over.
Other deck railing requirements include the space between the railings being 4 inches or less. This is to keep kids and pets from putting their heads in there and getting stuck.
You May Also Like To Know
"Wow, it answers all of your questions," says Amber in surprise. Robert laughs. "Not quite, that's what the other posts on there are for. Why not check them out?" he suggests.